In the end, they played some music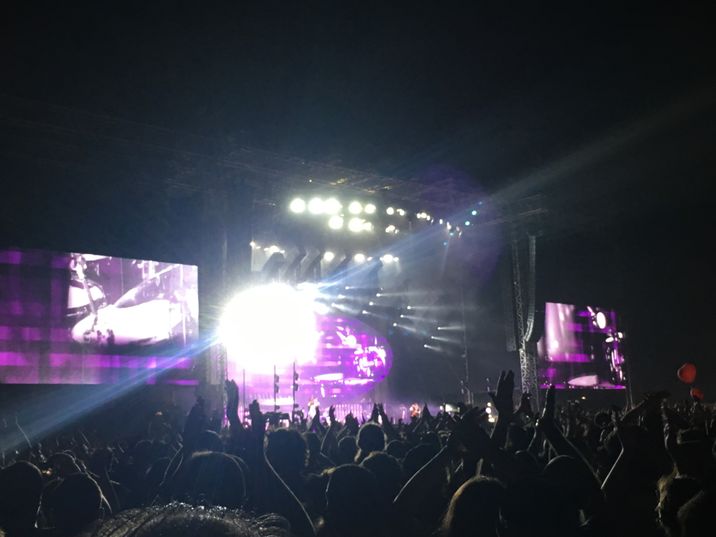 Radiohead performs at Tel Aviv's Park Hayarkon July 19, 2017
Ana Nissan/i24NEWS
Despite a flurry of controversy, Radiohead defied protesters and eschewed politics in their Tel Aviv show
Nearly twenty years, nine studio albums, worldwide success and some political controversy later, Radiohead returned to Israel for the first time since the year 2000 on Wednesday night, and in the face of fierce scrutiny, accomplished what the band set out to do: play some music.
The British rock band has played in Israel eight times before, but never has the road leading up to the show been so turbulent and wrought with criticism from activists and supporters of the movement to boycott the Jewish state for its military control and treatment of the Palestinians -- including one of the loudest, and most famous voices behind the Boycott, Divestment, and Sanctions movement (BDS), Pink Floyd's Roger Waters.
However, aside from even more intense security than already customary for Israel shows, no politics or unrest seemed to permeate Tel Aviv's massive arena in Hayarkon Park.
Ahead of Wednesday night's show, an email was sent out to concertgoers detailing the increased security measures, banning any video cameras, still cameras, motorcycle helmets, electric bike batteries, and propaganda, advertising material or flyers of any kind.
Roads around the venue were cordoned off, white aerial surveillance blimps hovered overhead, and attendees were subject to three waves of security checkpoints.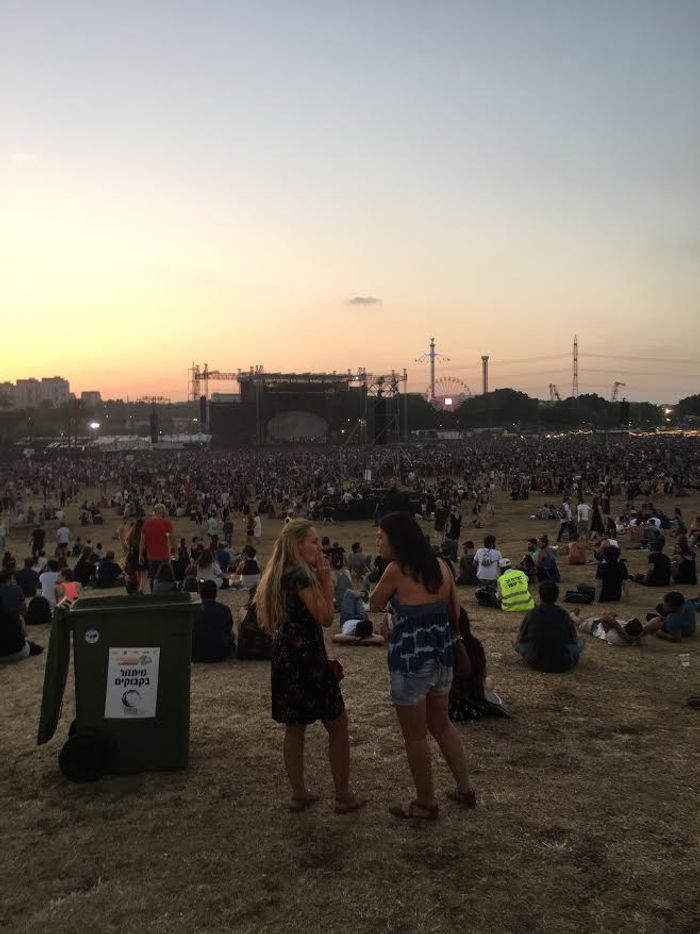 But once inside, the atmosphere was as relaxed as any other alternative rock show, albeit with a Middle Eastern flair as the show opened with Arabic-Israeli band Dudu Tassa and the Kuwaitis, who has been along on Radiohead's "Moon Shaped Pool" world tour. Tassa's music is a revival of the old music of his grandfather and great-uncle, a popular group known as the Al-Kuwaiti Brothers, considered some of the greatest Iraqi musicians in the early 20th century.
Alongside Tassa, was Israeli Arab singer Nasreen Qadri who also protested the calls to boycott the show in a Newsweek op-ed just days before the concert.
"Those who call for boycott are only trying to divide us," she wrote in the piece. "They are trying to shut down the music. I will not be a part of that. Sadly, there are too many countries in the Middle East in which such a concert could have never taken place."
#Radiohead's set in Israel was the longest it's had in 11 years. 27 songs were played! #radioheadtelaviv pic.twitter.com/1ApIttueyq

— Maya Margit (@MayaMargit) July 20, 2017
Despite the uproar, many concertgoers of all ages, genders and political views echoed Qadri's sentiments, showing up for one thing - good music.
"It sucks they try to combine music, culture, and entertainment with political issues," said one Israeli fan, Idan Nurik, to i24NEWS.
"There was so much noise leading up to the show but I'm glad they came. It's just music," remarked another concertgoer, Avivit Ofzer.
While some musicians do choose to address wide ranging issues through their music, Wednesday's show kept the politics at bay.
"They didn't let all the controversy leading up to the show distract from the music. They came, they put on a great show, and said very few words about the whole thing. It was the best response we could have asked for." said another concertgoer. "I came for their music, not their politics. They delivered."
In his only remark regarding the controversy surrounding the show, Radiohead's lead singer Thom Yorke stated simply: "A lot of stuff was said about this, but in the end, we played some music."
Waters and Yorke engaged in a very public war of words in recent months over the band's refusal to back down from playing the Israel show.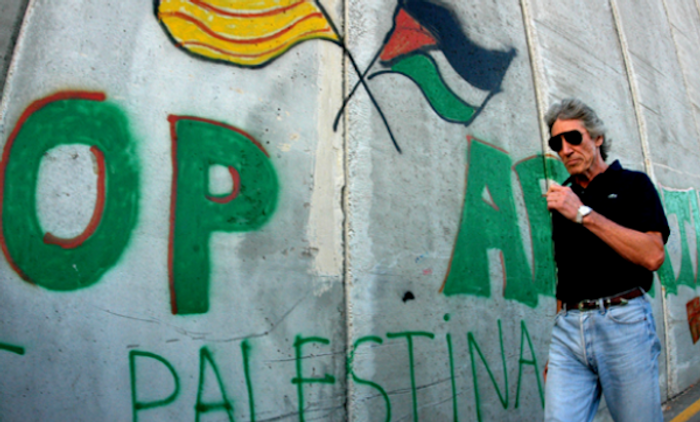 Many musicians slated to play in the country have faced similar backlash, with some such as Elvis Costello, Devendra Banhart, and Gorillaz eventually backing out of planned shows. But the majority choose to ignore the calls to cancel and sidestep the politics altogether.
Yorke has been one of the few to directly comment on the matter, breaking his silence last month in a Rolling Stone article for the 20th anniversary reissue of the band's third album, "OK Computer," where he slammed the boycott campaign as divisive, patronizing and "an extraordinary waste of energy."
"Part of me wants to say nothing, because anything I say cooks up a fire from embers," he told the music magazine. "It's really upsetting that artists I respect think we are not capable of making a moral decision ourselves after all these years."
"There are people I admire … who I would never dream of telling where to work or what to do or think."
In April, over fifty famous figures from artists to activists signed a petition urging the band to cancel.
"In asking you not to perform in Israel, Palestinians have appealed to you to take one small step to help pressure Israel to end its violation of basic rights and international law," read the letter that included names such as social rights activist Desmond Tutu, Sonic Youth's Thurston Moore, and novelist Alice Walker, alongside Waters'.
Yorke called it "patronizing in the extreme" to presume Radiohead is unfamiliar with the Israeli-Palestinian conflict, pointing out that guitarist Jonny Greenwood's wife is an Israeli Arab who, according to an article in the New York Post, Greenwood met amid a mob of fans in Tel Aviv in 1995.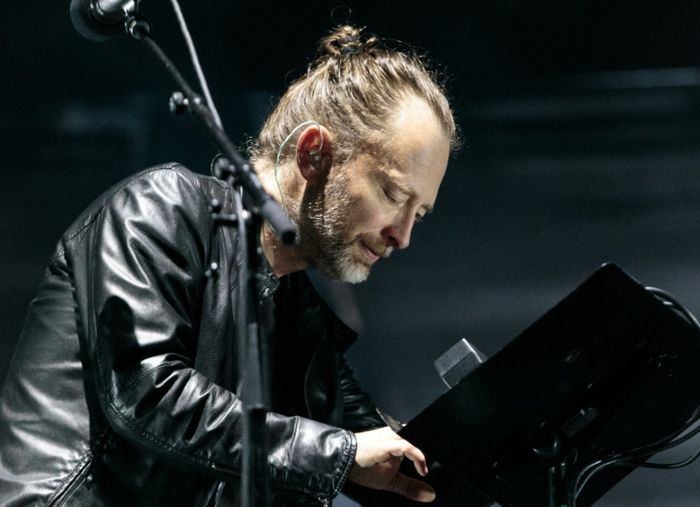 What is less well-known is the instrumental role Israel played in the band's early years.
Still relatively unheard of in their own country and described as a "pitiful, lily-livered excuse for a rock 'n' roll group," by rock critics after their first EP release in 1992, according to the New York Post article, the band was unknowingly taking off in the small middle eastern country.
Their 1993 show at the now-closed Roxanne club in Tel Aviv was the band's first gig outside of the UK, after local Israeli DJ Yoav Kutner grabbed a hold of their first and perhaps now most recognized single, "Creep," played it again and again on Israeli army radio and the song quickly climbed up the charts.
"While we were all down in the dumps we heard from Israel that it was high in their charts, so we went there and it proved it could be successful as long as people heard it," Greenwood told Q Magazine in 2001, according to the Post.
At #Radiohead concert in Israel: "A lot of stuff was said about this, but in the end we played some music." #radioheadinisrael pic.twitter.com/u3W1CqVlMu

— Maya Margit (@MayaMargit) July 19, 2017
'Playing in a country is not the same as endorsing its government'
This early catalyst in their fame, is perhaps one of the lesser known reasons why the band has stuck to fiercely defending their decision to play in the Jewish state. Yorke has made clear that his support for Israeli Radiohead fans, does not necessarily equate to the band's support for the current Israeli government.
Again, Yorke defended the show when British director Ken Loach tweeted last week that, "Radiohead need to decide if they stand with the oppressed or the oppressor."
"Playing in a country is not the same as endorsing its government," Yorke replied via Twitter. "We've played in Israel for over 20 years through a succession of governments, some more liberal than others. As we have in America. We don't endorse Netanyahu any more than Trump, but we still play in America.
"Music, art and academia is about crossing borders not building them, about open minds not closed ones, about shared humanity, dialogue and freedom of expression."
Throughout the two-hour performance, Yorke spoke briefly, interspersing soft and gracious "thank you's" between old and new songs, even murmuring some words in Hebrew and Arabic.
"Thank you, Israel. Thank you to all 47,000 of you," he remarked.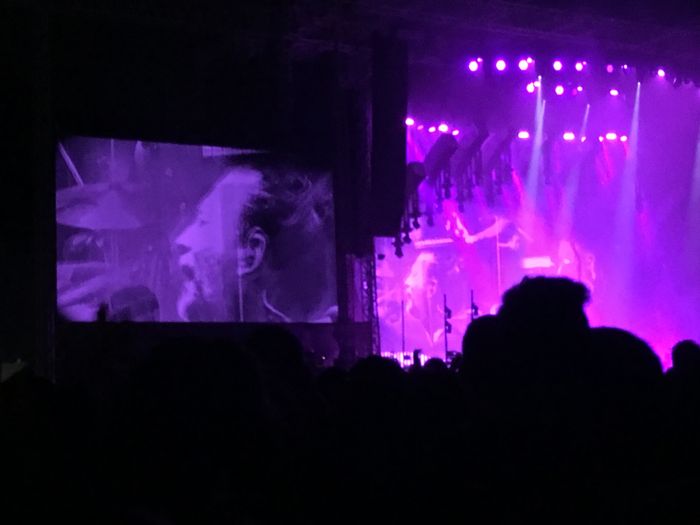 The first half of the show was haunting and melancholic, devoted mostly to their latest and most atmospheric album, "Moon Shaped Pool." Only in the second half, did Yorke fully address the crowd, speaking reminiscently of that one evening in Tel Aviv at the Roxanne in 1993 -- playing many of the songs they "may have played that night."
Perhaps out of sentiment for the band's early days touring Israel, gratitude to the thousands of die-hard fans who showed up for them, or making the arduous ride worthwhile, the band played their longest set in eleven years and second longest concert ever -- with twenty-seven songs and two encores, according to a Reddit count.
"We came all the way here. We're gonna play our fingers off," Yorke told the crowd, bidding 47,000 people goodnight in a final sendoff with "Karma Police".
Ana Nissan is a journalist and news editor for the i24NEWS web desk.
Emily Gatt contributed to this report.