Tom Petty, heartland rocker with dark streak, dead at 66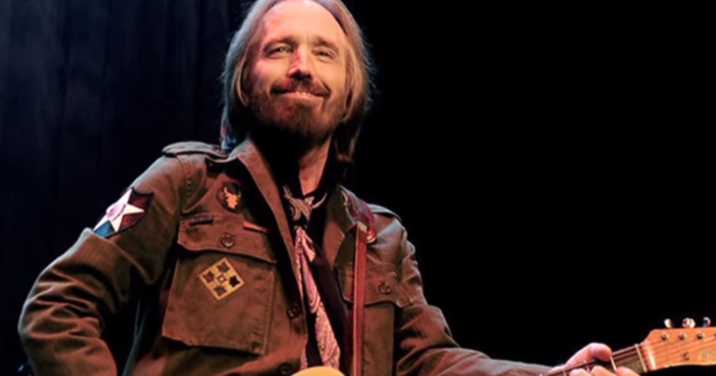 US rocker Tom Petty
YouTube screenshot
Family confirms the rock legend deaths hours after unconfirmed reports triggered outrage
Rocker Tom Petty died Monday after suffering cardiac arrest, his family confirmed, hours after news organizations retracted unconfirmed reports of his death.
"On behalf of the Tom Petty family we are devastated to announce the untimely death of our father, husband, brother, leader and friend Tom Petty," a family statement said.
Petty -- the singer with his band The Heartbreakers of hits such as "I Won't Back Down" and "Free Fallin'" -- suffered cardiac arrest early Monday at his home in Malibu, the family said.
He was taken to a Los Angeles hospital but could not be revived and at 8:40 pm (0340 GMT) "died peacefully... surrounded by family, his bandmates and friends," the statement said.
Petty's death comes just a week after he closed his career in a triumphant fashion, playing three sold-out shows at the iconic Hollywood Bowl to wrap up a tour celebrating 40 years of his band the Heartbreakers.
Born in Gainesville, Florida, Petty has infused his brand of rock 'n' roll with Southern influences and a dark lyrical sense, with songs of small-town Americans striving but facing roadblocks.
The three-time Grammy winner was steadfast on artistic control and had a reputation for battling with the music industry -- most memorably with the 1981 album "Hard Promises" after he was angered by his label's plan to put the store price higher than usual.
- False reports trigger outrage -
Celebrity news site TMZ and network CBS had earlier reported that he had already died, triggering an outraged denial from Petty's daughter.
The networks, quoting unnamed law enforcement sources, said that the rocker had been found unconscious at his Malibu home and rushed to a hospital, where he was reported to be taken off life support.
The Los Angeles Police Department on Twitter denied providing any such information and one of the rocker's daughters, artist Annakim Violette Petty, flatly denied he was dead.
His daughter lashed out at music magazine Rolling Stone, one of a number of media outlets that ran obituaries of Petty based on other news organizations' reports.
"How dare you report that my father has died just to get press because your articles and photos are so dated?" she wrote in a profanity-laden Instagram post along with an image of Tom Petty on a 1979 cover.
But she suggested in other posts that her father was indeed facing health issues. She thanked well-wishers, saying, "This has been the longest day of my life" and writing, in a nod to the Black Lives Matter movement, "Dad Lives Matter."
- Rock as early escape -
The singer and guitarist -- recognizable for his shoulder-length blonde hair -- delivered his vocals in short punches that let on an underlying anger, such as on "You Don't Know How It Feels."
The rocker's characters -- small-town Americans full of aspirations but running into a wall of setbacks -- reflected the hardscrabble early life of Petty.
His grandfather was a logger from Georgia rumored to have fled south to Florida after axing a man to death in an argument. Petty was born in Gainesville, the university town in northern Florida, to a belligerently drunk father who sold wholesale tobacco and candy.
Petty once recalled that his father, intoxicated and unimpressed by his son's passion for music, once smashed up the boy's record collection.
The future rocker said he told him, "Dad, if you'll just leave me alone, I'll be a millionaire by the time I'm 35." It was a prediction that proved prophetic.
Petty, speaking in 2015 to Men's Journal, credited his mother Kitty with saving him by making sure "to show us there was more to life than rednecks."
"She read to me a lot. And she liked music: She had a record player and would play Nat King Cole and the 'West Side Story' soundtrack. I think of her every time I hear those songs," he said.
But he remained consumed by inner rage. 
"Any authority I didn't agree with could just make me go crazy," he said of his early life haunted by his father.
He struggled with depression most of his life and formed an addiction to heroin, although later in his life his only vice was marijuana and he instead embraced transcendental meditation to calm himself.
Petty embraced the country influences of the South, especially when he crafted the 1985 concept album "Southern Accents." 
Touring the United States, he flew a Confederate flag on stage -- a decision he later regretted, telling Rolling Stone that "people just need to think about how it looks to a black person" as he likened the controversial symbol to a Nazi swastika.
In a speech in February as he was presented a lifetime award at the Grammys, Petty said he owed a debt to African Americans such as Chuck Berry whom he credited as the creators of rock 'n' roll.
But like so many music fans of his generation, he discovered rock 'n' roll via Britain when he saw The Beatles perform on "The Ed Sullivan Show" in 1964.
"I had my eyes opened like so many others and I joined the conspiracy to put black music on the popular white radio," Petty said.