Indian photojournalist Raghu Rai unveils the mysteries of Jerusalem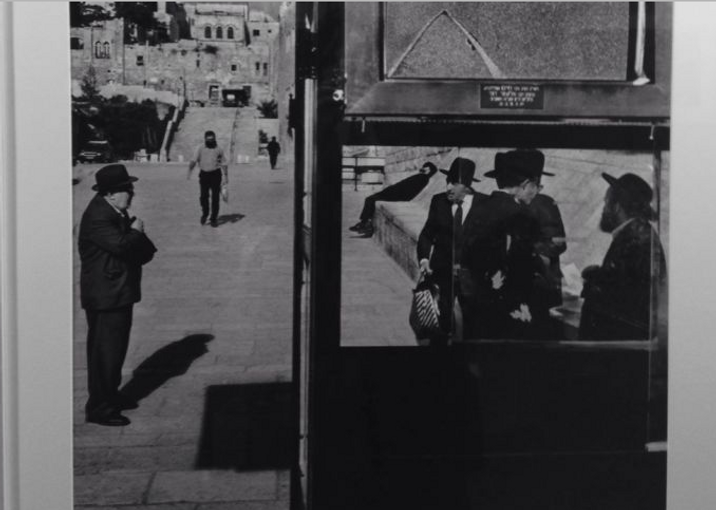 Raghu Rai - Jérusalem (1993)
i24NEWS
For photographer Raghu Rai, Jerusalem remains the place of all spiritualties and all mysteries
Participating in the fifth annual edition of the 'PHOTO IS:RAEL' international photography festival in Tel Aviv this week is Indian photojournalist Raghu Rai, of the Magnum Photo agency, who throughout his five decades long career has sought to serve as witness and lift the veils of mystery in the society and history of his country.
Known best for photographing personalities like Gandhi, the Dalai Lama, and Mother Teresa, Raghu Rai has a less known but no less "precious" relationship with Israel.
Rai first visited the country in the 1980's, on an invitation to visit the Bahai Temple atop Mount Carmel in Haifa as he was working on the mausoleums of Bahá-Allāh disciples in India.
A decade later, Rai decided to return to Jerusalem, a city that has never left him since then, and where he says that if there were a place where he would like to continue his work as a photographer, it would be the city holy for all three monotheistic religions.
"Coming to Israel is very precious because Jerusalem holds a sense of Christianity, the Jews and the Arab world. So as the holiest place in the world, in one city...it is something so magical," Rai told i24NEWS from the PHOTO IS:RAEL exhibit in Midtown, Tel Aviv.
"The mystery lies in the eyes of the people, in their faith, how they are transformed as if they are talking to God himself... those are the mysteries. The mystery is in the eyes of the people who still expect that 'He' will reveal himself and take care of [their] problems and they still have that faith, these are the mysteries that are endless," he adds.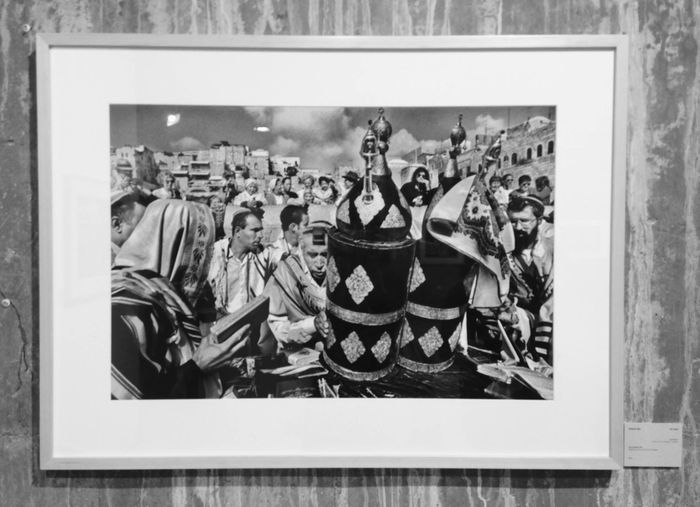 The photojournalist explains that in India, all religions are practiced and that any Indian is free to choose the faith that is his. But in Jerusalem, it remains a sacred thing for Christians, for Jews, and for Muslims "simultaneously next to each other with tensions and with vibrations and with the power of human faith".
Witnessing the Bangladesh crisis in 1971, which has caused the exodus of millions of Bengali refugees, Rai now looks at the current situation of refugees in the Middle East, whether Palestinians or Syrians, through a human lens.
"Refugees are refugees at the end of the day," he says. "That means what: those who have lost their home, their lands, their country, their culture. And they are rootless, uprooted people with lost contact and lost emotions." Rai says that the only similarity between the victims of various tragedies is that "human beings are humans" and that suffering has no color, history or past.
Rai says that if history can "teach" us something, we seem unable to learn from past mistakes, especially because of our "position of arrogance and power". According to him, transformation can only be done on a personal level, as was the case with Jesus Christ, Buddha, or men and women like Gandhi and Mother Teresa, who knew how to "evolve and preach something more universal".
That said, it is little wonder that Rai began photographing Saint Teresa of Calcutta when she was not yet famous. He dedicated several works to the sister of the Missionaries of Charity, invested with the divine mission - as she assured him one day - to reveal the soul of she who, by serving the poorest or the poors, connected to God.
"The world is becoming highly commercialized and a difficult place but still I can assure you more of 70 per cent of the people they manage to live in peace and oneness," says Rai, for whom slides are a means of uniting with "the supreme energy", "He" who Rai does not know who "He" is, but who reveals himself in furtive moments that the objective of the camera can capture if the photographer makes himself "available" when a situation arises.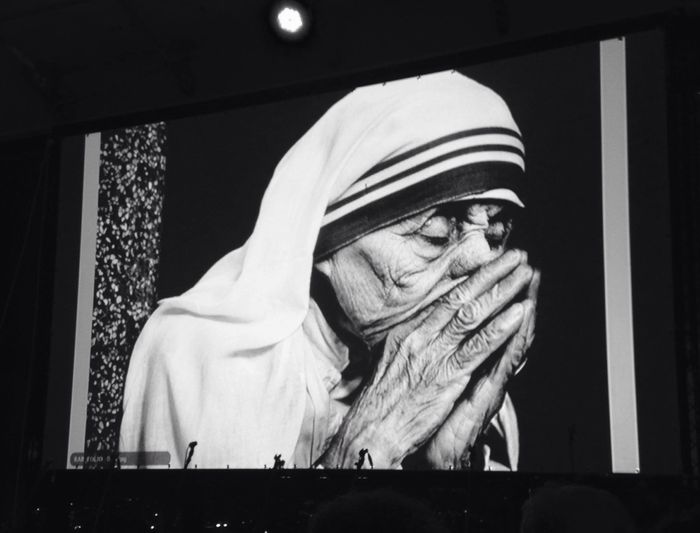 For Henri Cartier-Bresson, who founded in 1947 the famous cooperative agency Magnum Photos and who discovered the young Raghu Rai at the gallery Delpire in Paris in 1972, photography was aligning "the head, the eye and the heart". A near-resemblance to his colleague and Indian friend for whom the perfect shot passes through a connection between the physical aspect of things, the infinity and the heart.
"He was not only this great photographer, he was also very sensitive and caring human being", he recalls, explaining how he organized encounters with Bruno Barbey or Marc Riboud when he was only "7 years old as a young photographer from India."
"How much warmth and concern he had, it was amazing for me," he adds.
And when asked why - after all these years - Jerusalem, he simply retorts that the city remains for him the place of all spiritualties and all mysteries.
"I am Christian when I am photographing Christian community, I am Hindu when I photograph Hindu community. I am getting in the spirit of things but I do not go mad about my own religion or anybody. I just want to catch what is there is front of me," he concludes.
By listening to him, calm and with a gentle gaze, it seems indeed that no matter which religion is ours, whoever manages to connect to his own spirituality will receive from "the supreme energy" what he desires at most, deep in his heart.
Nathalie Boehler is a journalist and web editor for i24NEWS in French.