2,000-year-old stone door inscribed with menorah unearthed at Tiberias mosque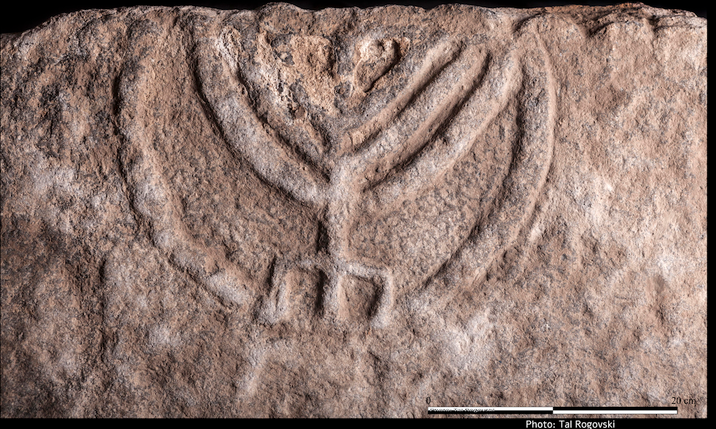 The menorah-inscribed stone door discovered in Tiberias, December 2017.
TAL ROGOVSKY
Israeli archeologists have unearthed a 2,000-year-old stone slab inscribed with a seven-branch menorah in the northern city of modern-day Tiberias, an artefact originally used as a door to a Jewish cemetery that was repurposed to serve as the base of the pillar of a mosque and later in the building of a Crusader-era sugar factory.
While it's not unusual for archeologists to find stone tomb seals such as this one in the area, the newly recovered piece stands out for the Menorah carving as well as its history relating to all three "religions of the Book".
Professor Dr. Katya Cytryn-Silverman of The Hebrew University of Jerusalem, who led excavations at the site which began in 2009, said that the artifact reflects "a thousand years in the ancient history of Tiberias".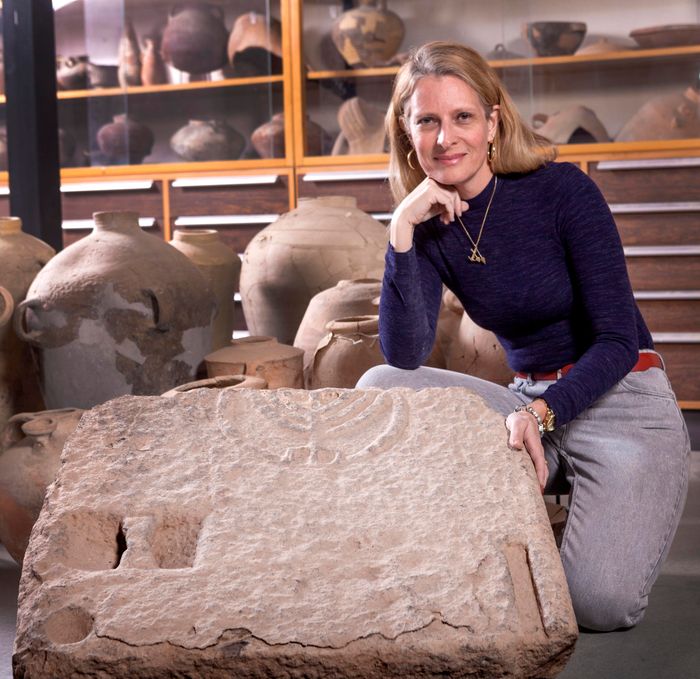 The basalt slab dates to between the 2 and 4 centuries CE and was originally used to seal the tomb of a Jewish tomb.
After Tiberias was conquered by the Muslims in 635 CE, the stone slab was recycled and used to build a mosque in the city, which became a regional capital. The mosque was destroyed by an earthquake which struck the Jordan valley in 1068 CE, Cytryn-Silverman noted.
Later, during the Crusader period, the stone was repurposed yet again for the construction of a sugar factory, an industry which thrived in the area at the time.
"The three incarnations of the menorah recount three stages of the history of Tiberias," Cytryn-Silverman said in a statement. "In the first stage it reflects an important Jewish city and the seat of the Sanhedrin. The second stage reflects the capital of an important district and mosque in the early days of Islam, which was destroyed at once by the earthquake that occasionally hits the Jordan Valley. In the third phase it reflects the Crusader Christian period, and development of the sugar production industry in the region," she said.
She noted that the re-use of the stone slab, which was originally used to seal a Jewish tomb, was a common practice and not a sign of disrespect.