Backstreet Boys return to Israel for a 'Larger than Life' performance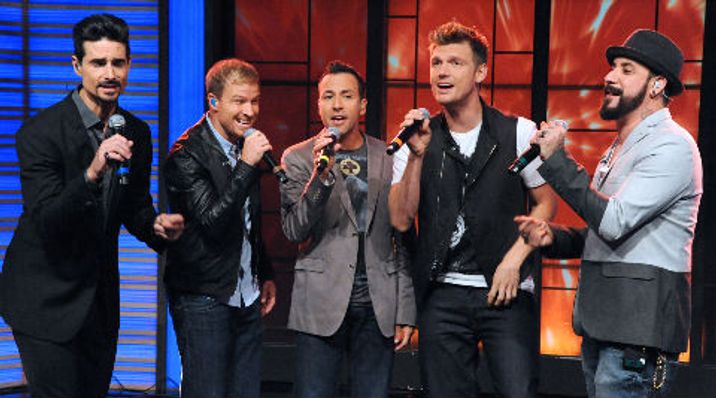 Backstreet Boys perform in concert
Reuters
The band was supposed to perform in Israel in 2014 but was forced to cancel when the Gaza war broke
The treasured boy band Backstreet Boys, famed for their floppy hair, baggy jeans and synchronized dance routines, announced their return to Israel for a one-time concert set to bring hoards of nostalgic screaming fans to the arena to celebrate their childhood heartthrobs.
The concert will take place on April 24 2018 in Rishon Lezion's Live Park area.
The five-member group made up of AJ McLean, Howie D, Nick Carter, Kevin Richardson, Brian Littrell, have sold over 130 million records worldwide and are regarded as one of the world's best-selling boy bands with an international following.
Formed in 1993, the poster boys took a two-year hiatus from music and rejoined officially in 2012 in time to celebrate their 20th anniversary the year later.
The 2018 show is part of the band's 25th 'Larger than Life' tour which will see the group perform in a number of cities worldwide.
"We're coming back to see you soon!" said Alexander James "AJ" McLean, one of the members of the band.
The band was supposed to perform in Israel in 2014 but was forced to cancel their show when the Gaza war broke out. They returned, as promised, in 2015 for three sold out shows at the Ra'anana Ampitheater which were met with huge success.
Best known for their sing along classics 'I Want It That Way', 'As Long As You Love Me' and 'Everybody', tickets are expected to sell out in a matter of minutes when they go on sale on Tuesday.