'Diverse' Tel Aviv Fashion Week sets stage for emerging Israeli designers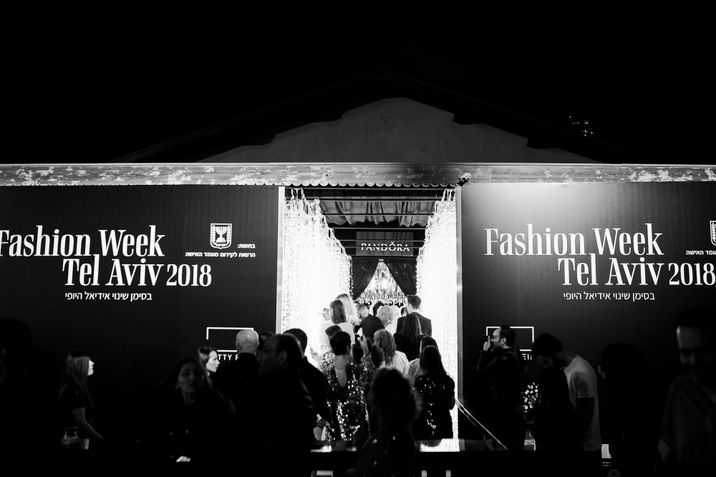 Gala evening opening at HaTachana Compound, Tel Aviv Fashion Week, March, 2018
Liya Geldman
'Fashion can bring change between people and cultures' said Naim Qasim, Israeli-Arab fashion designer
Tel Aviv launched its sixth annual Fashion Week on Sunday with a series of exciting events set to showcase bold, fresh and unique talent emerging from the city as Israel increasingly seeks to make its mark on the international fashion map.
Straddling the Middle East and Europe, with its temperate Mediterranean climate, informal laissez-faire attitude towards attire usually accompanied with a pair of Jesus sandals, Tel Aviv is relatively new to the fashion world compared to veteran fashion capitals like London, Paris, and New York whose tailored clothing has been matched to the formality of urban-living.
Israel, however, is beginning to earn a reputation and is pitching itself as the "newbie on the block." Home to one of the top design schools in the world, ranked 6th by the Business of Fashion magazine in 2016 -- Shenkar College of Engineering and Design -- Tel Aviv is churning out some of the best and brightest new fashion talents.
"Israel has entered a phase where the awareness of fashion is growing and I'm excited to be a part of it," Adi Benjo told i24NEWS, a Shenkar graduate who exhibited what she described as her minimalist yet functional collection for the "modern women" at Fashion Week 2018.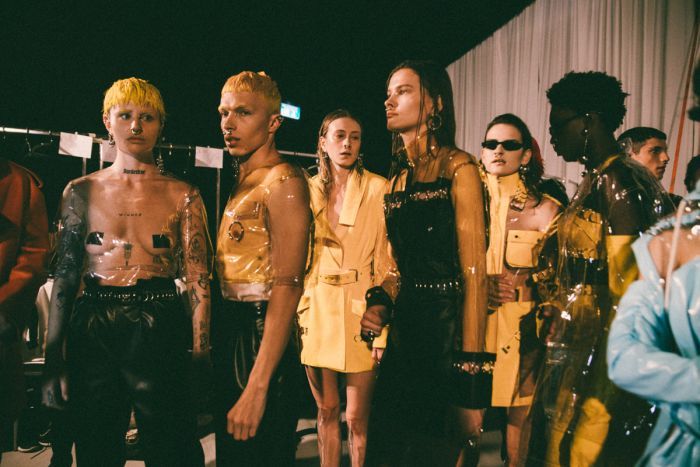 This year, emerging designers from the renowned fashion school showcased their latest collections at the historic HaTachana compound (old train station) venue on Monday, thanks to grants provided by Israel's Lottery though the 'Greenhouse of Fashion Designers' project that cultivates and mentors five handpicked upcoming artists showing promise.
"Life is not easy here as a designer, especially in terms of the availability of materials and fabric but there is something very inspiring about the city as its full of different people and cultures," Benjo continued, however, she explained how the funding helped her gain the necessary exposure, offsetting the obstacles many young Israeli designers grapple with daily.
Morial Dezaldeti, also a lottery winner whose painterly collection is distinguished by delicately knitted garments and handmade cloth, attributed the barriers to Israel's declining textile trade.
"In the 1970s Israel was a little empire of textile and manufacturing, but gradually factories moved to the Far East, namely Asia and India, and Israel was left barren of its production," she told i24NEWS, arguing that local designers are hindered by expensive imports.
"Every place has it own difficulties, every industry has pluses and minuses. New designers in Paris can say it's so hard to stand out amongst the amount of designers trying to make it. If there are difficulties, I will overcome it," Ariel Bassan said, exhibiting his collection, inspired by abstract artist Sol LeWitt, using fine line embroidery, delicate colors, and pleating for his classically tailored menswear range aimed to appeal to an international clientele.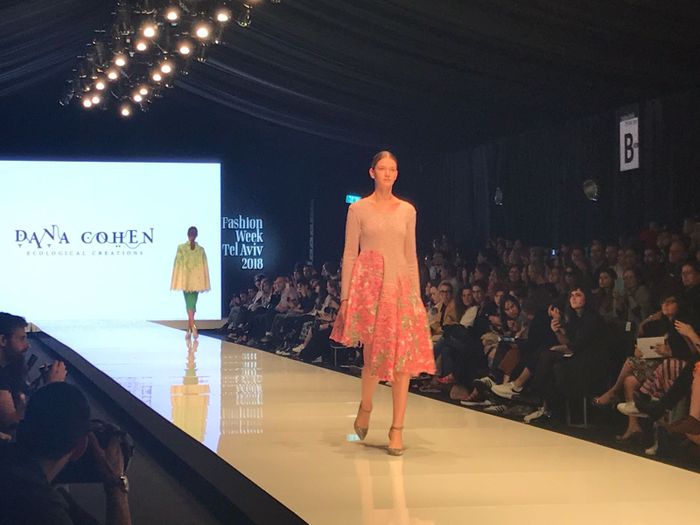 Yet some designers are finding aesthetically innovative ways to make use of the materials naturally available to them in the urban desert environment.
Tal Amdadi, whose wooden jewelry is featured at Fashion Week, crafts her striking pieces out of wood recycled from local carpentry factories in the colorful, Bohemian neighborhood of Florentine -- home to many of Tel Aviv's emerging artists.
Often used to dominating headlines for the ongoing Israeli-Palestinian conflict, when people think of Israel, fashion seems to take a peripheral place.
A number of Israeli fashion designers have, however, made global waves.
Take Alon Livne, an established luxury Israeli designer, who has dressed the likes of Kim Kardashian, Lady Gaga and Naomi Campbell. Israel's bridal fashion has also taken the world by storm with Inbal Dror robing Beyonce Knowles and rumored to dress Prince Harry's fiancee Meghan Markle.
Tel Aviv, also coined the "Silicon Wadi" for its burgeoning startup industry, has used this as a segue into the fashion world creating a somewhat unlikely yet workable juncture. This year at Fashion Week, a show named 'Digital Tel Aviv' boasted garments manufactured with 3D printing, digital embroidery and laser cuts.
Designer Dana Cohen's told i24NEWS that for her ensemble, she utilized the skills acquired during her military service as a decoder of aerial photography to map agricultural plots and processes of urbanization, which helped inform her use of sustainable fabrics for the creation of her clothes.
Pitched this year by Tel Aviv Fashion Week organizer Motty Rieff as a "disruptive vision for the fashion industry" the four-day exhibit featured models of "all ages, sizes, colors and religions."
In an industry that is often rigid, Reiff's outlook seeks to challenge traditional perceptions of image and present a "different beauty standard."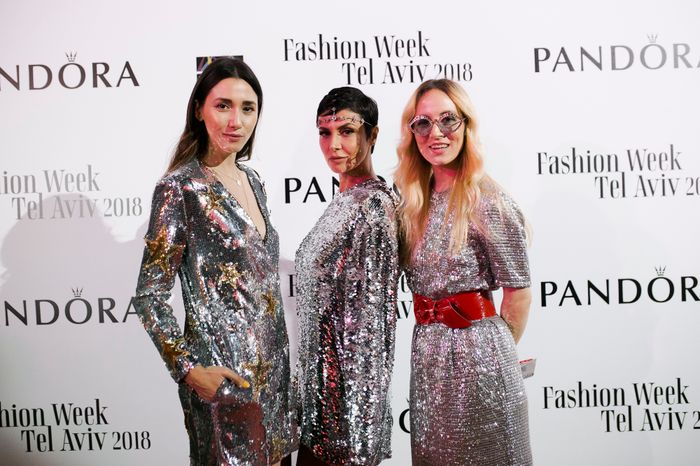 Although, diversity was the underpinning theme for Tel Aviv Fashion Week 2018, Naim K. Qasim, another emerging designer noted that he is "the only Arab-Israeli fashion designer this year." Qasim was selected to display a piece at the 'Shine' Gala event on Saturday evening, a glistening gold and silver-inspired event sponsored by jewellery brand Pandora.
Celebrating both the Israeli and Palestinian elements of his identity, Qasim told i24NEWS that the inspiration for his compilation is rooted in his "mix of culture" which he describes as "very special" and something, that artistically allows him to illustrate his own personal conflict and traditional background through layered textured fabric.
"I believe fashion can bring change between people and cultures, to be involved in these events together brings ethnic groups together and removes barriers," Qasim, a resident of the village Tira in Northern Israel, continued. "Fashion is a language in itself."
He says, however, that he has to "work harder than Jewish designers" in order to gain the same amount of traction.
And while Qasim's involvement in Tel Aviv Fashion week is a celebration of his dual identity, he seeks to bring more awareness to the streets of Arab cities and teach others about fashion.
On March 19, Arab designers in Israel will display their clothing in a fashion show in Jaffa dedicated to their work.
Jesseca Manville is a journalist and news editor on the English web desk