Latin pop star Shakira set to play first ever concert in Israel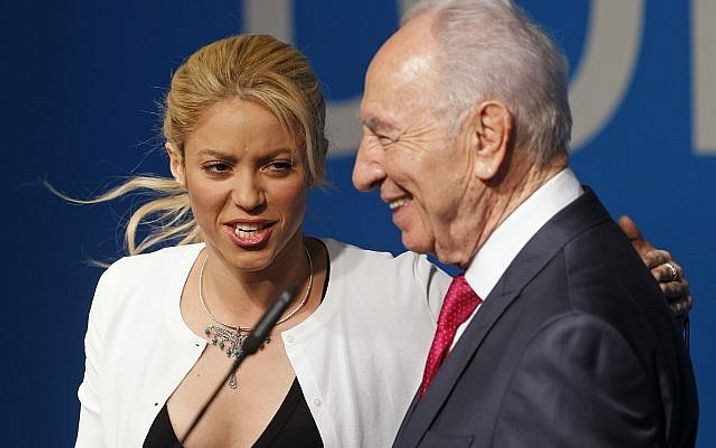 La chanteuse Shakira et le président Shimon Peres, le 21 juin 2011
AP Photo / Tara Todras-Whitehill
Shakira whose father's parents immigrated to the US from Lebanon, said that she's 'very proud' of her heritage
South American pop superstar Shakira is set to play her first ever concert in Israel this July, Hadashot TV reported on Saturday night.
She is scheduled to take to Tel Aviv's Yarkon Park stage on July 9, and thousands of adoring fans are expected to turn out to support her.
The Colombian-born singer, 41, is best known for her seductive, Latin-influenced beats and has sold over 140 million records in her career worldwide, she is deemed to be the highest-selling South American artist ever. Her most well-known tracks include 'Wherever, Whenever', 'Hips Don't Lie' and 'Waka Waka' which was the official song of the 2010 FIFA World Cup.
Shakira, whose father's parents immigrated to the US from Lebanon, has said that she is "very proud" of her Lebanese heritage.
She has in the past been linked to anti-Semitic comments and was purported to have said that she would "prefer pigs to listen to her songs than Jews." After an investigation by the Anti-Defamation League, the world's largest anti-Semitism organization, it was revealed that these comments were merely fabricated rumors.
"I'm very proud of my Lebanese heritage ... but it has nothing to do with the fact that I respect and have great affection for this country [Israel] and the people of this country," Shakira said in an interview with the Associated Press in 2011 whilst participating in Shimon Peres's presidential conference.
"Both Israelis and Palestinians, and that's why I'm here, because I think that kids need us — kids don't understand about conflicts," she added.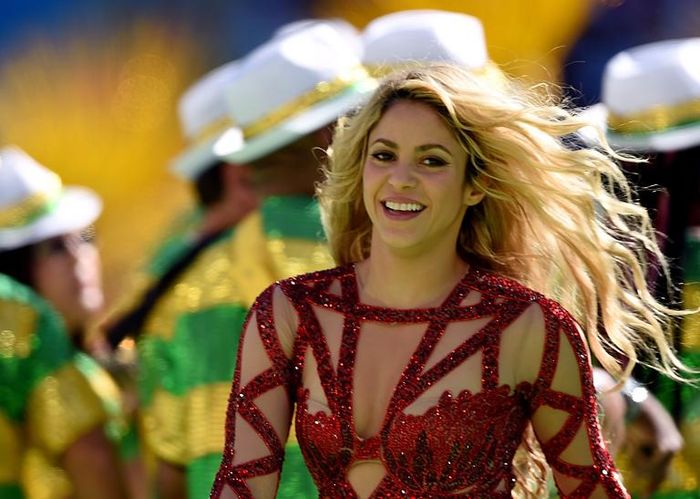 During her visit to Jerusalem, she met with Palestinian and Israeli school children, where she explained that through her work at the education charity The Barefoot Foundation she believed "education is the best solution for global stability and peace."
"I'm happy to be in Israel, the land which has been the mother of cultures and spirituality for so long," she said, according the Times of Israel.
"Your singing is a melody without violence, your priorities are directed to the poor… bringing them a message of a better world," Peres said about Shakira. "Your rhythms are an inspiration."
The TV report said that Shakira is likely to come under pressure from the Boycott, Divestment and Sanctions (BDS) movement to cancel her tour. Grammy-award winning pop star Lorde cancelled her upcoming concert in Tel Aviv last year following lobbying from BDS..
The Pink Floyd legend, Roger Waters, has become a sort of mascot for the BDS movement and continues to put intense pressure on musicians to avoid performing in the country, invoking human rights as his rationale for snubbing the Israeli music scene.
Nonetheless, artists such as Radiohead and Nick Cave, have fought back, criticizing 'Roger Waters and Co' for their 'divisive' activity.