Kanye West loves - and hugs - Trump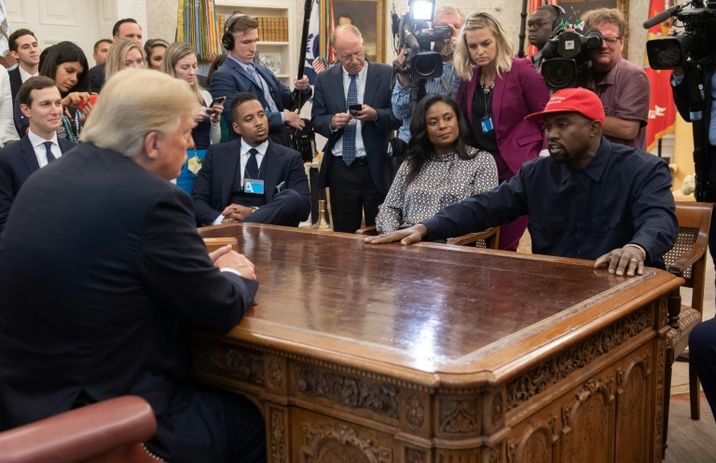 Donald Trump et Kanye West dans le Bureau ovale le 11 octobre 2018
SAUL LOEB (AFP)
West has long been a vocal supporter of Trump, stunning fans by becoming one of his few celebrity supporters
Rap megastar Kanye West loves Donald Trump and proved it in dramatic fashion Thursday, leaping from his seat at a White House meeting to hug the president.
"I love this guy," Kanye declared in the Oval Office.
The rapper had been invited to lunch to discuss prison reform but turned what was would ordinarily have been a staid White House photo-op into what must have been one of the most unusual encounters in the Oval Office's storied history.
Talking loudly and rapidly on everything from Trump's protectionist trade polices to black gun crime and "infinite amounts of universe," Kanye left the normally talkative president almost speechless with his performance.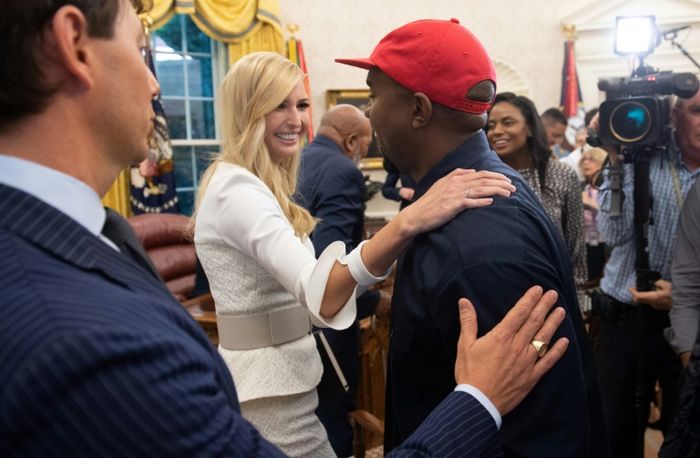 "That was quite something," Trump said at the end Kanye's freewheeling soliloquy.
"It was from the soul. I just channeled it," the musician said, adding -- to gasps from presidential staff -- that Trump "might not have expected to have a crazy motherfucker like Kanye West supporting him."
The rapper, who has broken ranks with much of the left-leaning entertainment industry to come out in support of Trump, even said he could be president himself -- but "only after" Trump in 2024.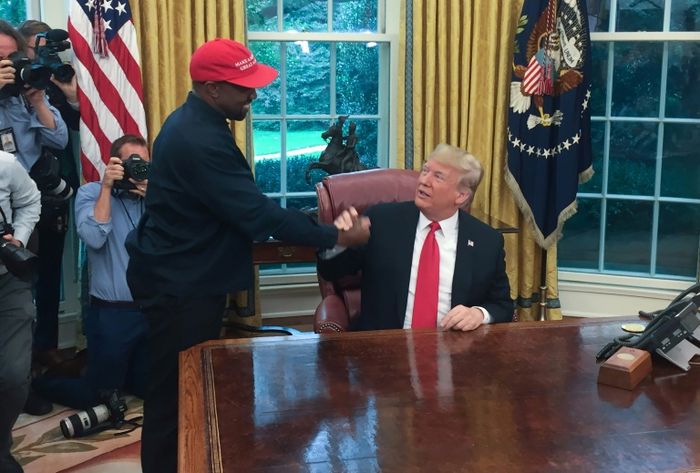 West has long been a vocal supporter of Trump, stunning fans by becoming one of the few celebrities -- as well as one of the only prominent African Americans -- to support the real estate mogul turned president.
West recently drew criticism after giving an impromptu speech about politics, again voicing his support for the president, after his appearance on "Saturday Night Live".
"So many times I talk to a white person about this and they say, 'How could you like Trump? He's racist,'" West said. "Well, if I was concerned about racism, I would have moved out of America a long time ago."
He also accused the rival Democratic Party of seeking to keep people dependent on welfare payments and repeated his interest in running for president himself in 2020 -- when Trump would face re-election.
His speech was met with a smattering of applause but louder booing from the New York audience.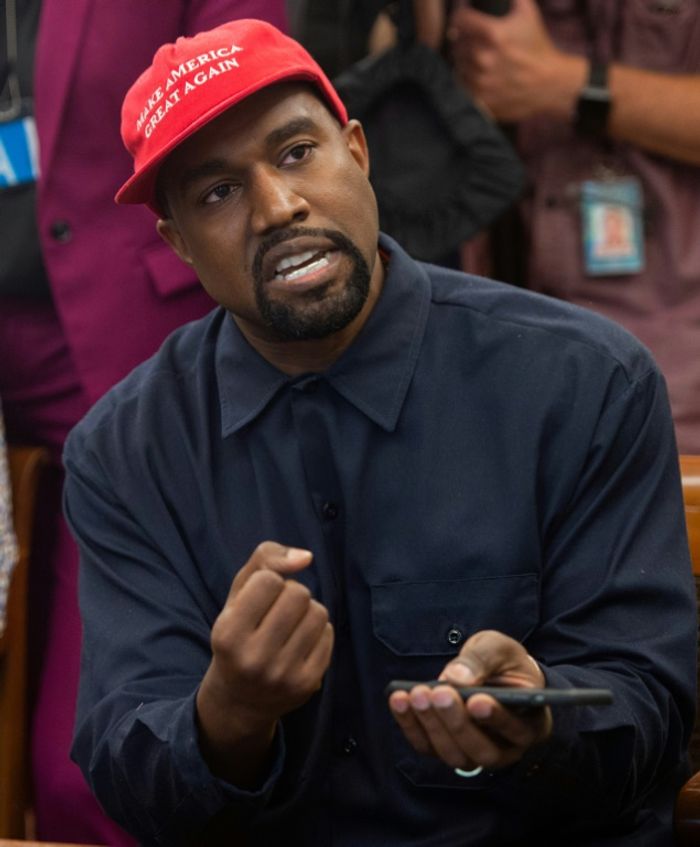 Following the controversial performance, West posted a photo of himself wearing one of Trump's signature red "Make America Great Again" caps, writing "this represents good and America becoming whole again."
West went to visit Trump in 2016 shortly after the rapper disappeared to seek mental health treatment. Kim Kardashian, has gone twice to see Trump at the White House to discuss prison reform.
Kardashian has defended her husband's views, tweeting back in April: "He's a free thinker, is that not allowed in America?"