Is Berlin the new promised land for Israelis?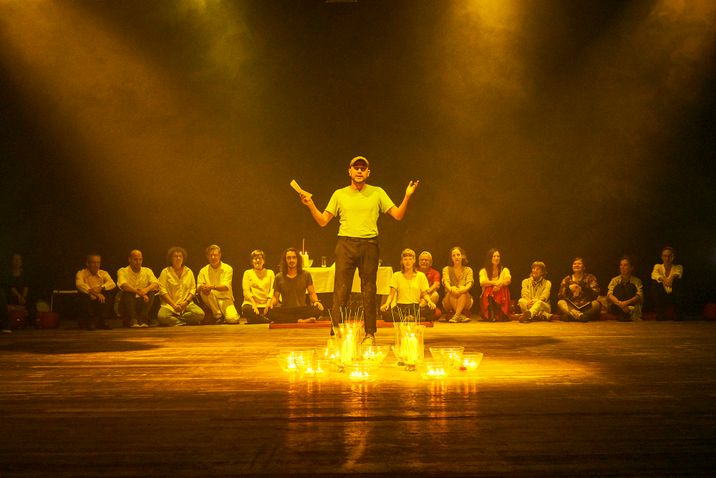 Weinberg during SHIUR Olam haBah, the alternative Shabbat ceremony
KlgA/Marc Vorwerk
Young artists and musicians were among the pioneers of the Israeli migration wave to Berlin
The fourth German-Israeli cultural festival opened on Friday with a ceremony welcoming the Jewish Sabbath but with a Berliner's twist fusing Israeli and German culture into a showcase of music, art and educational lectures.
"One can enjoy exploring the Talmud as well as the floors of Berghain," believes Micki Weinberg, the event's creator referencing a famous techno-music nightclub in Berlin. "Unlike in little Israel, with all its categories of secular, orthodox and religious, Israelis here in Berlin can escape definition and find the space and freedom to reexamine their heritage and sense of self."
"Especially in Berlin, many Israelis have the freedom to reexamine who there are, their heritage. This festival is multi-disciplinary, reflecting how Israelis, like all people, cannot be reduced to any single category," he said.
The ID festival, launched in 2015, explores questions of identity, immigration and integration through the encounters between Israeli and non-Israeli artists and creators working in Berlin in various fields, including visual art, music, dance, theater and film. It also spans science, politics and spirituality.
Pianist Ohad Ben-Ari, who settled in Berlin ten years ago, founded the festival after noticing the increasing number of Israeli-born musicians who immigrated to the German capital. His initial idea was assembling an Israeli orchestra for a one-time performance but the German government encouraged him to think bigger.
"They are amazed and excited by the idea that there is a revival of Jewish life through all these Israelis that come here," Ben-Ari explained. "For the new generation of Germans, young people and politicians, it is important to foster this relationship and help it grow."
This year the festival decided to turn its focus toward the future, adopting the theme 'Next Generation.'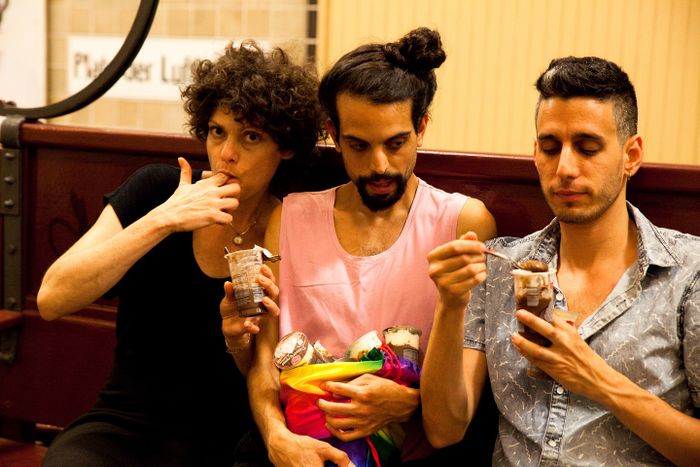 "It's the logical next step – we are here, we immigrated, we attempted to integrate and now some even have families, and we are wondering what comes next? What kind of world is this new generation brought into?" Ben-Ari describes. "It also connects to the idea of a new generation of artists, but also new art formats that we are exploring here."
Young artists and musicians were among the pioneers of the Israeli migration wave to Berlin, which became more apparent a decade ago. Many of them cite the cost of living as the main consideration.
"Berlin is a place where artists can thrive because it allows such thriving: it has the infrastructure for art and art collaborations, generous support from public institutions – which is more limited in Israel – and artists can live here for a fraction of the cost compared to other cultural capitals," notes Ben-Ari.
In 2014, the public debate over the differences in rent and food costs between Israel and Germany intensified when a photo of a chocolate pudding sold in a Berlin supermarket for 19 cents was uploaded to Facebook. The price of the Israeli equivalent 'Milky' was higher by 221%.
The ill-famed pudding is now mentioned in the title of a new documentary theater piece that previewed during the festival: "The Land of Milk(y) and Honey?" The play, based on interviews with 60 Israelis of diverse backgrounds tries to capture the nature of the Israeli experience in the German capital and poses the question: is Berlin the new promised land for Israelis?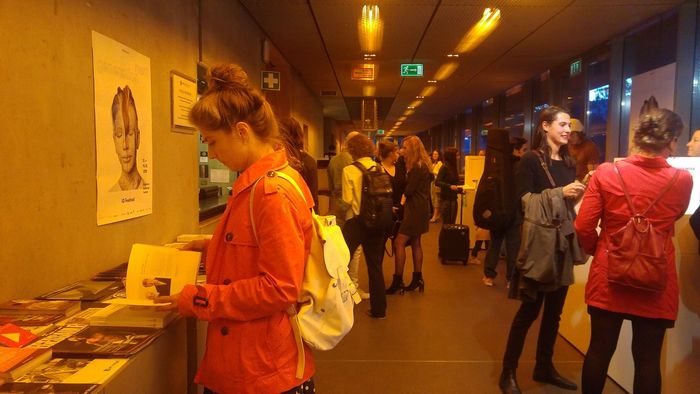 "Personally, I don't think so," answers Shlomi Wagner, an opera singer and an actor in the play, who moved to Berlin six years ago. "Berlin is just another city but a very interesting one. I moved here for music, for art, to find my way of expression." He also explained that the opportunity to step away from the Israeli preoccupation with politics and religion appealed to him.
"Judaism or the Jewish history in Germany aren't really the topics I want to be dealing with here," he insists. "I wouldn't say that I carry on my shoulders the responsibility to revive the Jewish voice in Germany, not at all. For me, art transcends all that".
And yet the topic is unavoidable, he says. "I worked once with one director who told me, 'I'm sure that if the Holocaust hadn't happened, the German theater would have been so much funnier, we would have had many more comedians'," recalls Wagner. "I'm not sure it's true, we don't know what would have happened but here at this festival, we are trying to discover it together."
Restoring Germany's Jewish cultural life to its former glory isn't on the agenda. It's not possible, nor necessary, says Ben-Ari. "So much of the Israeli culture is based on European culture that was brought to Israel, also before the state was founded, and fused with the local culture in the Levant."
"Over time a new mixture was created, and now when Israeli artists are coming to Europe, they are bringing back this European culture, but with a Middle Eastern flavor. So I think the local audience is interested more in learning about that," he ended.