UNESCO naming of Jesus baptism site settles controversy, Jordan claims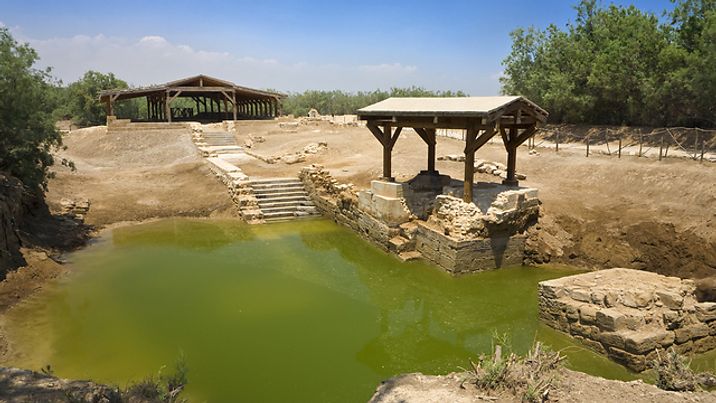 The Al Maghtas site in Jordan
Shutterstock
World Heritage status confirms Jesus was not baptized in Israeli territory, Jordanian media reports say
The United Nations' cultural body on Monday added the Al Maghtas site in Jordan, where many Christians believed Jesus was baptized, to the prestigious World Heritage List.
According to the Israeli news site Ynet, Jordanian media greeted the news of the naming enthusiastically, with one newspaper claiming that the move "put an end to the Israeli claims" that Jesus' baptism site was in Israeli territory.
"Since the site was discovered, Israel has not stopped trying to deal it and attribute it to the occupied side of the Jordan River," the Al Rai newspaper was quoted as saying. "This despite the religious and historical documents that prove that the baptism of Jesus, peace be unto him, is on the Jordanian side of the Jordan River."
Israeli officials, however, contended the nomination was not a source of controversy.
In 2011, Israel officially reopened the Qasr el Yahud site located on the west bank of the Jordan River. The site, which had been closed for several decades, is believed by Jews to be where the ancient Israelites crossed the Jordan River into Canaan and also where Jesus was baptized.
At the time, some in Jordan decried the reopening, slamming Israel for purportedly rewriting history in an effort to attract Christian tourists.
Inclusion on UNESCO's World Heritage list can bring economic benefits, because as well as being a powerful tourist draw, world heritage sites are eligible for financial assistance towards preservation.
Gidon Bromberg, the director of the EcoPeace Friends of the Earth Middle East, told Ynet that the designation of the Jordanian site by the UN could harm Qasr al Yahud's chances of drawing visitors.
"As far as we know, around 300,000 Christian pilgrims arrive at the Israeli site every year, while on the Jordanian side the number is around 100,000 pilgrims a year," he said.
The World Heritage Committee meeting in Bonn until July 8 also added the legendary Alamo battleground in Texas to its list, having already rubberstamped the Tusi tribal mountain landscape of southwest China, the Arab-Norman architects of Palermo in Sicily, and 10,000-year-old rock art in Saudi Arabia.
Israel's ancient necropolis of Beit Shearim, located in the Galilee, was also bestowed World Heritage status over the weekend.