G20 pushes for transparency on offshore shell companies: draft communique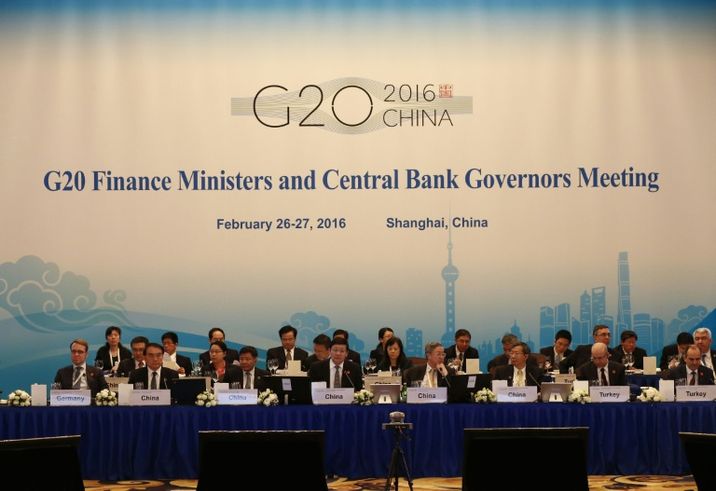 Delegates attend the G20 Finance Ministers and Central Bank Governors Meeting in Shanghai on February 26, 2016
Rolex Dela Pena (AFP)
The G20 leading economies moved a step closer Friday toward ending the ability of tax evaders and money launderers to hide behind anonymous shell companies, according to a draft communique.
Acting in the wake of the "Panama Papers" scandal, G20 finance ministers meeting in Washington supported proposals requiring authorities to share the identities of the real owners of shell companies.
They also backed creating a blacklist of international tax havens which do not cooperate on information-sharing programs.
Making the beneficial owners of companies, trusts and foundations transparent "is vital to protect the integrity of the international financial system," the draft G20 communique said.
Doing so is important "to prevent misuse of these entities and arrangements for corruption, tax evasion, terrorist financing and money laundering."
The group said it is "essential" for all countries to implement disclosure standards of the international Financial Action Task Force on shell companies.
"We particularly stress the importance of countries and jurisdictions improving the availability of beneficial ownership information to, and its international exchange between, competent authorities for purposes of tackling tax evasion, terrorist financing and money laundering," they said.