Fed Chair Yellen says poor US jobs report 'concerning'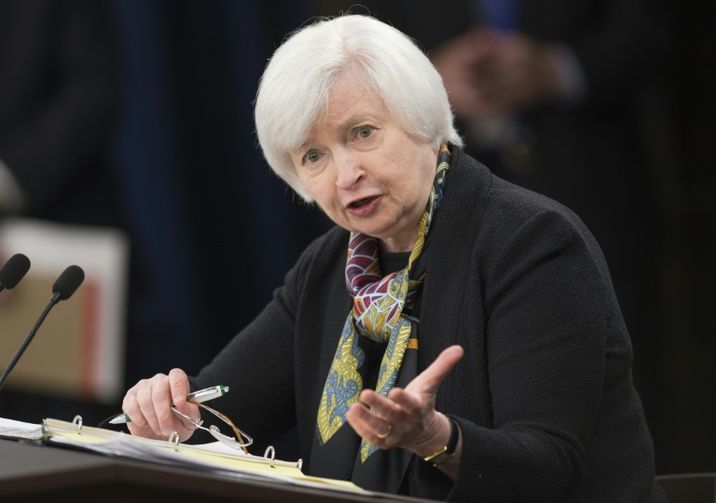 La présidente de la Fed Janet Yellen à Washington, le 16 mars 2016
SAUL LOEB (AFP/Archives)
Yellen stressed she was still positive on the outlook for US economic growth
Federal Reserve Chair Janet Yellen said Monday the dismal US jobs report for May was "concerning" and "disappointing", but stressed she was still positive on the outlook for US economic growth.
"One should never attach too much significance to any single monthly report," Yellen said, adding that the overall labor market situation has been "quite positive". 
In her first comments since Friday's monthly jobs market data shocked markets, Yellen stressed that she thought the US economy would continue to grow moderately, that the labor market had nearly eliminated all slack, and that inflation would turn higher.
While all are key factors in the Fed deciding whether to tighten monetary policy, she backed off from making specific forecasts for interest rate increases, only saying they should come "gradually".
And she cautioned over a number of uncertainties facing US growth, including the strength of consumer spending and business investment, Chinese growth, and the coming British referendum vote on splitting with the European Union.
"A UK vote to exit the European Union could have significant economic repercussions," she warned.