US attacks European ruling on Apple taxes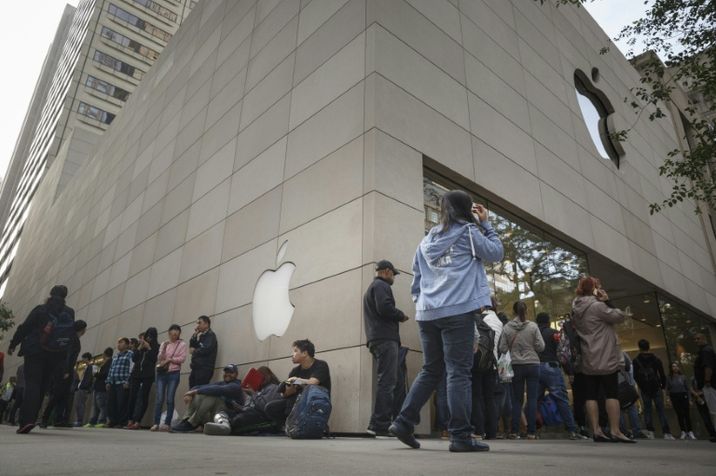 Apple has reported its revenue fell on a year-to-year basis for the first time since 2003
John Cress (Getty/AFP/File)
White House warns ruling could affect US taxpayers, while Apple says Europeans will lose jobs
The US government has criticized the European Commission's ruling on Wednesday that Apple must pay up to €13 billion ($14.5 billion) in back taxes, based on the finding that Ireland granted illegal tax benefits to Apple that allowed it to effectively pay no more than a one percent corporate tax rate.
The White House said that the order could hit American taxpayers, arguing that Apple could offset money lost to back taxes against tax due in the US, according to BBC News.
The Treasury called the investigation "unfair".
Prominent Democratic Senator Charles Schumer branded the ruling a "cheap money grab".
The commission that ordered payment of the record sum said that in 2014, Apple paid an effective tax rate of 0.005 percent. The standard corporate tax rate in Ireland is 12.5 percent.  
Ireland immediately said it would appeal against the decision and Apple is also expected to challenge it.
"I disagree profoundly with the Commission's decision," Irish Finance Minister Michael Noonan said in a statement. "The decision leaves me with no choice but to seek cabinet approval to appeal the decision before the European Courts."
The tax repayment order, by far the largest in the EU's history, follows a three-year inquiry into whether Dublin's tax breaks amount to illegal state aid.
Apple has had a base at the southern city of Cork since 1980 and employs 5,000 people in Ireland, through which it routes its international sales.
The US Treasury claimed after the ruling that "that retroactive tax assessments by the Commission are unfair, contrary to well-established legal principles, and call into question the tax rules of individual member states."
The corporation issued a statement protesting the ruling, warning that it would cost jobs. "Beyond the obvious targeting of Apple, the most profound and harmful effect of this ruling will be on investment and job creation in Europe," it said. 
BBC noted that Apple made a net profit of $53 billion in the 2015 fiscal year.