Decline in extreme poverty yet challenges remain: World Bank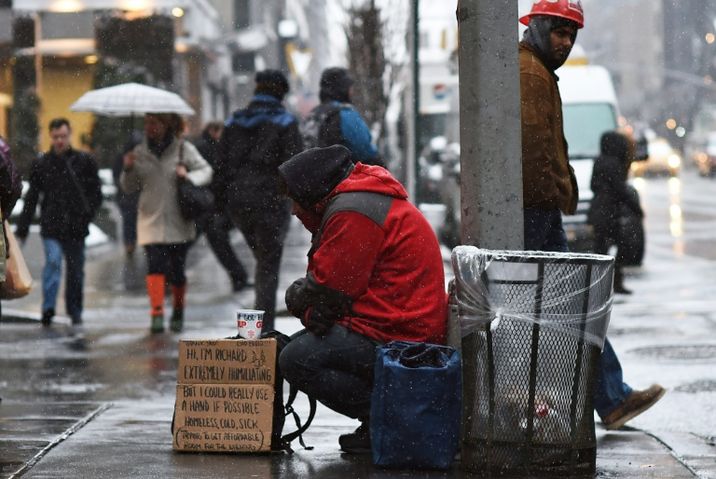 The International Monetary Fund has warned the United States over poverty and rising inequality
Jewel Samad (AFP)
'Countries continued reducing poverty as the global economy is underperforming' yet inequality persists
The World Bank on Sunday has called for a fresh drive to tackle inequality after warning that despite a worldwide trend of decrease in extreme poverty the gap between rich and poor risks thwarting its ambition of eliminating the phenomenon by 2030.
"Unless we can resume faster global growth and reduce inequality, we risk missing our World Bank target of ending extreme poverty by 2030," said the annual study released by the global body, titled Poverty and Shared Prosperity.
"The message is clear: to end poverty, we must make growth work for the poorest, and one of the surest ways to do that is to reduce high inequality, especially in those countries where many poor people live."
The report showed some 767 million people were living on less than $1.90 a day in 2013, the latest comprehensive data sample available, down from 881 million people the previous year.
The progress was driven by East Asia and Pacific, above all India, China and Indonesia.
Yet despite the positive trend, "India is by far the country with the largest number of people living under the international USD 1.90-a-day poverty line, more than 2.5 times as many as the 86 million in Nigeria, which has the second-largest population of the poor worldwide."
Sub-Saharan Africa accounts for half of those living in extreme poverty, according to the Bank. A third of the global poor live in South Asia.
World Bank's president Jim Yong Kim commented on the findings, saying in a statement "It's remarkable that countries have continued to reduce poverty and boost shared prosperity at a time when the global economy is underperforming – but still far too many people live with far too little."
Whereas insofar as income inequality is concerned, the gaps have widened over the past 25 years, the report claimed.