After 12 straight quarterly losses, electric car company Tesla turns profit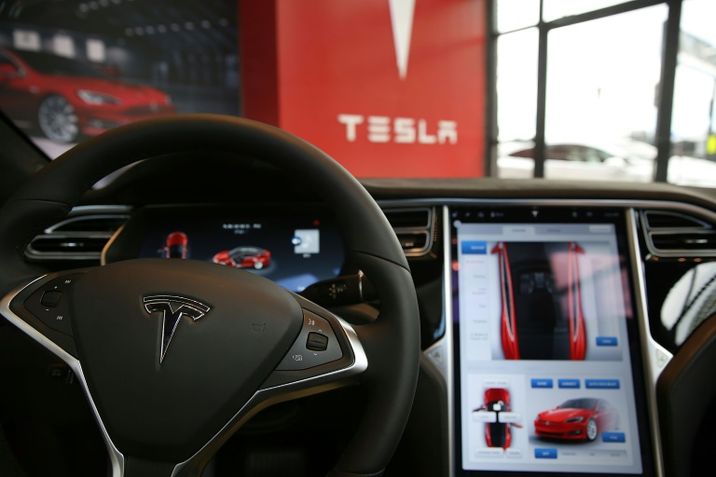 Elon Musk launched Tesla Motors in 2004, with the aim of popularizing electric vehicles
Spencer Platt (Getty/AFP/File)
Chief executive says earnings report signals reason for optimism about future of the carmaker
After 12 straight quarterly losses, Tesla has finally turned a profit. The electric car company posted a surprise 22 million dollar profit, even as investors were expecting another loss.
Chief Executive Elon Musk touted his company's revenue model and growth trajectory.
"The Tesla third quarter results reflect strong company-wide execution in many areas... We set new records for vehicle production, deliveries and revenue," Musk said.
The quarterly earnings report comes at a convenient time for Tesla, which has been struggling to placate investors as it seeks major expansion projects - including a massive battery production facility called the Gigafactory, as well as a costly merger with SolarCity.
The firm is also rolling out the Model 3, which it hopes will help it meet its 2018 goal of producing 500,000 cars annually. Immediately following the announcement, the company's shares rose nearly 5 percent to $212. in after-hours trading.
Musk said that the earnings report signals reason for optimism about the future of the carmaker.
"One of the criticisms I've seen out there is that perhaps Q3 was at the expense of Q4—this is not true… We are headed to have a great fourth quarter," Musk added.
Investors remain anxious about Tesla's ambitious autonomous vehicle and battery production plans. But with the latest earnings report they will be calmed somewhat, seeing the embattled car company in the black, for the first time in years.