Federal Reserve keeps interest rates unchanged, hints at December rate hike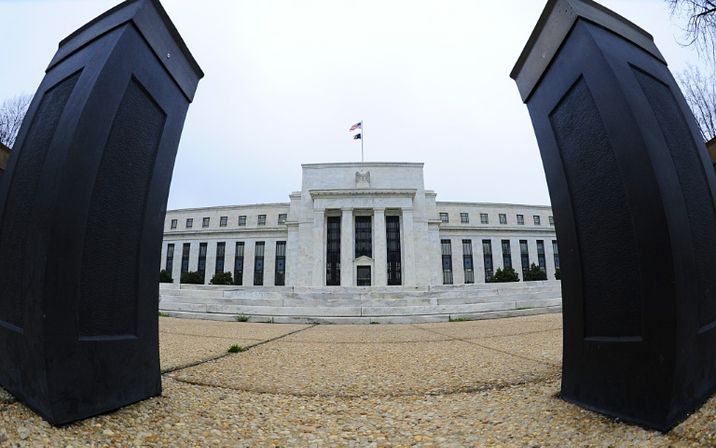 The US Federal Reserve is to issue its next interest rate decision on November 2, 2016
Karen Bleier (AFP/File)
Central bank's rate-setting committee says economy adding jobs at a steady pace
The Federal Reserve has kept interest rates unchanged, as expected, but hinted that it is closely eyeing December for a rate hike.
The central bank's rate-setting committee said the economy was adding jobs at a steady pace, and was optimistic about inflation moving toward their two percent target.
"The committee judges that the case for an increase in the federal funds rate has continued to strengthen but decided, for the time being, to wait for some further evidence of continued progress toward its objectives," the Federal Reserve said in a statement.
With the uncertainty of US presidential elections, there was little expectation that the Fed would raise rates. Investors are concerned that a potential victory for Donald Trump could cause the FOMC to hold off on interest rate hikes, even in December. Analysts believe that elections are reason enough to hold off on interest rate decisions until a more stable economic picture comes into focus.
Nick Colas, chief market strategist at Convergex talked about the uncertainty of the election can affect the decision. "Certainly the primary issue is how much uncertainty this election creates and in the economic sphere. They are not so much worried about who wins or loses, but if it puts any kind of calm or even chill on the economy as people are really focused on the uncertainty the election would there be on the business side or the consumer side. It's too early to tell that."
The Federal Reserve has held its target rate for overnight lending between .25 percent and .5 percent since last December, when it raised rates for the first time in nearly a decade. But the U.S. economy has been healthy, posting steady job gains, rising inflation, and even higher wages. With so much positive data, the Fed might not be able to justify keeping borrowing costs so low come December, no matter who is set to take residence in the White House.