Job creator? Trump's fiscal platform, explained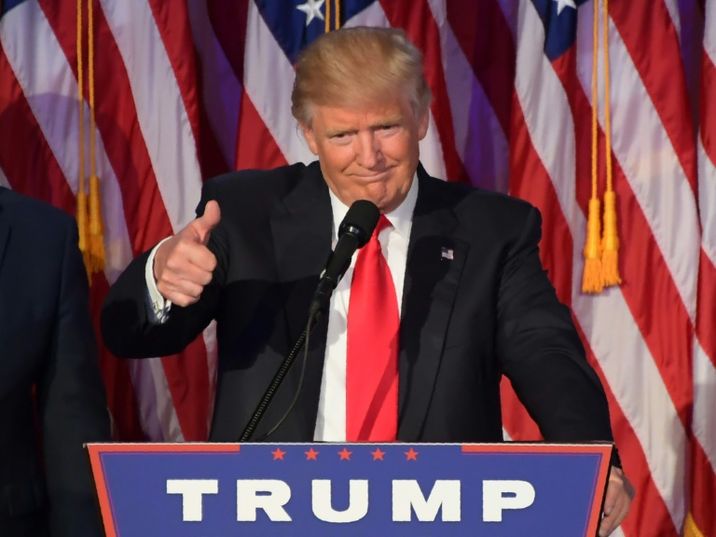 Donald Trump, le 8 novembre 2016 à New-York
JIM WATSON (AFP)
The economy played a key role in the billionaire firebrand's shock election triumph
Donald Trump is preparing to enter the White House, and from the helm of the oval office he will take the reins of an economy on the rise. The GDP has been progressively growing in recent years; unemployment numbers are down and consumer spending is picking up. The nation's deficit has been falling at a significant pace and is projected to fall below $600 billion by the end of the year.
Fortunately for Trump, he is stepping into a very different economy than the one Barrack Obama inherited in 2009. Fresh out of the 2008 financial crisis, Obama fought an uphill battle after a housing bubble set off one of the worst financial catastrophes in the nation's history.
Trump won America over with his bold campaign promises. Boasting of his business background, Trump brought a sizable economic platform to the table. Here's a breakdown of his fiscal policies.
The economy played a key role in the US elections this cycle. According to a CNN poll, 44% percent of Americans listed it as their number one concern. And as important the local economy was to the elections, the election might be even more important to the global economy.
Trump's economic policies centered around bringing jobs back to Americans. His agenda is based on tax reform, health care regulations, and trade restructuring.
His proposed tax reforms aim to reduce taxes for low income earners. But he also intends to lower business taxes, slashing the corporate rate from 35% to 15%.
"There will be a major tax reduction. It'll simplify the tax code," he said. "It'll grow the American economy at a level that it hasn't seen for decades."
Trump's health care plan seeks to repeal the Affordable Care Act by bringing free-market reforms to the healthcare industry.
"Go back to Obamacare for a second. Remember Obama? You can keep your plan, you can keep your doctor, he said it 28 different times, keep the plan, keep the doctor, keep your plan, keep your doctor! He lied," Trump charged on one occasion.
His trade restructuring will attempt to impose stiff tariffs on China for what he calls "cheating" by devaluing currencies to create trade imbalances. Trump believes shifting global commerce will create jobs for Americans.
Trump is trying to project a policy that will free the corporate world from the burdens of government. Once in the White House, only time will tell how much of his economic programs will be carried out in the next four years.
Shelby Weiner is a business reporter for i24news