World stocks retrench as Fed testimony underway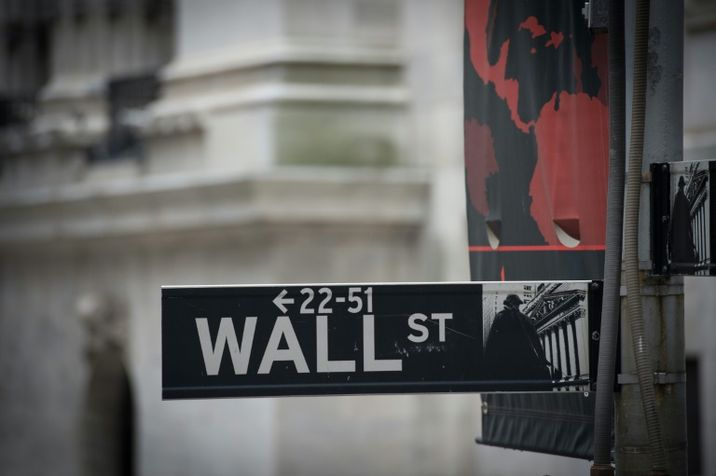 Shares of leading retailers rose in opening trading on Wall Street
Bryan R. Smith (AFP/File)
World stock markets paused Tuesday consolidating recent gains as Federal Reserve chief Janet Yellen started giving her take on the US economy under Donald Trump in a Congress testimony.
In early remarks, Yellen said that questions about the new administration's fiscal policy added uncertainty to the outlook, and cautioned against budget-busting stimulus measures.
Wall Street was weaker in early business, while European stock markets struggled as investors balanced resilient eurozone economic growth data against tumbling German investor confidence.
The EU's Eurostat statistics agency revised down eurozone gross domestic product (GDP) growth to 0.4 percent from 0.5 percent for the fourth quarter of 2016.
The figures showed however that Europe's recovery remains in place despite the uncertainties arising from Brexit and Trump's administration.
Main European stock markets London, Frankfurt and Paris hovered around either side of unchanged.
A key ZEW institute survey showed that German investor confidence fell sharply in February.
"Disappointing GDP and ZEW economic sentiment readings ... affected the euro-zone indices, the DAX and CAC both struggling to build on Monday's levels," noted Spreadex analyst Connor Campbell.
The index for investors' future expectations dipped to 10.4 points, ZEW said in a statement. Analysts had forecast a shallower fall to 14.9 points from 16.6 in January. 
Strong growth data
At the same time, official data showed that Germany's economy rounded off 2016 with strong growth at 0.4 percent in the fourth quarter -- but that dashed expectations of 0.5 percent.
London gains were capped by disappointing results from British engine maker Rolls-Royce.
The group slumped into a record £4.0-billion ($5.0 billion, 4.8 billion euros) annual net loss, rocked by a Brexit-fuelled collapse in the pound and a corruption fine.
Rolls took a vast £4.4-billion hit from the drop in the value of the pound in the wake of Britain's shock EU exit referendum, alongside a £671-million penalty to settle bribery allegations.
The company's shares dived 3.2 percent to 715 pence, having earlier plunged as far as 694.
Peugeot SA shares were up 3.7 percent in Paris after the company said it was exploring a possible takeover of General Motors European assets Opel and Vauxhall.
In foreign exchange activity on Tuesday, the dollar stumbled against the euro and yen after Trump's national security adviser Michael Flynn resigned over his contacts with Russia.
In Asia, equities retreated after a three-day rally, with Tokyo diving 1.1 percent as the yen rebounded against the greenback.
Troubled Toshiba 
Japan's Toshiba slumped eight percent after it delayed releasing financial results expected to include billions of dollars in losses from its ailing US nuclear power unit.
The industrial giant warned it was on track to book a $6.2-billion (5.8-billion-euro) write-down in its US nuclear power business, prompting chairman Shigenori Shiga to resign as it hinted at a fresh accounting scandal.
Yellen's grilling in Congress is to last for two days.
Her testimony will be pored over for clues about the central bank's monetary policy plans, hoping she will shed light on when it will next lift interest rates.
At the start of her testimony, she said rates would go up once inflation and employment improved.
(AFP)