Israel defense, tech stocks soar in Trump era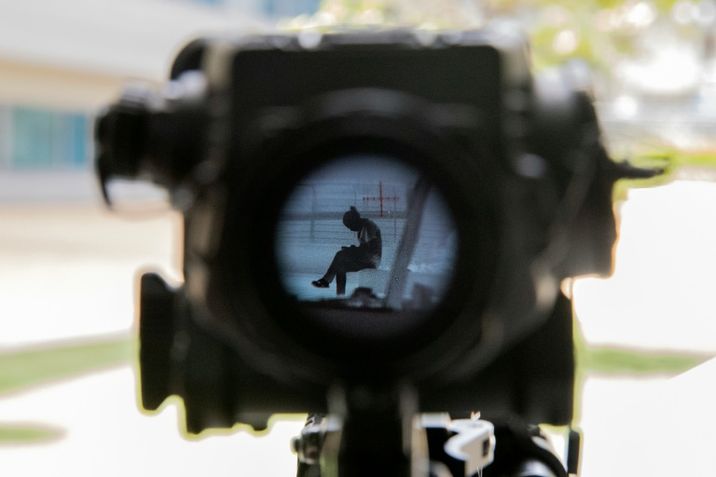 An XACT TH64 Thermal Weapon Sight made by Israeli company Elbit Systems
Jack Guez (AFP/File)
Investors bet that spending on security will skyrocket under the president
Israeli defense and cyber-security companies have seen share prices soar since US President Donald Trump's November 8 election, as investors bet that his proposed policies will bring increased spending in those and other industries, Reuters reported on Tuesday.
The US is Israel's largest trading partner by country, with bilateral trade being worth $25.7 billion last year, said Reuters. More than two-thirds of this consisted of Israeli exports.
One measure of Israel's tech industry, BlueStar Index's Israeli technology exchanged-traded fund (ETF), has risen 13 percent on the US Nasdaq market since the election.
Companies whose shares have risen include defense firm Elbit Systems, security firm Magal Security Systems, and Check Point Software Technologies.
Elbit shares are up 20 percent since the election, and as one of the world's largest suppliers of droned and helmet-based systems, it stands to benefit if Trump expands military spending and personnel.
Ilanit Sherf, a brokerage analyst, told Reuters that Elbit could boost its annual revenue by 5-6 percent instead of the current 2-4 percent, if the US increase its defense budget following government spending cuts under Obama.
Magal, which makes sensors and command and control systems used to secure borders, airports, prisons, and more, has seen its shares rise nearly 60 percent in the months since the election. Investors have speculated that it will be involved in the construction of Trump's planned wall on the US-Mexico border.
"Our chances are more than good," Chief Executive Saar Koursh told Reuters. "This definitely would be a large scale project for us."
Check Point and some of Israel's 450 other cyber-security firms could also enjoy increased business from the US. Rudy Giuliani, the former New York City mayor whom Trump tapped as his cyber-security adviser, visited Israel last month and met with Israeli Prime Minister Benjamin Netanyahu.
"Trump seems to be putting an emphasis on cyber-security so Israel and the U.S. will be even closer on the cyber-security front," Jon Medved, CEO of crowdfunding firm OurCrowd, told Reuters.