US consumer confidence hits 16-year peak in March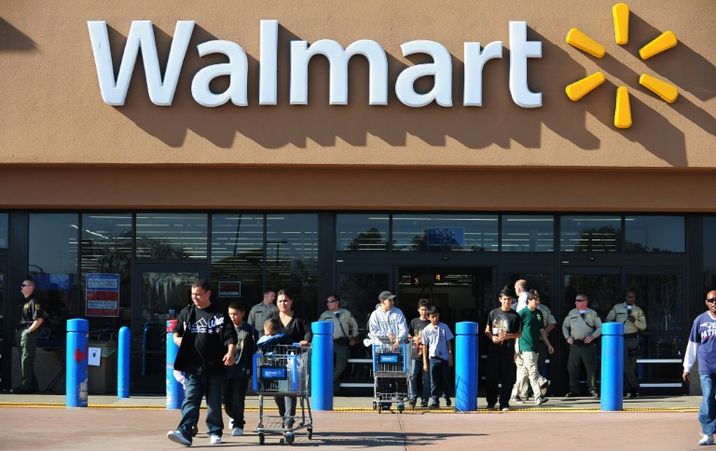 Walmart is to invest in 59 new, expanded or relocated Walmart and Sam's Club stores
Frederic J. Brown (AFP/File)
US consumer confidence continued to soar in March, hitting its highest level in more than 16 years, the Conference Board announced Tuesday.
The index, which hit a 15-year record in February, spiked nearly 10 points, backed by the enthusiastic short-term outlook among consumers.
The index now stands at 125.6, a big jump from 116.1 in February, and the highest since December 2000. Analysts had been expecting a decrease of nearly three points.
"Consumers' assessment of current business and labor market conditions improved considerably," said Lynn Franco, the Conference Board's director of economic indicators.
"Consumers also expressed much greater optimism regarding the short-term outlook for business, jobs and personal income prospects," she said in a statement.
The Federal Reserve has cited rising consumer sentiment when it tightened benchmark interest rates twice in recent months.
President Donald Trump's election in November sparked a wave of economic optimism on hopes for his aggressively pro-growth agenda of tax cuts, slashed regulation and infrastructure spending.
The good mood coincided with steady job growth and falling unemployment, trends inherited from the prior administration.
However, the cut-off date for the survey was March 16, meaning it did not incorporate last week's collapse of Trump's efforts to repeal the Affordable Care Act.
Some observers say defeat of a primary campaign promise threatens to derail other key parts of his agenda and it sparked a pullback on a previously exuberant Wall Street.
The survey nevertheless captured a very positive mood.
The share of respondents saying business conditions are "good" rose to 32.2 percent from 28.3 percent, while those saying conditions are "bad" fell to 12.9 percent from 13.4 percent.
The short-term outlook also showed strong gains, with those expecting business conditions to improve in the next six months jumping 3.2 points to 27.1 percent and those fearing they would worsen falling 2.1 points to 8.4 percent.
Consumers also expected more and better paying jobs in the months ahead, with those expecting more plentiful employment rising 3.9 points to 24.8 percent and those foreseeing higher pay increasing by 2.3 points to 21.5 percent.
(AFP)