US sees strong job creation in July as unemployment falls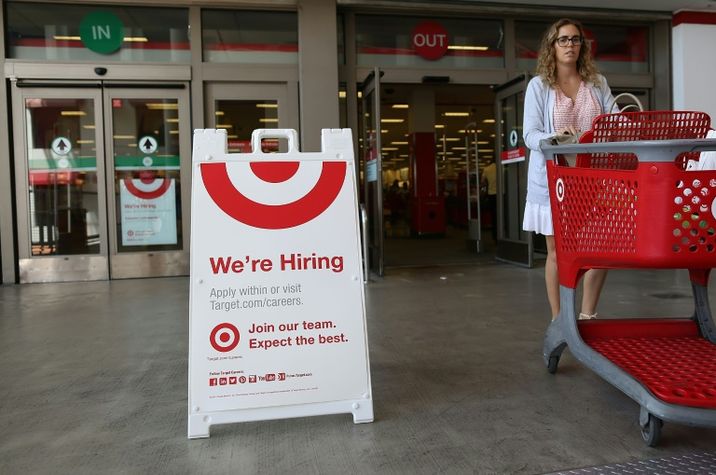 The US economy generated a solid 211,000 jobs in November
Joe Raedle (Getty/AFP/File)
The world's largest economy added 209,000 net new positions for the month, well above analyst forecasts
The US economy continued to see robust job creation in July, driving the unemployment rate lower amid strong hiring in restaurants and health care.
The world's largest economy added 209,000 net new positions for the month, well above analyst forecasts, while the unemployment rate ticked back down a tenth a point to 4.3 percent, the same as in May.
The gain meant the unemployment rate ticked back down a tenth a point to 4.3 percent, the same as in May.
President Donald Trump immediately hailed the report on Twitter:
"Excellent Jobs Numbers just released - and I have only just begun. Many job stifling regulations continue to fall. Movement back to USA!"
Hourly wages also continued to make steady progress, adding 2.5 percent on an annual basis, the same gain recorded the month before.
The rosy jobs report, with a tightening jobs market and rising wages, could ease some of the confusion among Federal Reserve policymakers, who were expected to raise interest rates a third time this year but have been left perplexed by flagging inflation.
Despite the unexpected strength, last month's gain was slower than June's upwardly-revised 231,000 increase, and considerably slower than July 2016, when the US added 291,000 jobs.
Restaurants added 53,000 new positions, bringing the total gain for the sector over the last 12 months to 313,000.
Ambulatory health care services rose by 30,000 positions. 
Heavier industries, however, including construction, manufacturing, transportation and the mining sector which contains the crucial oil industry -- industries that Trump has focused on -- were largely flat for the month.
The labor force participation rate rose 0.1 percent to 62.9 percent, but has remained about steady for the past 12 months, the report said.