Israel turns to Far East amid western globalization fears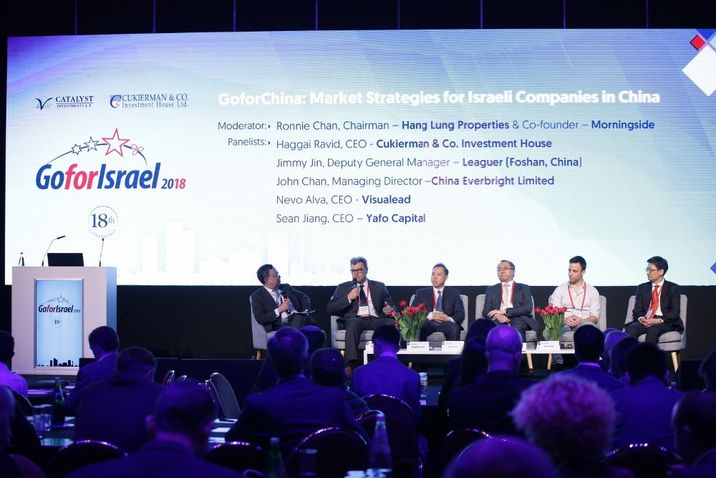 Annual GoforIsrael business conference held in Tel Aviv, 2018
Asher Westropp-Evans/i24NEWS
'Why not have three friends instead of two? China represents a market that is so big'
While Israeli businesses have traditionally found success in Western markets, today, increasingly, the Israeli economy is turning to the far east to seek out investors and investment opportunities.
At the annual GoforIsrael business conference held in Tel Aviv, Chinese and Israeli business leaders enthusiastically tout the advantages of a growing business relationship between the two countries.
As much as this conference and others like them aim to build on the positives of bilateral trade, it is doubtless that the weight of a brewing political reality hangs in the air.
Set against the backdrop of a looming US-China trade war, the conference attendees drew focus to the need for expansion of the Israeli market away from an increasingly protectionist West.
Edouard Cukierman, chairman of Cukierman & Co. Investment House Ltd. and director of the conference told i24NEWS that he thinks US-China tensions will "eventually serve Israel because the Chinese players will look at Israel as a way to get access to the best technologies."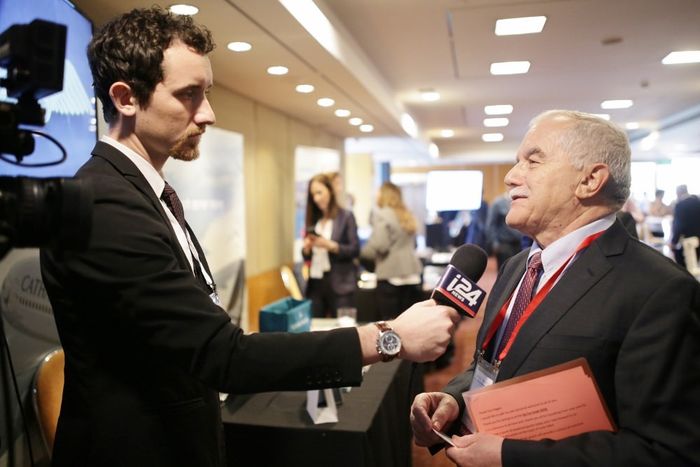 While a relationship between Chinese and Israeli businesses is far from equal, both sides seem to recognize the need for increased outreach to achieve their respective goals. As China builds upon gaps left by an increasingly inward facing United States, they must find players big and small who can assist them to fill such a large and diverse hole.
As Ronnie Chan, Chairman of Hang Lung Group Limited, and Chairman of the GoforIsrael conference put it: "Whoever wants to play, plays and Israel certainly plays a role in that... China is agnostic about where it goes as long as there are opportunities."
While China seems ultimately to be unfazed with whom it partners in seeking new opportunities, a trend highlighted by the trillion dollar 'Belt and Road' initiative, which seeks to build trade routes from east to west, building alongside democrats and demagogues alike, not all parties are quite so liberal with their associations.
For Israel alongside increased opportunities, come lurking dangers. As the US seeks to raise tariffs, on steel and aluminium and states from Europe to Asia threaten to respond in kind, it is difficult for Israel to remain friends with all sides when a potential trade war looms.
"It is a lose-lose situation, everyone will lose that kind of trade war… America, as powerful as it is it can extract pain on others, if you are a small country you may have no choice. But if you are a big country like China, China can extract pain on America as well," Chan tells i24NEWS.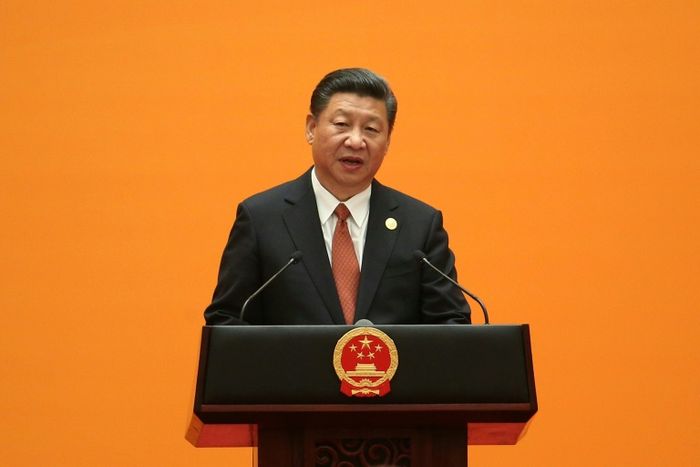 Israel finds itself in the position of being one of those small countries, caught in the wake of whichever superpowers it associates with. And when potential partners tussle, it may be hard for Israel appease all sides.
Yet, optimism remains in the Israeli business community, as the micro-state has long successfully established itself as a country well beyond its means equipped to deal with uncertainty, adaptable, and versatile in the face of adversity.
As Yair Shamir, Managing Partner of the Catalyst Fund, said regarding Israel's capacity to deal with a crisis: "War is not an unusual event here, unfortunately. We have seen wars here. Israel continued to supply and there was no customer who lost his order. So, I don't see any risk here. It will not affect us."
Whether or not the optimism is misplaced, it is doubtless that the Israeli business community continues to strive for success in the competitive business world of Chinese industry. If Israel can successfully position itself as a bridge in an ever narrowing field of global trade maybe it can establish itself as the centerpiece of a new silk road.
Regardless, Chan says, in the case of Israel "why not have three friends instead of two? China represents a market that is so big… it's a huge market, a huge source of capital and a huge source of human capital."
Asher Westropp-Evans is i24NEWS' Economy correspondent.
You need to be logged in in order to post comments. Sign up or log in
wish the US would turn east and replaced or trade with the eurotrash continent