Iran's rial hits record-low against US dollar as sanctions loom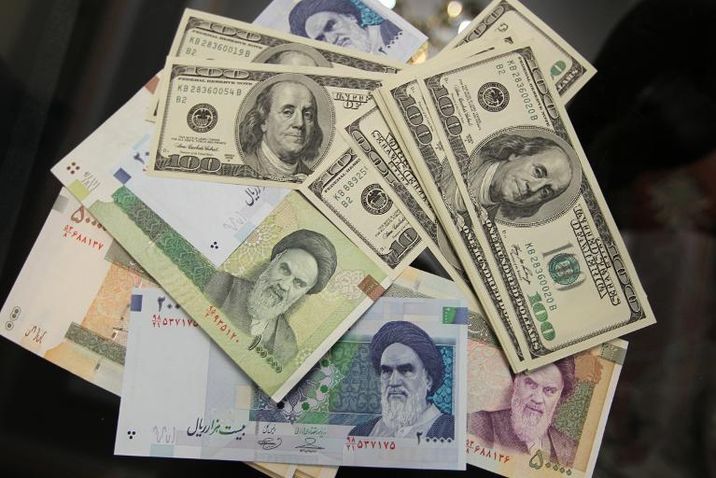 United States 100-dollar bills and various Iranian Rial banknotes in Tehran on January 18, 2012 (AFP Photo/Atta Kenare)
AFP Photo/Atta Kenare
Iran's currency hit a record low on Sunday of 100,000 rials to the dollar amid a deepening economic crisis and the imminent return of full US sanctions.
The unofficial rate stood at 102,000 rials by midday, according to Bonbast, one of the most reliable sites for tracking the Iranian currency. The rate was confirmed by a trader who spoke on condition of anonymity to AFP.
The rial has lost half its value against the dollar in just four months, having broken through the 50,000-mark for the first time in March.
The government attempted to fix the rate at 42,000 in April, and threatened to crackdown on black market traders.
But the trade continued with Iranians worried about a prolonged economic downturn turning to dollars as a safe way to store their savings, or as an investment in the hope the rial will continue to drop.
With banks often refusing to sell their dollars at the artificially low rate, the government was forced to soften its line in June, allowing more flexibility for certain groups of importers.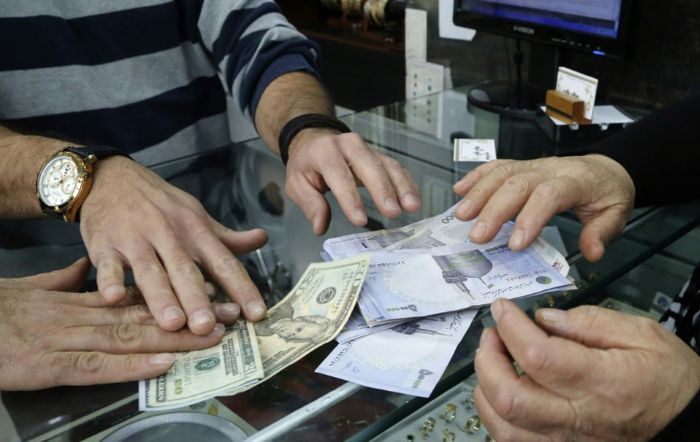 The handling of the crisis was one of the reasons behind last week's decision by President Hassan Rouhani to replace central bank chief, Valiollah Seif.
Iran has faced mounting economic woes since the United States in May pulled out of a 2015 nuclear accord between Tehran and world powers that lifted international sanctions in exchange for a scaling back of the Islamic republic's atomic program.
The US is set to reimpose its full range of sanctions in two stages on August 6 and November 4, forcing many foreign firms to cut off business with Iran.
Apart from the rial's collapse, the Iranian private sector has long been starved of investment, its banking system is crippled by bad loans and record levels of unemployment mean a third of under-30-year-olds are out of work.
Traders in the Iranian capital's Grand Bazaar held a rare protest strike in June, kicking off a wave of protests across the country that lasted for weeks.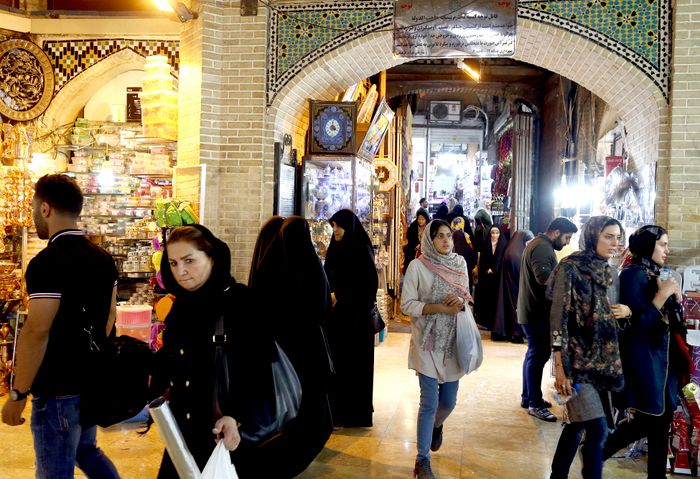 Israel has reportedly been presented with intelligence which shows that the effects of the US withdrawal from the 2015 nuclear deal has also caused a greater rift between Iranian moderates and hardliners.
Israeli and US leaders, to that end, have pursued a strategy meant to pressure the Iranian regime into compliance with stringent US demands by encouraging the "shoots of liberty" sprouting across the Islamic Republic.
US and Israeli officials have fanned flames of discontent budding across Iran by taking aim at the regime's intervention in foreign conflicts throughout the Middle East at the expense of the Iranian people.
Tehran's backing of Lebanese militia Hezbollah, Syrian President Bashar Assad, the Houthi rebels in Yemen, Hamas and Islamic Jihad in Gaza, and Shi'ite militias in Syria and Iraq is estimated to cost some $1 billion annually.
(Staff with AFP)
See also:
WATCH: Netanyahu praises Iranians' 'courage' as rare protests sweep Tehran
You need to be logged in in order to post comments. Sign up or log in
They will taste the power of President Donald Trump a man who doesn't compromise his principle unlike shameless European Leaders who talk from their 2 side of the mouth
Just wait a litter while after Nov. Then u will c how the country will bend like prior days of sanction reliefs.