OECD convenes global tax expert meeting on Panama Papers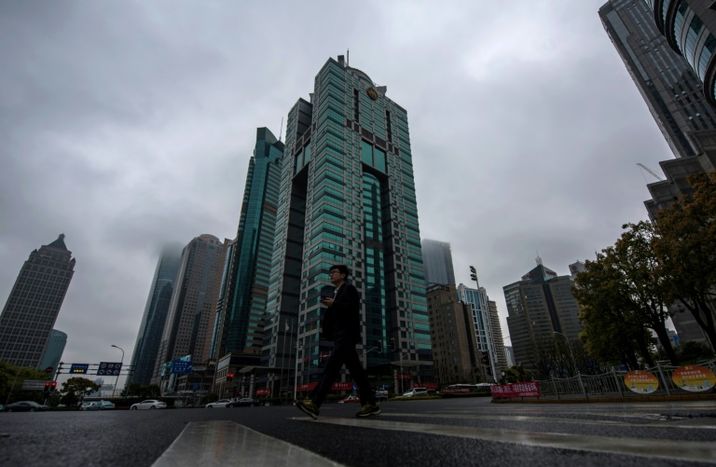 The building (C) where the Panama-based law firm Mossack Fonseca has an office in Shanghai
Johannes Eisele (AFP)
Gathering is to be held on April 13; Panama Papers threaten Macri's shine in Argentina
Tax officials from across the world are to meet at the OECD next week to discuss joint action following the revelations from so-called Panama Papers, the body said Friday.
Taking part will be members of the Joint International Tax Shelter Information and Collaboration (JITSIC), a network of tax administrations, committed to sharing intelligence and "working together to tackle common risks", especially tax avoidance. 
"Government officials from around the world have called on the OECD to convene a special project meeting," the Paris-based Organisation for Economic Cooperation and Development said in a statement.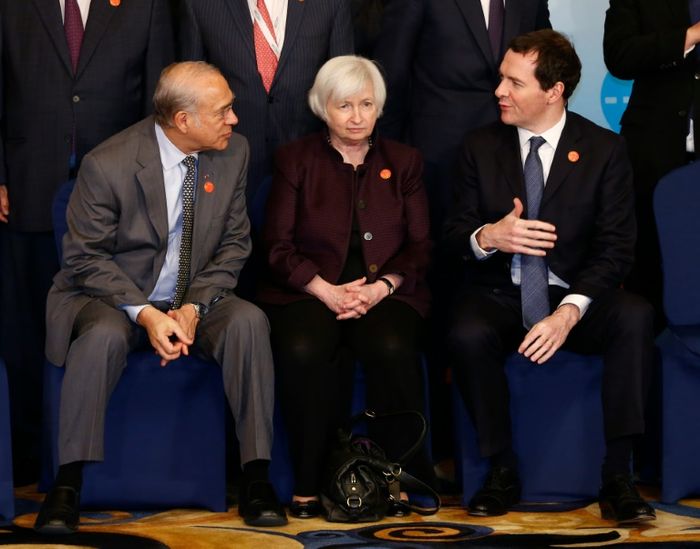 The gathering is to be held on April 13, it said.
"The meeting at the OECD presents tax administrations with a first opportunity to act on the considerable body of information revealed by the 'Panama Papers' release," it said.
Panama Papers threaten Macri's shine in Argentina
Argentine President Mauricio Macri has become a rock star of the right with a flurry of free-market reforms, but now the Panama Papers scandal threatens to dim his shine.
Since taking office in December, Macri has become the face of a nascent right-wing resurgence in Latin America, boldly tearing up more than a decade of protectionist economic policy under his leftist predecessors, Nestor and Cristina Kirchner.
Within his first week, he devalued the puffed-up peso and slashed a string of taxes on agricultural and industrial exports, vowing to reinvigorate the slumping economy.
No sooner was the ink dry on those reforms than he jetted off to the World Economic Forum in Davos -- which the Kirchners always shunned -- to rub shoulders with the likes of British Prime Minister David Cameron, US Vice President Joe Biden and the chief executives of Coca Cola, Google and Shell.
His business-friendly policies have been branded "Macri-economics," a word pronounced admiringly by his supporters and spat out as an epithet by critics in this South American country left deeply divided by the elections that brought him to power.
But just last week he scored a major victory when he persuaded Congress to pass his plan to settle a 15-year-old legal battle over defaulted Argentine debt.
Even though he lacks a legislative majority, Macri convinced dozens of opposition lawmakers it was better for the nation to restore its good name on world markets than fight a death-battle with what Kirchner called "vulture" creditors seeking full repayment on their defaulted bonds.
But now this whirlwind of change risks turning into a different kind of storm.                  
Hiding something?                 
Macri, 57, is one of a host of world leaders, celebrities and sports stars on the hot seat over the so-called Panama Papers, millions of documents on secretive offshore financial dealings leaked from Panamanian law firm Mossack Fonseca.
A federal prosecutor opened an investigation Thursday into Macri's financial dealings via two offshore companies.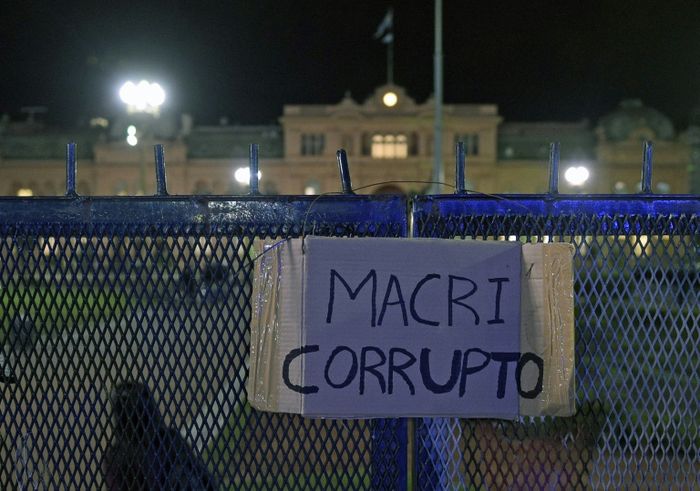 The prosecutor, Federico Delgado, said he had asked a judge to request information from the national tax authority and anti-corruption office to determine whether Macri "omitted, with malicious intent, to complete his sworn declaration" of assets, a requirement for Argentine public officials.
It is now up to the judge to decide whether to allow the case to move forward.
Macri is on the board of directors of two offshore firms, it has emerged since the leaks.
Argentine newspaper La Nacion, one of more than 100 world media organizations wading through the Panama Papers, reported Sunday that Macri, his business magnate father and his brother Mariano were on the board of directors of Fleg Trading, an offshore company registered in the Bahamas.
Subsequent press reports said Macri was also listed as vice president of a second offshore firm, Kagemusha SA, set up in Panama in 1981.
Macri, who vowed during his presidential campaign to crack down on corruption, did not list either firm in his financial declarations when he became Buenos Aires mayor in 2007 or president last December.
On Thursday he rejected accusations of wrongdoing -- his second denial, and the third from his administration -- and promised to present documents in court on Friday that would absolve him of tax-dodging or financial crimes.
"I am at peace. I have obeyed the law. I have nothing to hide," he said in a nationally televised address.