Foreign investments in Israel nearly tripled since start of BDS movement: report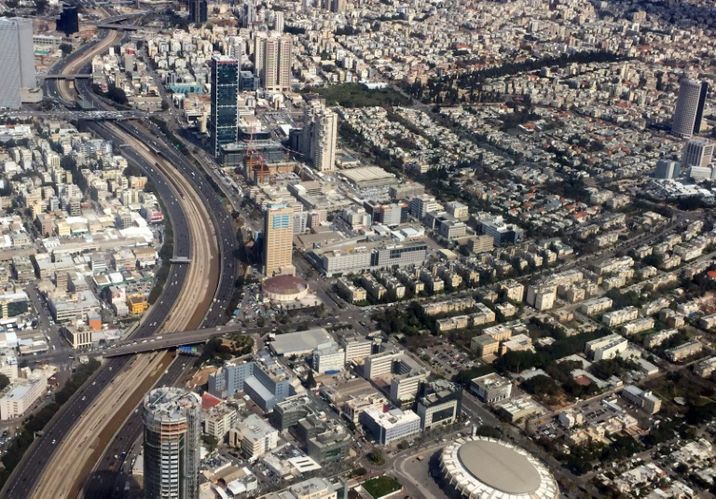 Vue de Tel Aviv depuis un avion attérissant à l'aéroport Ben Gourion, le 22 février 2015
THOMAS COEX (AFP/Archives)
Foreign investments in Israeli assets hit a record $285.12 billion in 2015
Foreign investment in Israeli assets has nearly tripled in the close to 11 years since the Boycott Sanctions and Divestment movement against Israel was founded in 2005, the financial news network Bloomberg reports.
The BDS (Boycott Divestment and Sanctions) campaign is a coalition of organizations inspired by the anti-apartheid movement who say they are using nonviolent means to promote the Palestinian struggle for independence and encourage international economic and political pressure against Israel.
According to Bloomberg, in 2015, foreign investments in Israeli assets hit a record $285.12 billion, and stakes of international shareholders in nine publicly-traded Israeli companies and banks with ties to the Palestinian territories have been growing over the last three years.
Yoel Naveh, chief economist at Israel's finance ministry told Bloomberg that "We don't have a problem with foreign investment in Israel -- on the contrary."
While there have been "some institutional investors that said they are pulling their investments," Naveh noted, he added that, "we don't need it."
Last year, non-Israeli investors contributed $3.76 billion to growing Israeli startups in 2015, said Bloomberg, while another $5.89 billion was spent to snatch them up.
Israel's industrial high-tech exports also rose to $23.7 billion, a 13 percent gain from 2014.
Israel's economy is growing faster than those of the US and European countries, with expectations of 2.8 percent growth this year compared to 1.8 percent growth in the US and EU, said Bloomberg. That combined with higher interest rates makes Israel an attractive prospect for investors.
Additionally, many investors don't necessarily agree with the goals of the BDS movement.
The BDS movement, however, says it is spreading faster than expected.
In an interview with Bloomberg, BDS co-founder Omar Barghouti said that the campaign "is working far better and spreading into the mainstream much faster than we had anticipated."
Chief economist at S.M. Tel Aviv Investments, Shlomo Maoz told Bloomberg that while the BDS may not be making a huge impact now, it could in the future.
"BDS now is not a big threat, it's a threat. But when students go to college in America, the U.K., and see anti-Israel BDS protests, and then go to be fund managers in five, seven years -- then it could be a problem," said Moaz.