Oman announces prisoner exchange between Iran, Belgium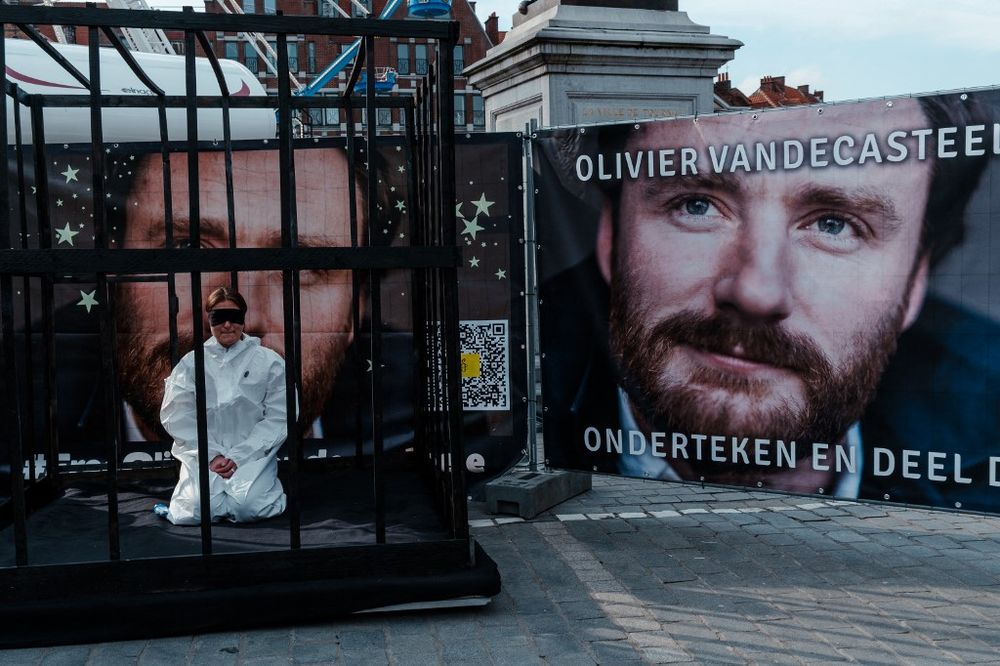 Brussels in turn announces that Iran freed jailed Belgian aid worker Olivier Vandecasteele sentenced to 40 years in prison for spying
Iran and Belgium have both sent prisoners to Oman to carry out an exchange, the Omani foreign ministry said Friday.
"The individuals who were released have been transported from Tehran and Brussels to Muscat today... in preparation for their return to their respective countries," a statement said, according to AFP.
Brussels announced that Iran has freed jailed Belgian aid worker Olivier Vandecasteele and he is on his way home, Prime Minister Alexander de Croo said Friday.
"Olivier spent 455 days in prison in Tehran in unbearable conditions. Innocent," de Croo said. "If all goes to plan, he'll be with us this evening. Free at last!"
Meanwhile, Iran's Foreign Minister Hossein Amir-Abdollahian said on Twitter that Belgium released imprisoned Iranian diplomat Assadollah Assadi and that he was traveling back to the Islamic Republic.
"Assadollah Assadi, the innocent diplomat of our country, who was illegally detained in Germany and Belgium for more than two years against international law, is now on his way back to his homeland," Amir-Abdollahian wrote, thanking Oman for its role in securing his release.
The news came exactly a month after Iran announced that a prisoner exchange with Belgium was "finalized," hinting at the release and swap of Vandecasteele - who was sentenced to 40 years in prison for "espionage" in January - and Assad, who was jailed for 20 years in 2021 over a foiled bomb plot three years prior. However, Brussels then denied the possible swap deal.
Earlier in March, Belgium's Constitutional Court upheld a prisoner exchange treaty with Tehran.
This article received 0 comments