Xi calls for establishment of Palestinian state with east Jerusalem as capital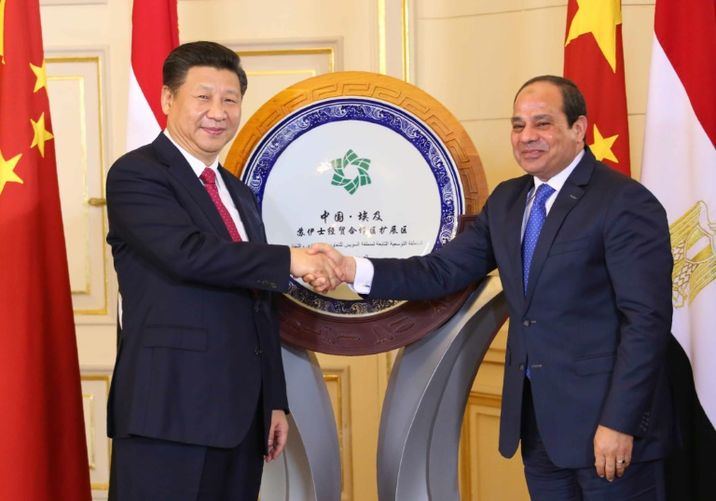 Le président chinois Abdel Fattah al-Sissi (d) et son homologue chinois Xi Jinping, le 21 janvier 2016 au Caire
Présidence égyptienne/AFP
China to give Palestinians 50 million yuan (7.6 million dollars) in aid in effort to boost Mideast clout
Chinese President Xi Jinping called for the establishment of a Palestinian state within the pre-1967 borders with east Jerusalem as it's capital on Thursday.
Xi, who is in Egypt as part of a regional tour aimed at bolstering Beijing's economic ties and clout in the Middle East, was speaking to the Cairo-based Arab League and said that the Palestinian issue "should not be marginalized."
"China supports the peace process in the Middle East [and] the establishment of a Palestinian state with its capital being east Jerusalem," he said, adding that China will give the Palestinians 50 million yuan (7.6 million dollars) in aid.
"Maintaining the legitimate interests of the Palestinian people is the responsibility of the Arab League as well as the international community," Xi said, adding that in order to solve the Israeli-Palestinian conflict, negotiations must be pushed to reach an agreement.
China has had historic strong relations with the Palestinian authority, and the PLO beforehand, and supported the Palestinian UN bid to upgrade the PA's status. 
Last November the Chinese vice premier visited Israel and the Palestinian Authority, donating $4.7 million dollars to the PA  and inaugurating a new foreign ministry building in Ramallah, funded by Beijing.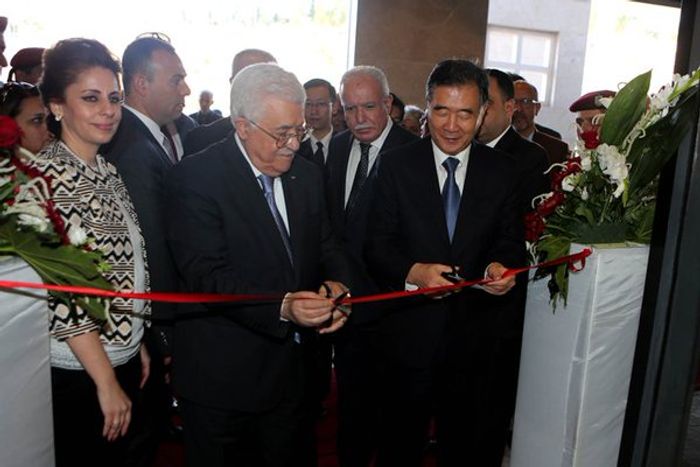 At the same time, economic relations between Jerusalem and Beijing have flourished in recent years, and significant business partnerships have emerged, most notably last year when the Chinese Brightfoods acquired the Israeli dairy giant Tnuva, accompanied by more than 1000 Israeli start up companies present in China and a rush of Chinese investors seeking to make business in Israel.
Completed deals, transactions and plans for future transactions between Jerusalem and Beijing reached close to $4 billion in 2014.
China's supportive stance of the Palestinian cause has been partially interpreted in the past by Jerusalem as an attempt to balance the closening of ties with Israel, as China also has vast economic and strategic interests in the Arab world  - being a large oil customer from the region as well as a large trade partner as well. 
In an article in Al-Ahram ahead of his visit, Xi expressed China's backing for Egypt running its affairs without outside interference.
"China supports the people of Egypt in making independent choices for the future of their own country," he wrote.
He also said China supported Egypt "playing an active role in regional and international affairs".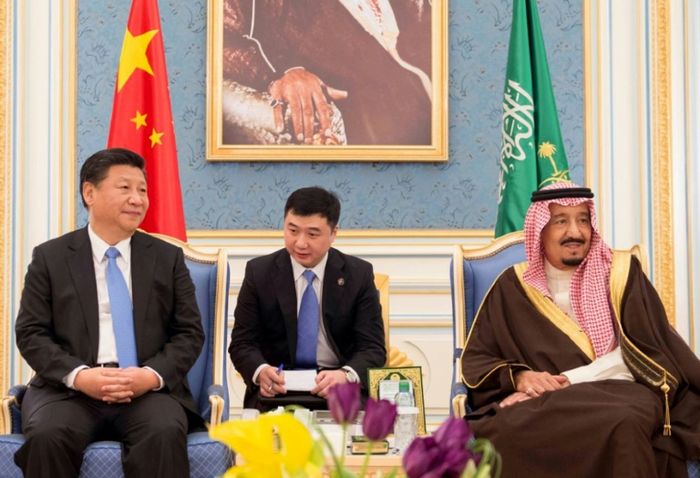 Xi's regional tour, his first to the Middle East as president, will take him next to Iran.
Beijing has long taken a backseat to other diplomatic players in the Middle East but analysts say the region is crucial to Xi's signature foreign policy initiative -- known as "One Belt One Road" -- touted as a revival of ancient Silk Road trade routes.
China, the world's second-largest economy, also relies heavily on oil and gas imported from the energy-rich Middle East.
Xi's visit to Egypt comes just ahead of the January 25 anniversary of the 2011 revolution that toppled longtime Egyptian autocrat Hosni Mubarak.
Xi was expected Friday in Iran, just days after sanctions were lifted when Tehran implemented its historic nuclear deal with world powers.
China, with the United States, Britain, France, Germany and Russia, was among the countries that reached the agreement with Iran in July to curtail its nuclear activities in exchange for ending international sanctions.
(staff with agencies)
i24NEWS's Diplomatic Correspondent Tal Shalev contributed to this report