Petition signed by Italian academics calls for Israeli university boycott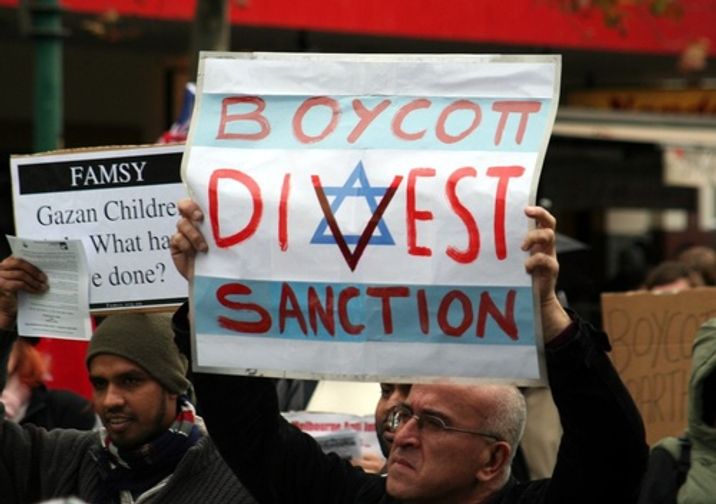 A Boycott, Divestment and Sanctions (BDS) protest against Israel in Melbourne, Australia, on June 5, 2010
Mohamed Ouda via Wikimedia Commons
Israel Institute for Technology was named as being involved in research to 'repress the Palestinian people'
A petition signed by 168 academics and researchers in Italy calls for the suspension of all agreements with Israeli universities, news site Ynet reported on Friday. The petition, signed by academics from seven institutions, singles out Israel's Institute for Technology (Technion) for particular attention, claiming that the university is involved in military research and the development of weapons used by the Israeli military to "repress the Palestinian people."
The petition continues: "We, the undersigned scholars and researchers at Italian universities are deeply troubled by the collaboration between the Israel Institute of Technology "Technion" and Italian universities.
"Israeli universities collaborate on military research and development of weapons used by the Israeli army against the Palestinian population, providing undeniable support to the military occupation and colonization of Palestine," Ynet reports.
"Technion is involved more than any other university in the Israeli military-industrial complex. The Institute carries out research in a wide range of technologies and weapons used to oppress and attack Palestinians."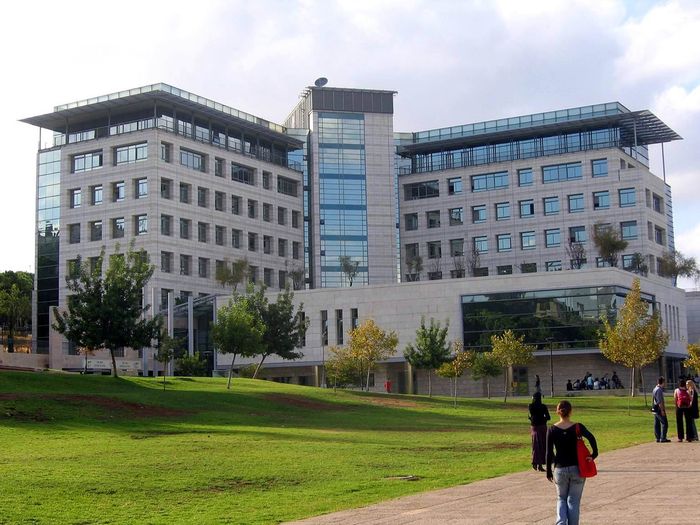 The petitioners also say that a project at the Technion contributed to the development of the  Caterpillar D9 bulldozer "used by the Israeli army to demolish Palestinian homes and the implementation of a method for detecting underground tunnels, developed specifically to maintain Israel's siege on the Gaza Strip.
"Technion develops joint research programs and collaborates with the Israeli army and the main weapons manufacturing companies in Israel, including Elbit Systems," the petition continues.
"Among the largest private weapons producers, Elbit Systems manufactures the drones used by the Israeli army to fire on civilians in Lebanon in 2006 and in Gaza in 2008-2009 and in 2014 and provides surveillance equipment for Israel's Apartheid Wall."
In December, more than 200 scholars in South African pledged their support for an academic boycott of Israel.
In November, the American Anthropological Association (AAA) passed a vote which took it a stage closer to a boycott of Israeli academic institutions.A final ballot is due to take place in the coming months.
In October, 343 academics from 72 British institutions said they would boycott contact with Israeli universities over the state's "intolerable human rights violations" towards Palestinians, but still work with Israeli colleagues on an individual basis.
Read more:
American anthropologists move step closer to Israel boycott
More than 200 South African academics join Israel boycott
Over 300 British academics pledge to uphold boycott of Israel
You need to be logged in in order to post comments. Sign up or log in
I'm not Hebrew and my English is very poor. I don't know who are these academics, but I'm really surprised (and not in a positive way) for the position they have adopted against the Israeli university. It's like they would call to don't buy the Italian (or of the another country) steel because it could be used to make the Palestinian knives used in stubbing attack of Israeli people (but I forgot that all Palestinian people are repressed or exploited). Although, university Italian professors are permissive, in fact they are letting a significantly percentage of their members without an adequate preparation level to teach, and I'm talking about something I've touched with my hands during my graduation (even though there are some extraordinary people that probably redeem the filthy ones, as well).