'Only Israeli sovereignty' keeps IS from 'setting fire to Jerusalem': Netanyahu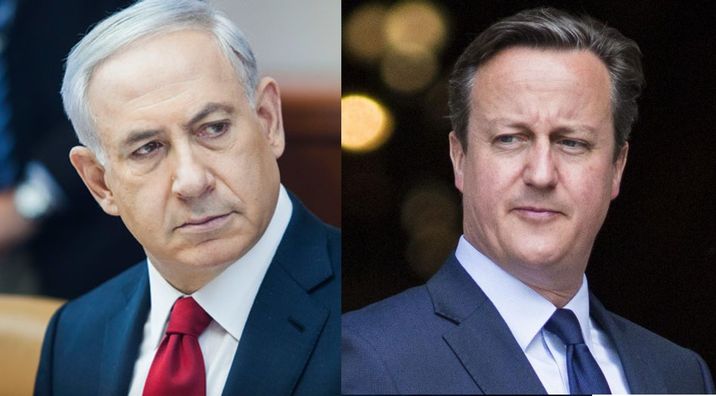 The international community has never recognized Israel's annexation of the eastern part of the city
Israeli Prime Minister Benjamin Netanyahu responded on Thursday to criticism from British Prime Minister David Cameron, saying that Israeli sovereignty in east Jerusalem guarantees the city's Arab residents infrastructure for a normal life not enjoyed by Arabs in other Middle Eastern countries.
"My friend David Cameron, who is undoubtedly a friend of Israel, probably forgot some basic facts about Jerusalem," said Netanyahu. "Only Israeli sovereignty is preventing from ISIS and Hamas from setting fire to the holy sites in the city, like they do elsewhere across the Middle East."
Speaking at Netanyahu a Likud party conference in the community of Ofakim in the south of Israel, Netanyahu noted that Israeli sovereignty guarantees Arab citizens of east Jerusalem infrastructure such as roads, clinics, and workplaces, not enjoyed by Arab citizens of other nations in the Middle East, Israel's Ha'aretz newspaper reports.
"Only Israeli sovereignty in Jerusalem guarantees the rule of law for everyone, something that doesn't exist in Iraq, Yemen, Syria, Libya or other wide parts of the Middle East, including the Palestinian Authority and also Gaza," Netanyahu said.
"Only Israeli sovereignty guarantees all that, and it's important that our friends in Europe remember this simple fact," he added.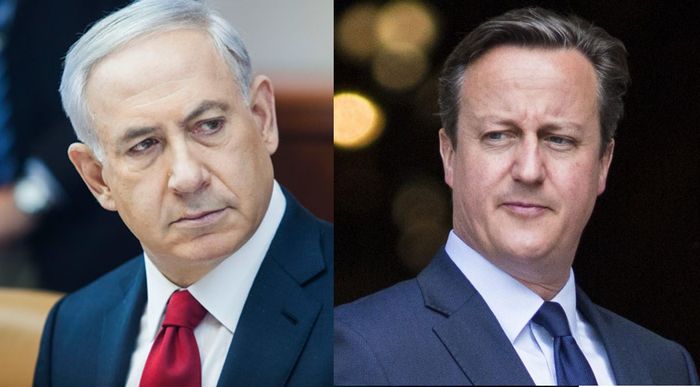 British Prime Minister David Cameron has called the construction of Israeli settlements in East Jerusalem "genuinely shocking," in comments he made during the weekly Prime Minister's Questions in parliament on Wednesday.
Although he said he was a "great friend of Israel" and maintained that Jerusalem is the capital of Israel, Cameron nonetheless had harsh words for the situation in East Jerusalem, the Times of Israel reports.
"I am well known for being a strong friend of Israel, but I have to say the first time I visited Jerusalem and had a proper tour around that wonderful city and saw what had happened with the effective encirclement of East Jerusalem, occupied East Jerusalem, it is genuinely shocking," he said.
The international community has never recognized Israel's annexation of East Jerusalem and Israeli construction in the east part of the city is a frequent source of diplomatic tension between Israel and its allies.
About 200,000 Israelis live in East Jerusalem, the Times of Israel says, mostly in neighborhoods built post-1967.
An additional 300,000 Palestinians live in East Jerusalem, which the Palestinians claim as the future capital of a state of their own.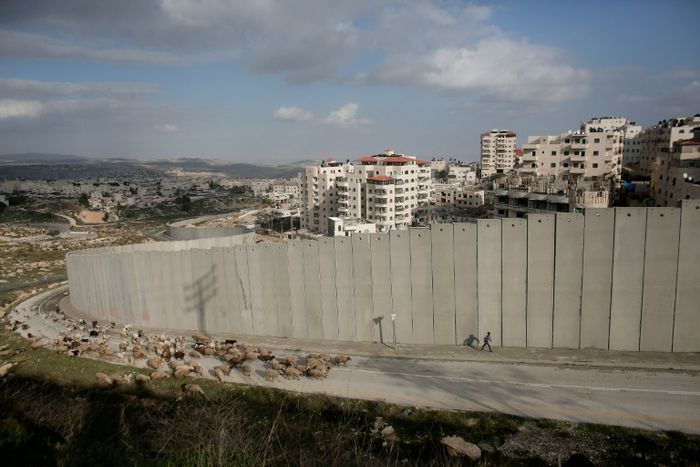 According to the Times of Israel, the trip in question is likely one he took in 2007 before becoming prime minister. The trip included a tour of several parts of Jerusalem including a route along the seam zone, which separates the West Bank from Israel proper.
Cameron said that he was maintaining his the UK government's line of supporting Israel while condemning settlement-building.
His comments came in response to a question from Bradford East Labour MP Imran Hussein, who remarked on a recent trip he had taken to the Old City, the Times of Israel says.
"Does the prime minister agree with me that illegal settlements and construction are a major roadblock that hinder peaceful negotiations," Hussein asked, "and what is this government doing to help prevent the infringement of Palestinian lives and land?"
Cameron further said in his response that what his government has "consistently done and gone on doing is saying 'Yes, we are supporters of Israel but we do not support illegal settlements, we do not want to support what is happening in East Jerusalem, and it's very important that this capital city is maintained the way it was in the past.'"
Jerusalem Nir Barkat on Thursday responded to Cameron's comments, saying that while the UK is a good friend of Israel and Jerusalem, "Cameron is mistaken because he doesn't know the facts and reality on the ground," Walla reports.
"What is he shocked by?" Barkat added. "The advanced schools that we're building, the new roads we're laying down?
"Residents in the east of the city have it much better than those in countries surrounding them," Barkat said.