Israel to provide Azerbaijan with more drones, Israeli politician claims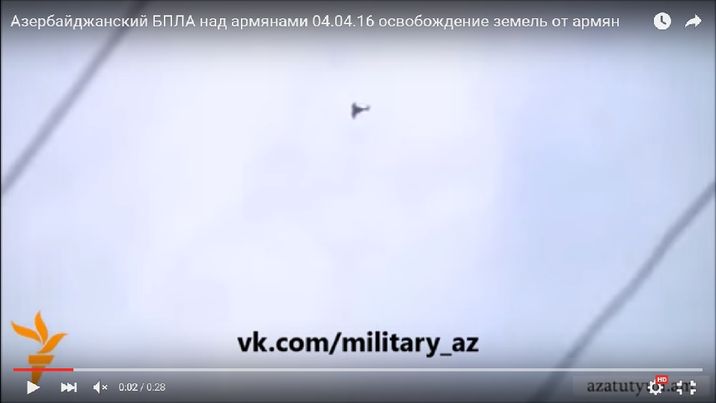 An alleged Israeli-produced drone flying over the disputed Nagorno-Karabakh territory
Youtube screen grab
Meretz head Zehava Galon claims there is a 'serious fear that laws of war were violated with Israeli weapons'
Israel is apparently set to send more drones to Azerbaijan in the next few days, Meretz head Zehava Galon has claimed in a letter of protest sent to Defense Minister Moshe Ya'alon.
The letter, Haaretz reports, requests that Ya'alon halt the delivery of the drones to the Azeri army until Israel receives assurances that they will not be used against the Armenian military.
"As you know, Armenia and Azerbaijan are both friendly to Israel, and it is inconceivable that Israeli weapons be used in a war between the two countries over the Nagorno-Karabakh region," Galon wrote.
Fighting broke out in the disputed Nagorno-Karabakh 10 days ago. Although the territory is internationally recognized as belonging to Azerbaijan, most of its population is Armenian and in favor of unification with Armenia.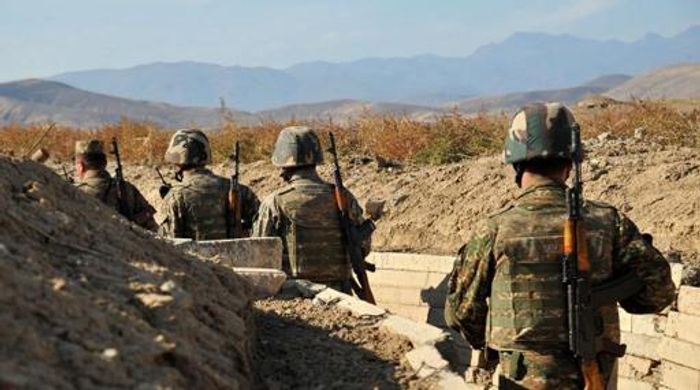 A video purportedly showing an Israel-made Herop suicide drone flying over Nagorno-Karabakh was released last week. The drone captured in the video hit a bus carrying "Armenian volunteers," killing seven, according to Artsrun Hovhannisyan, a spokesman for Armenia's Defense Ministry.
The Armenian ambassador in Cairo, who doubles up as ambassador to Israel, traveled to Jerusalem to remonstrate with Israel over the incident, Haaretz reported on Sunday.
The Harop drone, manufactured by Israeli Airspace Industries, takes its unofficial "suicide monitor" from its mode of operation. Unlike a "regular" offensive drone such as a Hermes or a Predator which launches a missile, the Harop itself rams into its target and blows up.
"Israel is a major arms supplier to Azerbaijan, and the states signed deals worth some $5 billion in recent years according to reports," Galon's letter continued.
"There is a serious fear that laws of war were violated with Israeli weapons. I ask that you order the halting of additional drone supplies to Azerbaijan until a commitment is obtained not to use them in battles in Nagorno-Karabakh."
Nonetheless, the deputy minister of defense in Armenia, David Tonoyan, told Radio Liberty that Armenia was offered the same drones by Israel but declined, according to Haaretz, saying they had no need for them.
According to the Azeri military, 12 of its own soldiers and over 100 Armenian soldiers have been killed in the latest round of fighting between the two sides.