PHOTO BLOG: Smoke fills Israel's skies as more than 75,000 evacuated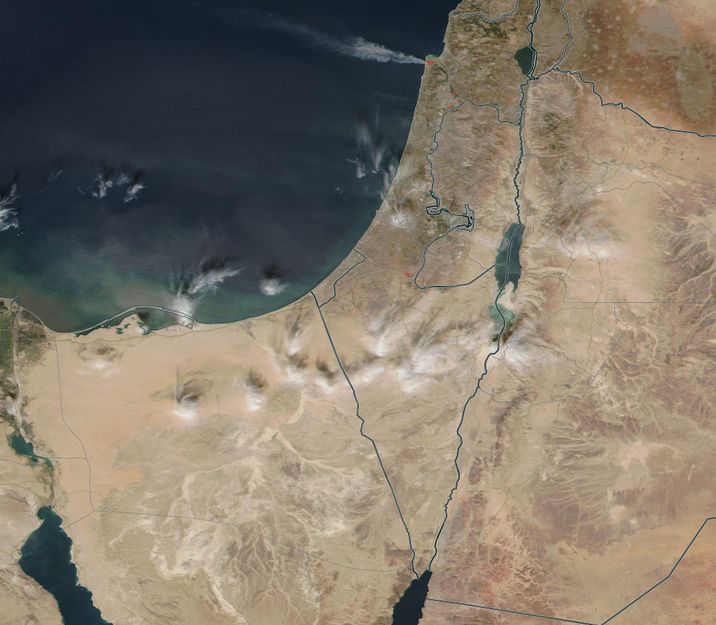 NASA satellite images shows smoke from numerous fires burning around Israel. Red dots indicate locations of fires.
Courtesy of NASA
Seven countries have sent aircraft to fight fires and Palestinian Authority says ready to help if asked
Scores of fires have erupted across Israel since late Monday night, forcing more than 75,000 people to evacuate their homes. 
Fire and Rescue Commission Spokesperson Yoram Levy told i24news that there have been 1,000 documented fire incidents in the country over the past three days and crews are currently battling around 50 serious blazes.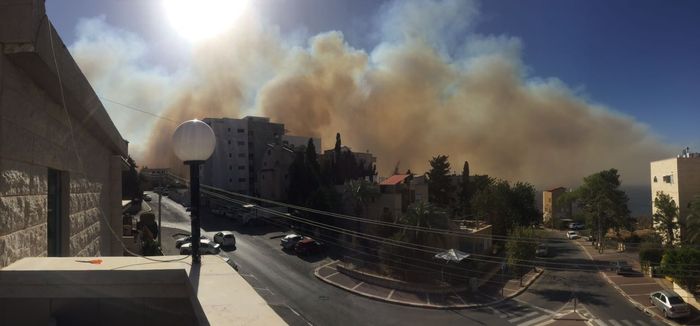 The largest concentration of fires is located in the north of the country, in and around the coastal city of Haifa. With others spreading outside of Jerusalem, in central Israel and in the south.
 At least 60,000 people were evacuated from Haifa alone. More than 130 people have been treated from the eight Haifa areas fires, mostly for smoke inhalation and shock. Facebook has activated its safety check feature for Haifa residents. 
Police have said that units are patrolling evacuated neighborhoods to prevent looting of evacuated homes. Haifa University and the Technion have cancelled classes for Friday as the fire spreads through the hills and mountains around the city.
Haifa's Fliman Geriatric Hospital began evacuating patients to Rambam Hospital as a fire encroached on its facilities. The hospital spokesperson told i24news that fire is under control and evacuations are being done as a precaution.
Smoke clouds could be seen billowing all over the country as they creep towards communities and major highways.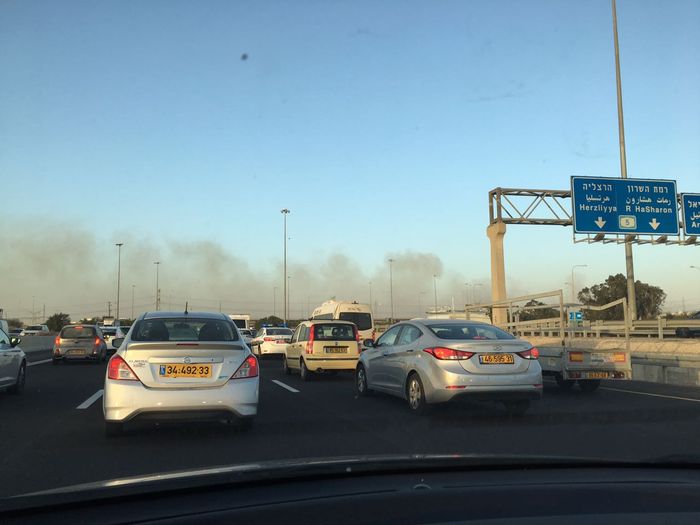 Six countries - Turkey, Greece, Cyprus, Croatia, France, Italy and Russia have sent a total of 14 planes to help battle the blazes, with Turkey possibly sending another.
The Foreign Ministry contacted the American Evergreen company which operates the Supertanker brought to Israel to fight the 2010 Carmel fire. The Supertanker is expected to arrive in 28 hours (late Friday). The estimated cost of operating the Supertanker is 1.5 million NIS ($387,000) per day.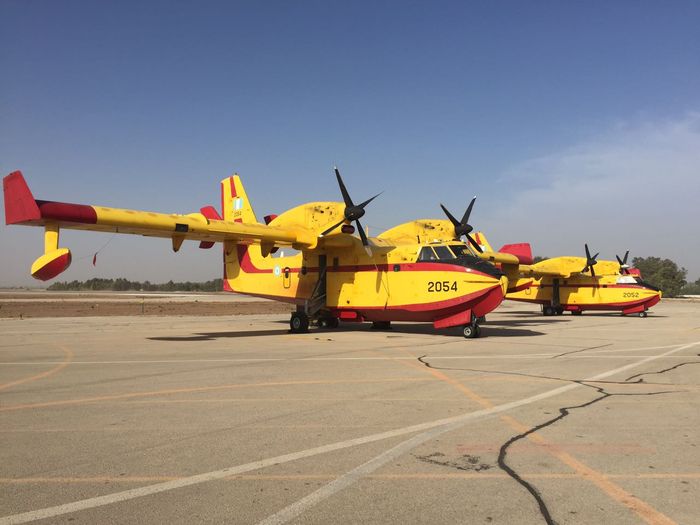 Israeli Prime Minister Benjamin Netanyahu thanked the countries that have sent assistance and said that additional options are are being explored with the UK, Spain, and Portugal.
"In front of the elements nations join hands," said the Prime Minister. "So we have and help us.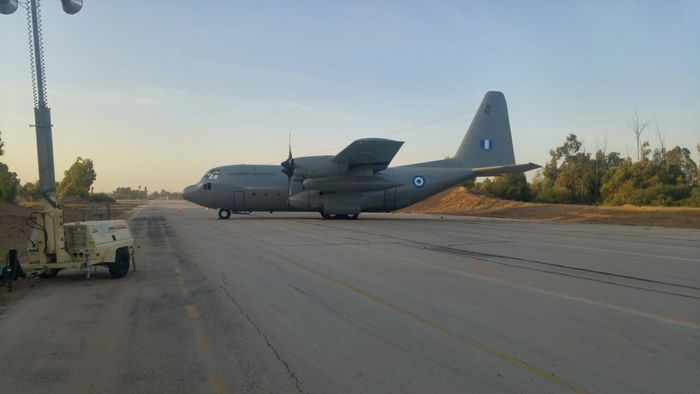 The Palestinian Authority has said that the Palestinian Civil Defense is ready to send crews to assist at Israel's request.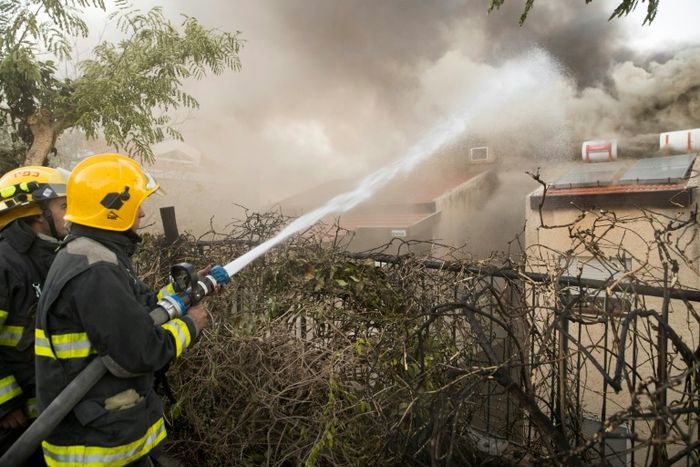 The current fire epidemic is the largest to hit Israel since the Carmel disaster. The Carmel disaster in 2010 was the deadliest fire in Israeli history claiming 44 lives. It started on Mount Carmel, located just south of Haifa, burnt 50 square kilometers (12,000 acres) and destroyed 74 buildings.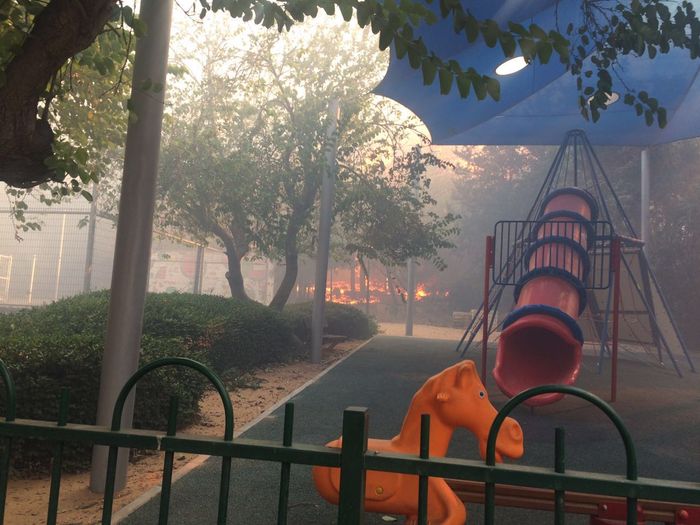 At least half of the fires are being investigated as arson, with other thought to because by human negligence.
The Shin Bet security service has confirmed that it is investigating the fires but emphasized that no conclusions can be drawn at this time.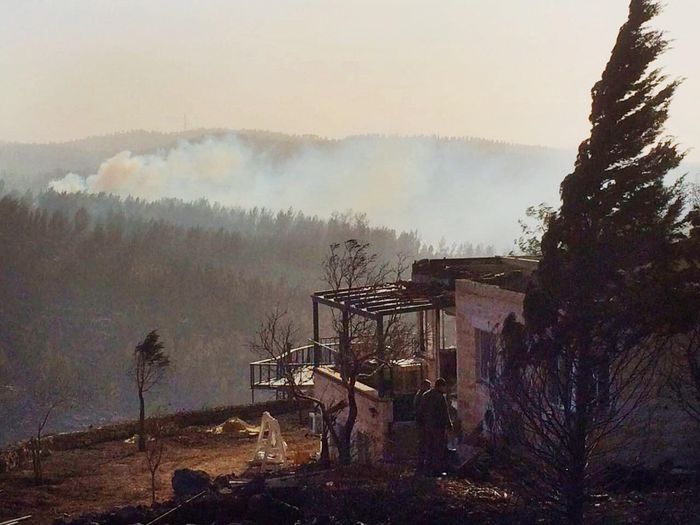 Netanyahu said that "every arson is a terror attack," and Public Security Minister Gilad Erdan echoed this sentiment, saying that Israel must prepare itself for a new kind of terrorism through arson.
Police Spokesperson Micky Rosenfeld says a number of people are being questioned in connection with the fires.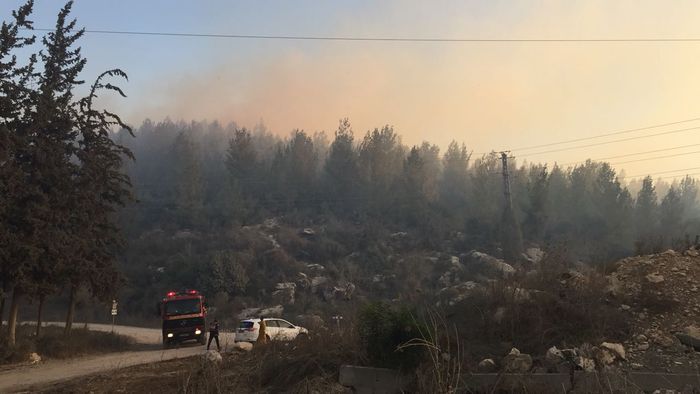 Chairman of the Joint Arab List Ayman Odeh urged unity in face of the catastrophe.
"This is not a story about Arabs and Jews," he told Israel's Channel 2. "Whoever did this is the enemy of us all. We are in this together.
Mayor of southern, Bedouin-majority city of Rahat says the town will welcome evacuees from Haifa who need shelter.