At least 13 dead in blasts near Istanbul stadium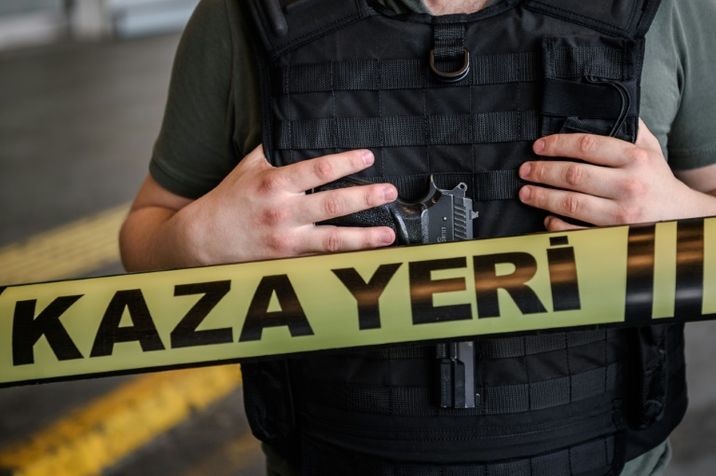 Nearly 20 police officers are wounded in Istanbul car bomb
OZAN KOSE (AFP/File)
Authorities say bomb appeared to target bus carrying riot police
At least 13 people were killed in Istanbul on Saturday night when two bombs exploded in the heart of Istanbul, authorities said.
One bomb, apparently targeting police, exploded outside the stadium of Istanbul football club Besikstas following its match against Bursaspor. Interior Minister Suleyman Soylu said soon after the blasts that the wounded were police officers. 
Soylu said there had been two bombs: one outside the stadium and another near Maçka Park. One of them was a suicide bombing, he said. 
Shocking #Turkey blast footage: Students play guitar as blast rips through air pic.twitter.com/zpodIJSFKo

— Michelle Divon (@DivonMichelle) December 10, 2016
Turkey has experienced a bloody year of militant attacks in its two biggest cities that have left dozens dead and put the country on high alert.
Kurdish militants have twice struck in Ankara, while suspected Islamic State group suicide bombers have hit Istanbul on three occasions.
In June, 47 people were killed in a triple suicide bombing and gun attack at Istanbul's Ataturk airport, with authorities pointing the finger at IS.
Another 57 people, 34 of them children, were killed in August in a suicide attack by an IS-linked bomber at a Kurdish wedding in the southeastern city of Gaziantep.
The country is also still reeling from a failed July 15 coup blamed on the US-based Islamic preacher Fethullah Gulen that has been followed by a relentless purge of his alleged supporters from state institutions.