Missile tests show 'qualitative' improvement in N.Korea capabilities: US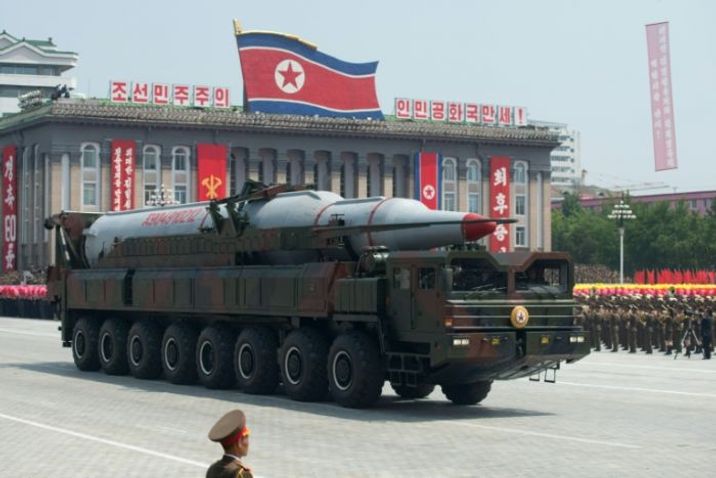 A military parade in North Korea showing off nuclear weapons
AFP
Excercising 'sustained, comprehensive pressure on North Korea' is vitally important to stop programs
North Korea has demonstrated a "qualitative" improvement in its nuclear and missile capabilities following an unprecedented level of tests last year, the United States said on Thursday.
US Deputy Secretary of State Antony Blinken told a joint news conference after a meeting with his Japanese and South Korean counterparts that Pyongyang had carried out 24 missile tests as well as two nuclear tests in the past year, and learned from each one.
"Even a so-called failure is progress because ... they apply what they have learned to their technology and to the next test. And in our assessment, we have a qualitative improvement in their capabilities in the past year as a result of this unprecedented level of activity," he said.
"With every passing day the threat does get more acute," Blinken said, referring to comments by North Korea's leader, Kim Jong Un, on Sunday that his country was close to test-launching an intercontinental ballistic missile (ICBM) of a kind that could someday hit the United States.
Blinken said it was vital for the United States, Japan, South Korea and other countries to boost cooperation to defend against the threat.
"At the same time, it's absolutely vitally important that we exercise sustained, comprehensive pressure on North Korea to get it to stop these programs, to come back to the negotiating table, and to engage in good faith on denuclearization," Blinken said, referring to international sanctions.
Thousands of North Koreans meanwhile rallied in Pyongyang, chanting communist slogans and vowing support for leader Kim Jong-Un, who in his New Year's message announced plans to test-fire a ballistic missile capable of reaching the US mainland.
Clad in thick winter coats and pumping their fists in the air, those assembled in Kim Il-Sung square chanted "long live comrade Kim Jong-Un" and held banners proclaiming "let us accelerate the victorious advance of socialism!"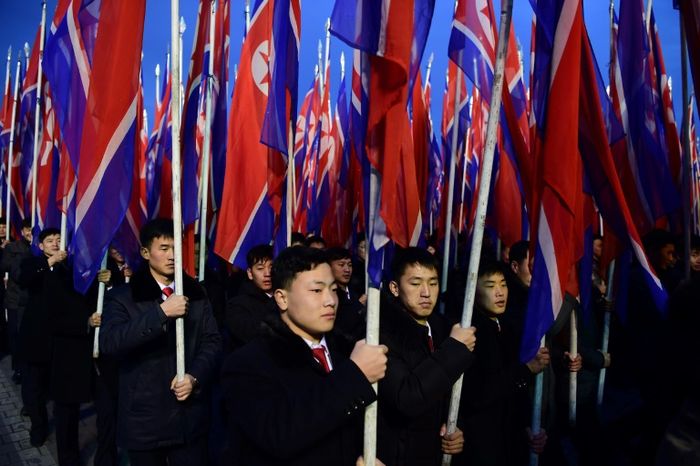 Kim marked the New Year with a 30-minute televised speech that largely focused on the country's rise as a nuclear power, announcing that it was in the "final stages" of developing an intercontinental ballistic missile of the kind that could threaten US soil.
"The people should regard Kim Jong-Un's New Year address as a motto of life and struggle," state media KCNA quoted a party official at the rally as saying.
Kim's New Year address drew swift response from US president-elect Donald Trump, who took to Twitter vowing to halt Pyongyang in its tracks, declaring in a tweet that "It won't happen!"
Experts say preventing such a test is far easier said than done, and Trump gave no indication what new steps he might take to roll back North Korea's weapons programs after he takes office on Jan. 20, something successive US administrations, both Democratic and Republican, have failed to do.
Former US officials and other experts say the US would have only two options to curb North Korea's fast-expanding nuclear and missile programs - negotiate or take military action.
In 2016, North Korea conducted two nuclear tests and numerous missile launches in its quest to develop a nuclear weapons system capable of hitting the US mainland, prompting Washington to reinforce its antimissile defenses in the region.
But analysts are divided over how close Pyongyang is to realising its full nuclear ambitions, especially since it has never successfully test-fired an intercontinental ballistic missile.
Kim also admitted to his "shortcomings" as a leader in his New Year's speech and pledged "devoted efforts" to make North Korea prosperous again.
Thae Yong-Ho, North Korea's former deputy ambassador to Britain who defected to the South in August, has referred to growing public discontent about the leadership, saying ordinary North Koreans have had to learn ways to survive on their own rather than relying on the party.
(staff with agencies)