Israeli security forces uncover terror cell planning attacks in the West Bank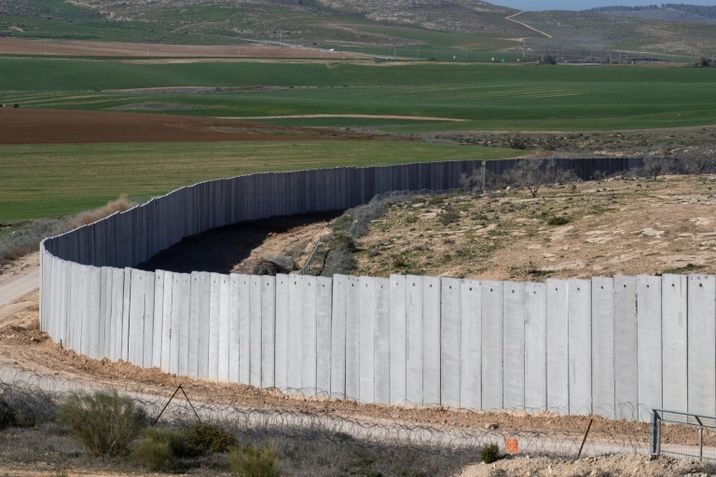 The Israeli separation wall dividing Israel from the West Bank
Jack Guez (AFP/File)
Cell affiliated with the al-Aqsa brigades, the militant wing of Fatah, nabbed for plotting attacks
Israel's Shin Bet domestic security service and the Israeli Defense Forces uncovered a terrorist cell affiliated with the al-Aqsa brigades, the militant branch of the Fatah organization, that planned to carry out attacks near the village of al-Ram, close to Route 60, just outside of Jerusalem, the Shin Bet cleared for publication Wednesday.
The investigation by the Israeli Shin Bet found that two of the apprehended militants were responsible for several terror attacks including throwing Molotov cocktails and stones at security officials. The militants were allegedly planning to fire at Israeli security officials. 
The Shin Bet also stated that militants associated with the Jihadist group Hamas were apprehended from the al-Aruv refugee camp in Hebron. The investigation revealed that the Hamas terror cell was planning attacks near Route 60.
The results of the investigation conducted by the Shin Bet have been submitted to a military court for further proceedings.