Israeli soldier killed, second injured in suspected West Bank car ramming attack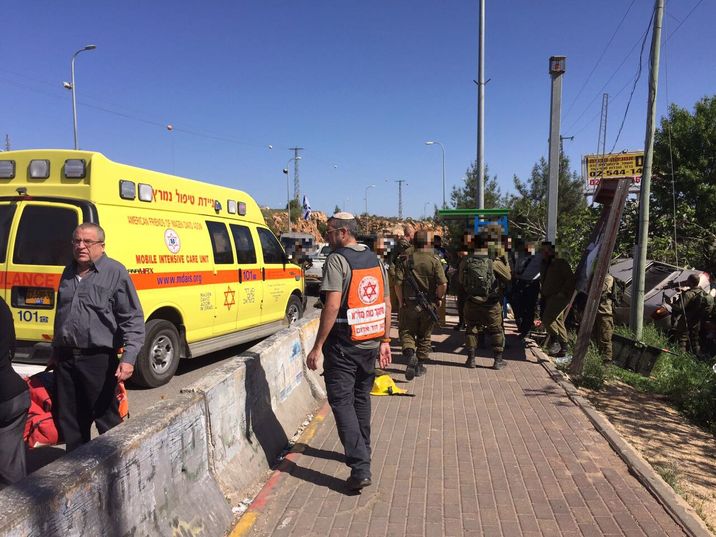 The scene of a suspected car ramming attack near Ofra in the West Bank on April 6, 2017
Hatzalah
Driver was shot and arrested
An Israeli soldier was killed and a second was injured in a suspected car ramming attack at the Ofra Junction in the West Bank Thursday.
Paramedics with Magen David Adom said that they arrived to treat one person in serious condition and a second who was lightly injured.
A short time later MDA said that the seriously injured Israeli had died from their injuries. He was later identified as 20-year-old soldier Sgt. Elhai Teharlev from the settlement of Talmon.
The driver of the vehicle was shot and arrested. He was named by the Palestinian news agency WAFA  as Malek Hamed, 22, from the nearby West Bank town of Silwad.
According to the Israeli daily Ha'aretz, the vehicle had a Palestinian license plate.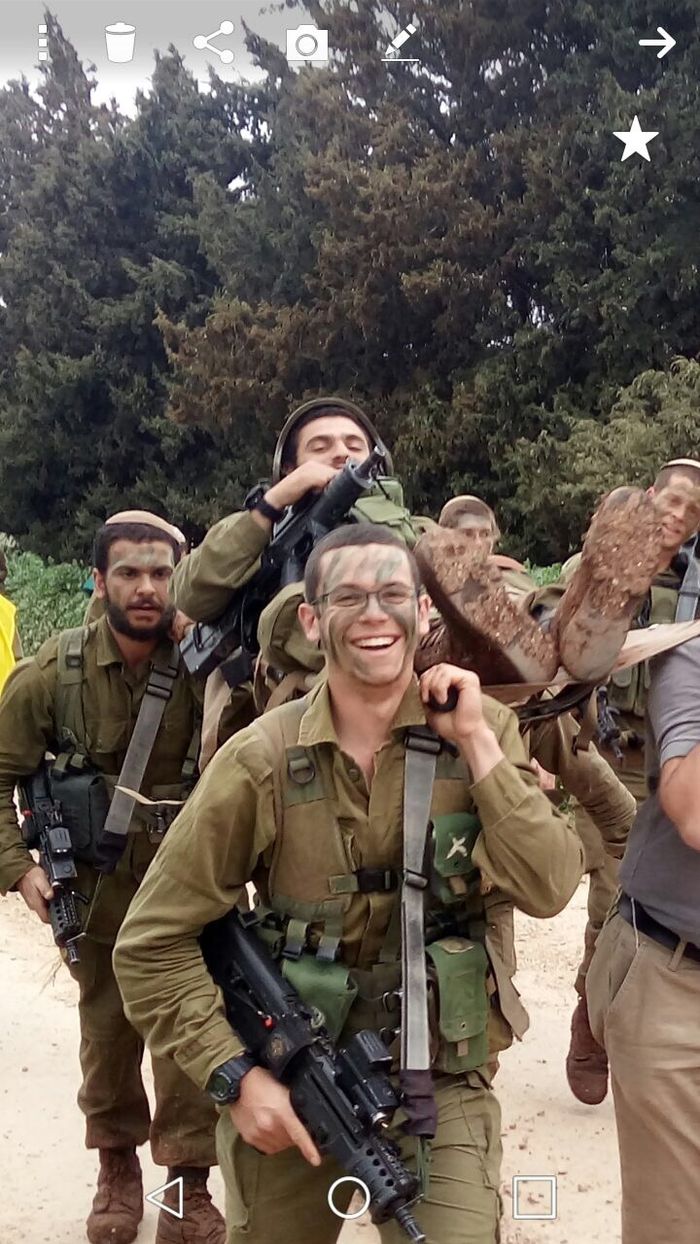 Images from the scene showed a silver sedan lodged in a group of bushes in a ditch to the side of the road.
Nachum Bienenfeld, a volunteer EMT with United Hatzalah noted that "security poles that had been set up near the bus stop due to a previous attack prevented injury to other civilians who were standing at the bus stop."
The car ramming is the first fatal attack on Israelis since January 8, when a Palestinian killed four soldiers in a Jerusalem truck-ramming attack.
Hamas and the Islamic Jihad were quick to praise the attack.
"We praise the car-ramming operation and expect more of them," said Islamic Jihad spokeman Daoud Shihab. "They won't stop."
Hamas spokesman Hazem Qassim said that "Once again, the Jerusalem Intifada proves that it isn't a passing event, but rather a Palestinian decision to continue the struggle until freedom from occupation."
"There is no safety for the occupation army or settlers as long as they deny our rights, occupy our land, and attack our people and its holy sites," Qassim added.