White House confirms Trump to host Abbas on May 3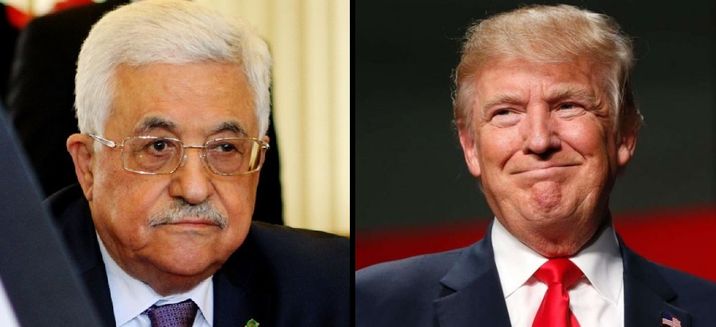 Le président de l'Autorité palestinienne Mahmoud Abbas / Le président américain Donald Trump
AFP
Meeting would be first between the pair, who have discussed Israeli-Palestinian peace discussions
US President Donald Trump will host Palestinian leader Mahmoud Abbas at the White House May 3 for talks on efforts to revive the Middle East peace process, the White House confirmed Wednesday.
"They will use the visit to reaffirm the commitment of both the United States and Palestinian leadership to pursuing and ultimately concluding a conflict-ending settlement between the Palestinians and Israel," White House press secretary Sean Spicer said.
The meeting would be Trump's first with Abbas, and follows a series of US contacts with the Palestinian leader.
Trump and Abbas held a telephone conversation, their first official contact, in March during which the US president invited Abbas to visit the White House "soon", without specifying a date.
During the phone call, Abbas told Trump that reaching a peace deal with Israel was a "strategic choice" for the Palestinian people. Trump, according to a White House press release, "emphasized his personal belief that peace is possible" and "underscored that such a peace agreement must be negotiated directly between the two parties."
Abbas, who met in Ramallah recently with CIA chief Mike Pompeo and Trump's special representative Jason Greenblatt, has said Trump is "seriously considering a solution to the Palestinian issue."
The US president held talks last week in Washington with Egypt's President Abdel Fattah al-Sisi and Jordan's King Abdullah.
Shortly after taking office, Trump alarmed Palestinians by calling into question his administration's support for a two-state solution, a bedrock of US policy.
He later warned Israel against "unrestrained" building of settler homes in the West Bank.
You need to be logged in in order to post comments. Sign up or log in
Will Trump be fooled? For how long?