Ruling Palestinian party garners poor showing in West Bank elections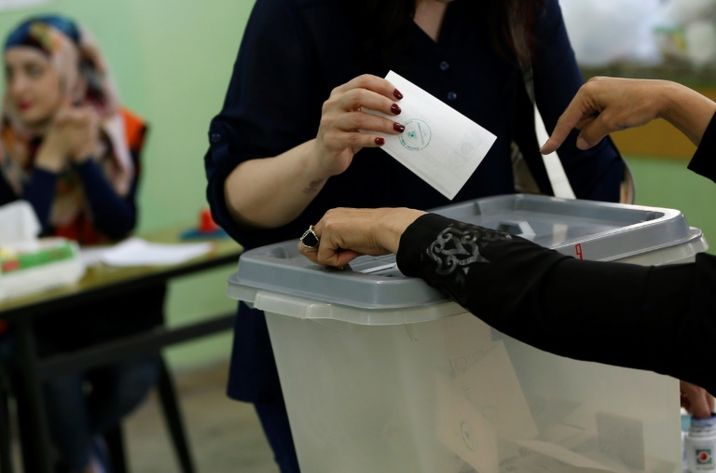 Une Palestinienne vote aux élections municipales à Ramallah, le 13 may 2017
ABBAS MOMANI (AFP)
Despite rival Hamas boycotting the polls, ruling Fatah barely won some town councils
Palestinian President Mahmoud Abbas' ruling Fatah party fared poorly in the West Bank municipal elections on Saturday.
In some towns, Fatah barely garnered a majority of council seats, despite a boycott from its main political rivals, Hamas, Islamic Jihad and the Popular Front for the Liberation of Palestine.
Saturday's municipal election offered Palestinians the chance to cast ballots after more than a decade without presidential or parliamentary votes. Abbas has been in power for more than 12 years despite being elected to what was supposed to be a four-year term.
Abbas' secularist party, which diplomatically recognizes Israel, ran virtually unopposed in the elections. Still, lackluster results could portend signs of discontent and unpopularity for the ruling faction.
In Hebron, the West Bank's largest city and long considered more Hamas-friendly territory, Fatah won just seven of 15 council seats despite the Hamas boycott, the Associated Press reported.
"The result wasn't great for us," the head of Fatah's list in Hebron, Tayseer Abu Sneineh, said to AP.
In just two cities, Jenin and Jericho, did Fatah win an outright victory without support from other participating factions. In several towns, Fatah couldn't even get enough candidates to run on a list, instead relying on local Fatah officials to run as independents.
In Nablus, the main Palestinian commercial center, Fatah won only 11 of 15 seats after a last minute alliance with Islamist parties. Turnout in Nablus was a paltry 21 percent.
Overall voter turnout stood at 53 percent.
The Palestinian Central Elections Commission is currently talking to Hamas about holding municipal elections in the Gaza Strip, AP reported.
Fatah administers the West Bank while Hamas governs Gaza. Both territories remain under partial Israeli military control.