Top Palestinian official makes large donation to Israel's Rambam Medical Center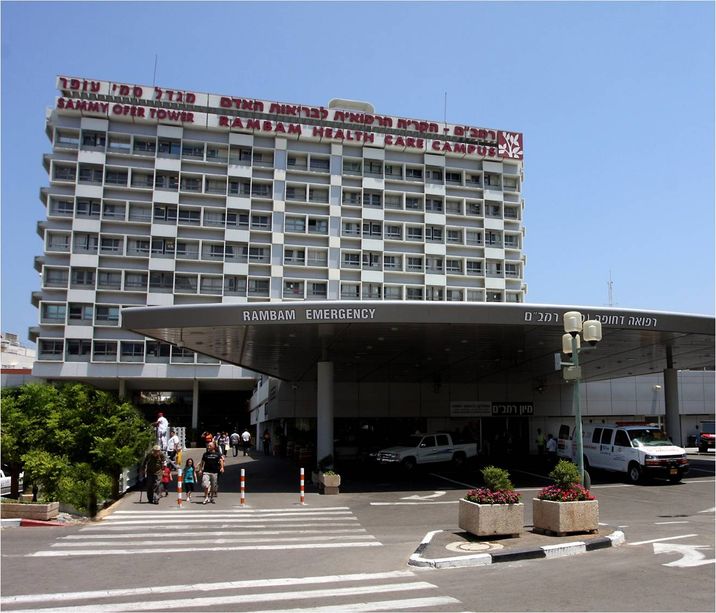 Entrée du centre médical Rambam de Haïfa, le 30 janvier 2011
Wikipédia
A senior official, who decided to remain anonymous, received cancer treatment at the Haifa hospital
A top Palestinian Authority official has donated tens of thousands of shekels to the Rambam Medical Center in Israel's northern city of Haifa, according to a press release published by the hospital on Sunday.
The official, who has chosen to remain anonymous, was treated for cancer at the hospital several months ago and, during his time there, he met several sick children, Arabs and Jews, being treated for various illnesses. The donor was inspired to make a gracious contribution that will be used to improve conditions for sick children being treated at the hospital.
Recently, the donor returned to Rambam Medical Center to meet with the head of the oncology department and the head of public relations. In a small and modest ceremony he presented the department with tens of thousands of shekels in order to build a special recovery room for sick children who have undergone major surgery and cancer treatment.
"When I came to Rambam I saw a medical staff that treats Palestinian children, Israelis, Syrians and children from other countries that are receiving treatment there and need all the help they can get," the donor said. "I have decided to make this donation as an act of humanity and a sign of solidarity."
"Both Israeli society and Palestinian society suffer from the damage done by violence and I'm trying to aim for a situation where we can all contribute to peace and to health," he added. "Where we can treat sick kids, save lives, and share knowledge in order to train Palestinian doctors at Rambam, to improve the medical care system and ability to treat Palestinians in Gaza and to encourage more Palestinians to contribute to the health and wellness between the two peoples."
You need to be logged in in order to post comments. Sign up or log in
Just fair to pay for the expensive cancer treatment he received.