US Senate approves new sanctions on Russia, Iran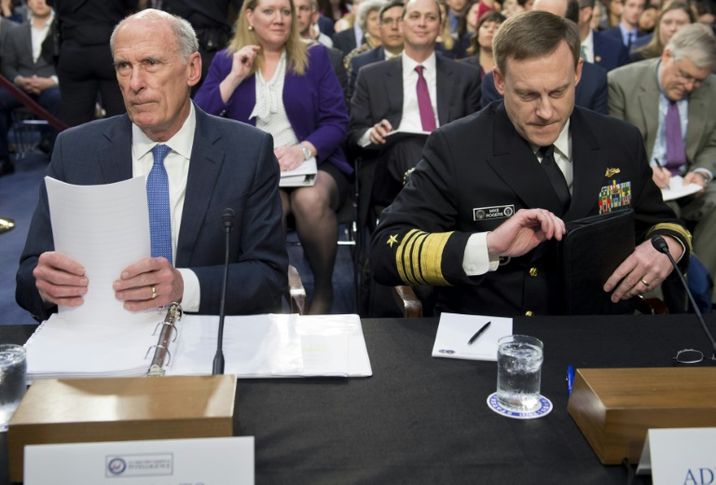 Coats (L) testify before the Senate Intelligence Committee on the probes into Russia meddling in the US election
SAUL LOEB (AFP)
Sanctions were approved by Democrats and Republicans alike after US intel confirms Russia meddling
The US Senate on Thursday overwhelmingly passed tough sanctions on Iran and Russia, sending the House of Representatives a bill that would prevent President Donald Trump from unilaterally easing penalties against Moscow.
The measure, which passed with broad bipartisan support on a vote of 98-2, seeks make Tehran pay a price for its "continued support of terrorism."
It also notably aims to punish Russia's Vladimir Putin for meddling in last year's US election, and to make it tougher for the White House to roll back sanctions.
The bill, which must still win definitive approval from the House of Representatives, would make congressional approval necessary if Trump seeks to suspend or ease sanctions imposed on Russia over its apparent cyberattacks during the 2016 US election campaign.
"Not only did we pass a new round of tough sanctions for Russia's meddling in our election, we codified existing sanctions into law, making them harder to lift, and we moved to make Congress -- not the President -- the final arbiter of sanctions relief when necessary," top Senate Democrat Chuck Schumer said before the vote.
"Any idea of the president's that he can lift sanctions on his own for whatever reason are dashed by this legislation."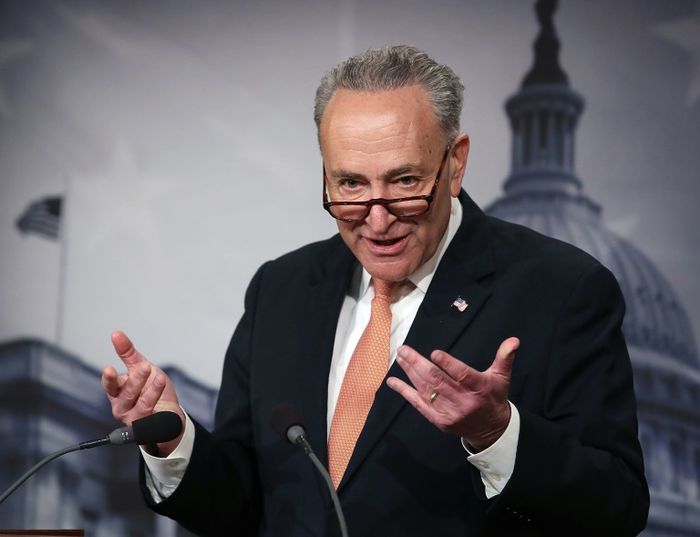 The bill as originally introduced was exclusively about slapping new sanctions on Iran. But lawmakers attached a bipartisan amendment on Russia to it early this week.
The legislation would impose new sanctions against "corrupt Russian actors," "those involved in serious human rights abuses", Russians providing arms to Syrian President Bashar al-Assad's regime or those engaged in cyberattacks on behalf of the government.
It would also give sanctions imposed by then president Barack Obama via an executive order the full force of law. Those sanctions target the Russian energy industry in particular.
Russia's interventions in Ukraine and Crimea and its support of Assad in the Syrian war are the other stated reasons for the sanctions, aside from the hacking that US intelligence agencies say Russia engaged in aggressively with the alleged aim of helping Trump beat Hillary Clinton last November.
"This is a very, very strong piece of legislation," Senate Foreign Relations Committee chairman Bob Corker said on the Senate floor.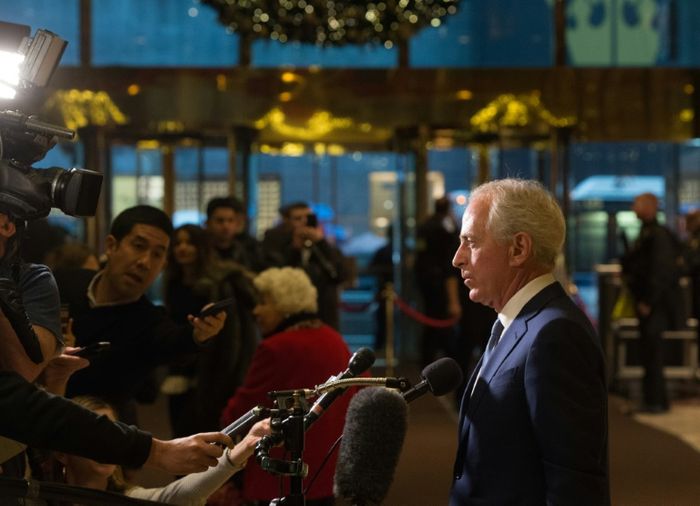 Corker, too, sounded pleased that the bill effectively ties a president's hands when it comes to unwinding certain sanctions on Russia.
"Today the United States Senate is asserting its responsibilities" regarding foreign policy, he added.
The new Iran restrictions, which impose mandatory sanctions on people involved with the Islamic republic's ballistic missile program and those that transact with them.
It also applies terrorism-related sanctions to the Islamic Revolutionary Guard Corps, and re-enforces aspects of the arms embargo on Iran.
Senate Republican Lindsey Graham said the sanctions send a strong signal that "business as usual with Iran is over."
The bill now heads to the House, where its fate is less certain. 
The White House has yet to announce its position on the legislation, and whether it approves of a process of congressional review that would essentially restrict the president's actions with regard to Putin's government.