EXCLUSIVE: Israel's first envoy to India reflects on 25 years of blossoming ties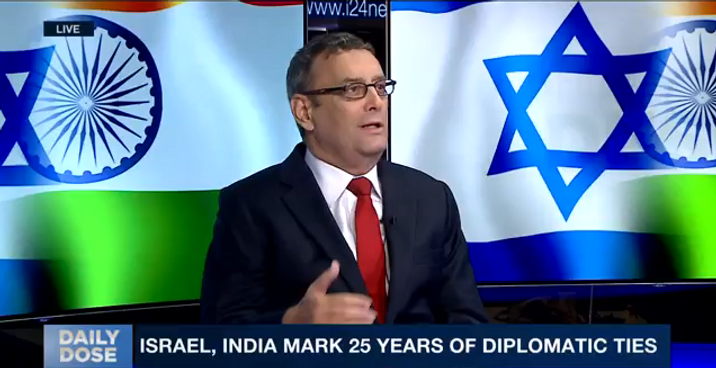 Giora Becher, Israel's first Charge D'Affaires in India, speaks to i24NEWS on July 4, 2017
i24NEWS
Giora Becher says cooperation on water and agriculture likely to have significant impact in India
Narendra Modi is set to become the first Indian Prime Minister to visit Israel when he arrives on Tuesday for a historic three-day visit that marks the pinnacle of two decades of increasingly strengthening ties between the two nations.
Israel and India on June 21 celebrated 25 years since the establishment of bilateral diplomatic relations, and Giora Becher, the Jewish State's first-ever Charge D'Affaires in India, tells i24NEWS that ties between the two countries have changed dramatically since then.
"I remember when I came to India in 1989 we had only low-level consular relations with India. I was not allowed even to meet with Indian officials in New Dheli," Becher recalls. "When I left, after we established diplomatic relations with India everything was open for us."
Becher said that relationship between Israel and India has since 1992, when the two countries first announced official ties, blossomed in almost every sphere.
"It took some time, of course. But it's only [been] a natural development of relations and the relations are really multi-faceted. It's not only strategic, it's economic, it's social, it's cultural, everything," Becher says.
The two countries' burgeoning relationship has seen important developments in joint cooperation on defense, water, and agriculture technologies.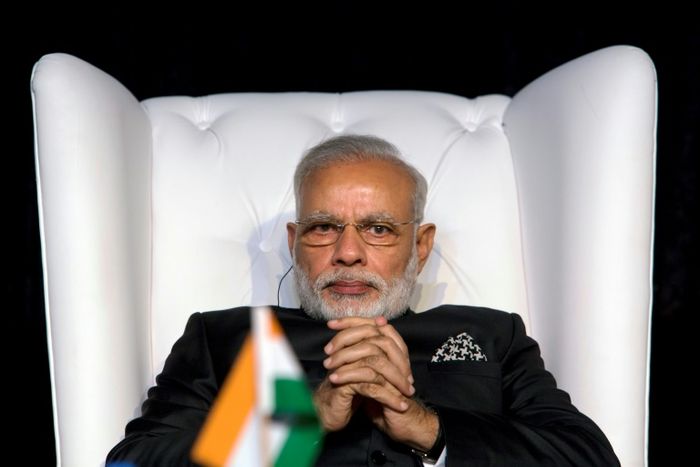 India, the world's biggest importer of defense equipment, has been investing billions of dollars upgrading its Soviet-era military equipment to maintain its edge in longstanding tensions with neighboring China and Pakistan. And Israel has become one of its main suppliers.
While Modi is expected to ink a $2 billion deal with Israel Aerospace Industries, the largest-ever contract for the Israeli defense firm, Becher says it is cooperation on water and agriculture projects that are likely to have the most significant impact.
"I think [Modi] is very much interested in the innovation industry in Israel, and especially in the agriculture field, and in water management, apart from other issues like high-tech and defense relations," Becher says.
"I think that remembering that more than 50 percent of the Indian economy is based on agriculture is the key issue," he adds.
While there is no doubt that the visit carries with it huge economic potential for both countries, Becher says it is unlikely that Israel will find in India a new ally in international forums or with regards to its policies towards the Palestinians.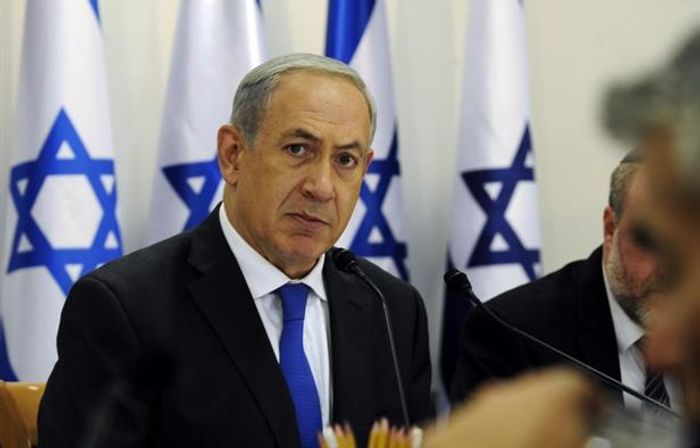 India has traditionally voiced support for Palestinian statehood, initially shunning full diplomatic ties with Israel over the conflict. Modi is not scheduled to travel to Ramallah to meet with Palestinian leaders during his three-day stay, but did host Palestinian Authority President Mahmoud Abbas in New Delhi in May.
"I think it's more business and strategic goals [for Israel] than political. India has its own policy towards the Middle East conflict and I don't think that anyone is really expecting India to change dramatically it's position towards the Palestinian Authority [or] towards Arab countries," Becher says.
"But this is less important for [Israel] with a country like India and other countries in the Asian continent," he notes.
Modi is expected to arrive in Israel at 4:00 pm (1300 GMT), and will have dinner with Prime Minister Benjamin Netanyahu that evening.
In an unusual move that highlights the significance Israel is placing on Modi's visit, Netanyahu said that he would "accompany the prime minister at many events during his visit as befits the leader of the largest democracy in the world."
"I think that they will go along very well knowing their character and openness I'm sure it will be a very successful visit," Becher speculated.
Modi will hold talks with Netanyahu and President Reuven Rivlin on Wednesday before meeting with members of Israel's Indian community.
Emily Gatt, journalist and breaking news editor for i24NEWS English, contributed to this report.