Reporter's Notebook: Turkey, one year on
ANKARA -- They called it a "day of democracy and national unity," but July 15 exposed the ever-deepening divisions in Turkish political and civil society.
Saturday marked the first year anniversary of the coup attempt when rogue elements of the military attacked the parliament building and violence overtook the streets of Istanbul, and the years long leadership of Recip Tayyip Erdogan - prime minister for 11 years, president for four - looked almost sure to end in violence and humiliation.
Instead, since that day Turkey has lived under a state of emergency and Erdogan has extended his presidential authority via a national referendum granting him an extraordinary level of power.
His national day of unity has in many ways unified his opposition instead - with Republican People's Party (CHP) leader Kemal Kilicdaroglu leading a charge that accuses Erdogan of crafting a dictatorship by exploiting the crisis to extend his powers well beyond his remit. However, Kilicdaroglu strongly condemns the coup attempt - his message is that Turkey should have looked to a more democratic future, not one of increasing authoritarianism.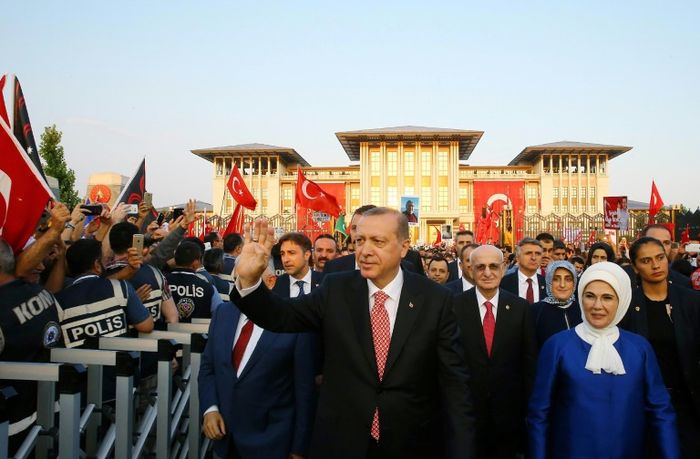 President Erdogan can now appoint indirectly all judges and prosecutors, and any judicial official who contradicts the government risks removal or arrest.
Every day there are new reports of journalists, civil servants and academics being dismissed or detained, with 7,000 civil servants sacked on the eve of the anniversary alone.
In total more than 50,000 people have been accused of links to the coup and to Fetullah Gulen, the one-time ally of Erdogan that he now blames squarely on incitement and masterminding the coup.
The styles of Erdogan and Kilicdaroglu could not be more different.
All over Ankara and Istanbul, Erdogan is depicted on giant banners next to Mustafa Kemal Ataturk - the founder of modern Turkey.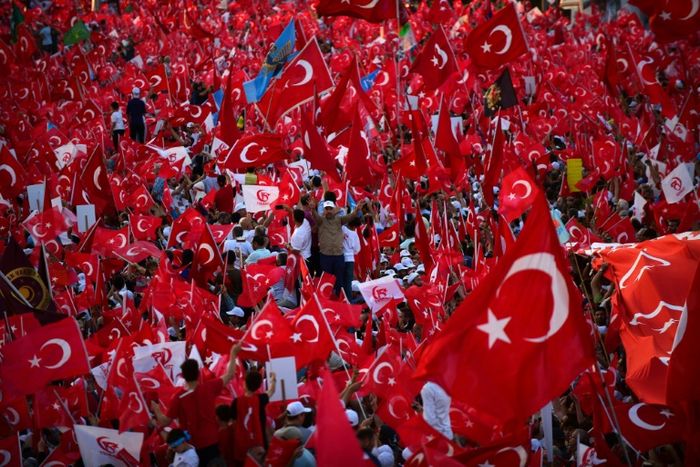 This week that narrative was inescapable - Erdogan wants the world to know that he is the only leader that can preserve Turkey's national pride and status in the world order by comparing the failed coup to the Battle of Gallipoli, the only major Ottoman victory during World War I.
The anniversary was Erodgan's moment to show his country and the global media that he not only survived an attempted coup, but is a strongman more fortified than ever.
Ever the showman, he addressed crowds Saturday night not only on the Bosphorus Bridge but at the parliament building at the precise hour that bombs fell from the skies of Ankara.
In contrast, Kilicdaroglu with his lower key style and advocacy of peaceful demonstration, has been likened to Ghandi and calls Erdogan's activities a "civil coup." The CHP was not invited to any celebratory events.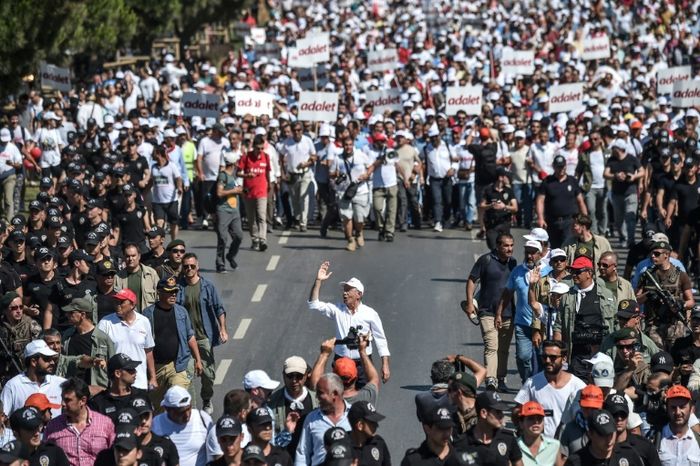 Erodgan has also been showing the extent of his powers in foreign policy. This past week he symbolically broke with NATO, choosing instead to look to a Russian missile defense system that circumvents NATO's positioning restrictions, meaning that Turkey can place its defenses anywhere on its territory. There are also tensions with the EU, once an international body Erdogan lobbied to join. US relations are warmer but still not tight, with the Trump administration very reluctant to extradite Gulen who resides in rural Pennsylvania.
I joined an eleventh hour Turkish government media tour this week in Ankara - reporters from all over the globe were invited to meet Turkish officials and see Erdogan rally his supporters in person.
During that speech he said his state of emergency would remain in place for the foreseeable future, and called the quashing of the coup, a great victory against terrorism. In his Saturday speeches he pushed for the death penalty for dissenters.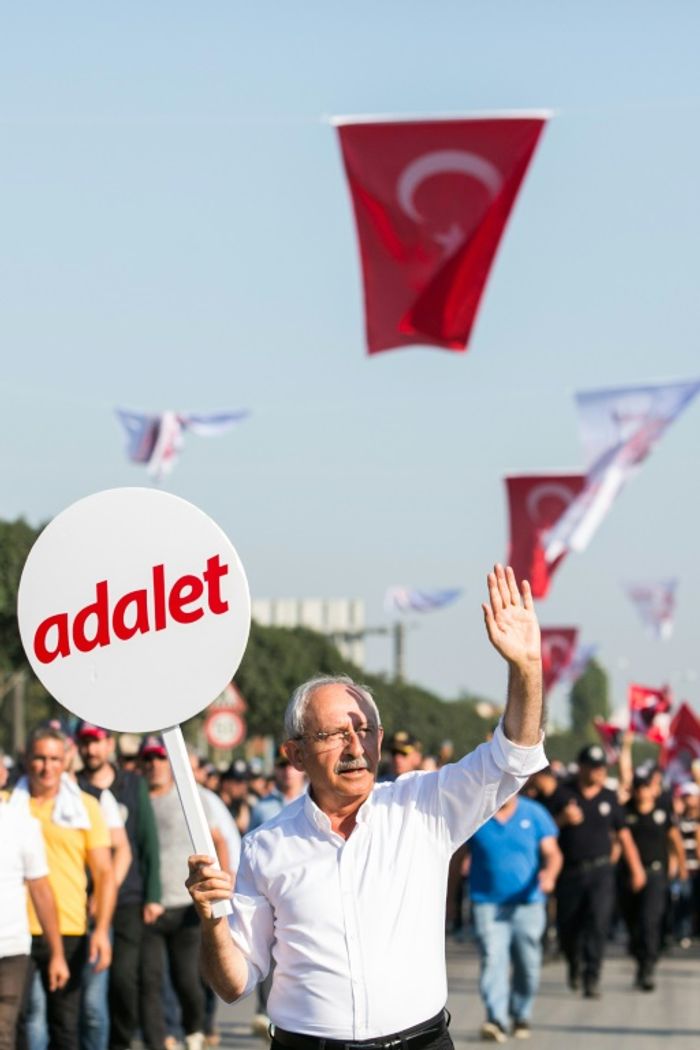 The underlying tensions in the capital city and the desire for media control are obvious - twice we were prevented from broadcasting freely in the streets of downtown Ankara - approached by the plain clothes secret police and narrowly avoiding being brought in for an interview. Ankara's atmosphere on the eve of the anniversary was very tense - a sense that anything could happen next.
Last night however the streets of Istanbul were more festive than inflamed - the iconic Bosphorus bridge area full of families strolling in the early evening, with a stronger crowd overnight but not the expected level of civil unrest.
The bridge has been renamed the Bridge of Martyrs and the images of those killed during the coup were everywhere, with a new memorial unveiled. Turkey is still traumatized by July 15, but the Erdogan doctrine for now remains firmly place.
Nina Larsen is the i24NEWS Senior Diplomatic Correspondent