Netanyahu says he wants to kick Al Jazeera out of Israel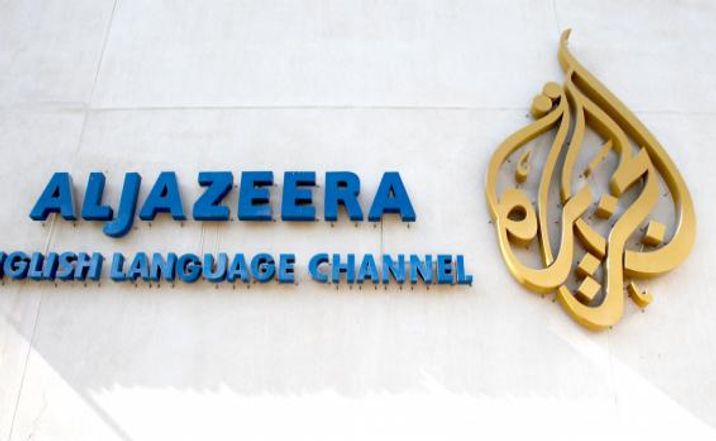 AL Jazeera logo
Despite the PM's lashing, his spokespeople often appear on the network
Israel's Prime Minister Benjamin Netanyahu on Wednesday called on police to shutter the offices of Qatari broadcaster Al Jazeera in Israel, and said he would pass legislation to allow it, if necessary.
"The Al-Jazeera network continues to incite violence around the Temple Mount," he wrote in a Hebrew-language Facebook post at approximately 10.30pm local time.
"I have appealed to law enforcement agencies several times to close the Al-Jazeera office in Jerusalem. If this does not happen because of legal reasons, I will work to legislate the laws required to remove Al Jazeera from Israel."
The global network that offers popular channels in both Arabic and English is frequently criticized by Israel and supporters of Israel for allegedly offering biased and in some cases inaccurate coverage of the Israeli-Palestinian conflict. 
At the time of Netanyahu's post, the second-from-the-top story on the network's English website was a story about a statement from firebrand Israeli lawmaker, Oren Hazan, who said he would personally execute the Palestinian assailant who stabbed to death three people in an Israeli settlement last week.
The channel has been contacted for comment.
Despite the government's distaste for the network, which retains several reporters in Israel and the Palestinian Territories, several senior officials have granted interviews to it.
As recently as this year, Netanyahu's foreign media spokesman David Keyes - who sits in the inner circle of the Prime Minister's advisers - appeared on the English channel.
The PM's Arabic spokesman, Ofir Gendelman, is also a frequent guest on the main Arabic channel.
In February, leader of the nationalist Jewish Home party, Naftali Bennett, also appeared on the channel, which is headquartered in the Qatari capital, Doha.
Last month, Israeli Defense Minister Avigdor Liberman described the station as "not media, it is a propaganda outfit in the style of the Soviets or Nazi Germany" and questioned why it should be permitted to broadcast.
Israel is not alone in lambasting the network, which is also despised by several Arab states including Saudi Arabia and Egypt, and shutting it is one of the demands they are placing on Qatar to lift the diplomatic and economic blockade they imposed last month.
You need to be logged in in order to post comments. Sign up or log in
Why is A J in IL 2 start with?