Russia to send 100,000 troops to edge of NATO territory before end of summer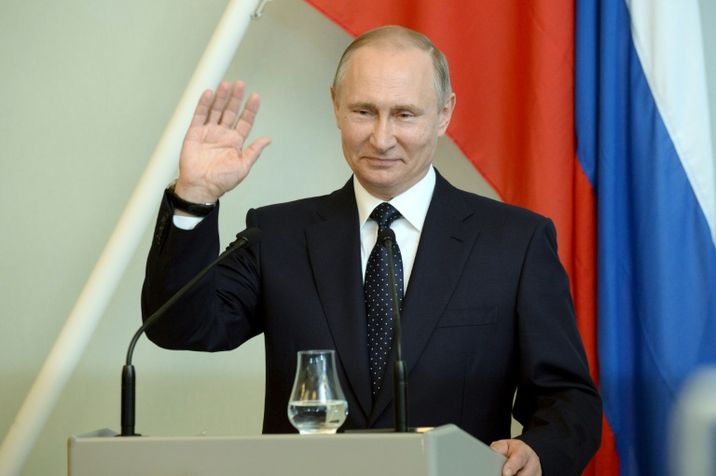 Russian President Vladimir Putin criticised the probe into alleged Russian meddling in the US presidential election
Mikko Stig (Lehtikuva/AFP)
The move marks the largest concentration of offensive power in single command since fall of the Soviet Union
Russia is planning to send some 100,000 troops to the edge of eastern NATO territory by the end of the summer, the New York Times reported on Tuesday.
The move will mark the first time since the fall of the Soviet Union that this much offensive power has been concentrated in a single area.  
The Kremlin will conduct military exercises in the region  
US military leader warned that the exercises will be used as a precursor for increasing Russia's military presence in Belarus.
"The great concern is they're not going to leave, and that's not paranoia," US General Tony Thomas, the head of the United States Special Operations Command, told a national security conference in Aspen in July.
Russians already have some 1,000 troops and military personnel in Belarus, and, by mid-August, thousands more are expected to arrive in the area.
The US is preparing by sending some 600 paratroopers to NNATO's Baltic member states during the Kremlin's drill.  
"Look, we'll be ready; we'll be prepared," said Lt. Gen. Frederick B. Hodges, the head of United States Army forces in Europe. "But we're not going to be up on the parapets waiting for something to happen."
Georgia and the United States on Sunday launched their biggest ever joint military exercises in the latest show of support for the tiny Caucasus nation that has squared off against Russia.
The start of the drills comes a day ahead of a two-day visit to Tbilisi by US Vice President Mike Pence during which he is expected to reiterate Washington's backing for Georgia's wish to join NATO.
Some 800 Georgian and 1600 US troops are taking part in the Noble Partner 2017 drills -- the largest ever in the Caucasus nation since it fought a brief war with Russia in 2008.
Georgia's Defense Minister Levan Izoria called the scale of exercises "unprecedented", insisting they will "make clear the support for Georgia by the NATO member states, especially the US."
The US has sent some of its M1A2 Abrams main battle tanks and M2 Bradley infantry fighting vehicles across the Black Sea for the drills, which will last until August 12.
The exercises will also include 400 servicemen from Armenia, Germany, Slovenia, Turkey, Ukraine and the United Kingdom.
Georgia's bid to join NATO has angered its Soviet-era master Russia and the confrontation culminated in a brief war over the Moscow-backed separatist region of South Ossetia.
After the war that saw Georgia's small military routed in just five days, Moscow recognized South Ossetia and another breakaway province Abkhazia as independent states and moved in thousands of troops.
At a 2008 summit in Bucharest, NATO leaders made a formal pledge that Georgia "will become a NATO member" but, wary of alienating an increasingly assertive Russia, have so far refused to put the country on a formal membership path.