Israel, Jordan and Palestinian Authority to hold first joint firefighting drill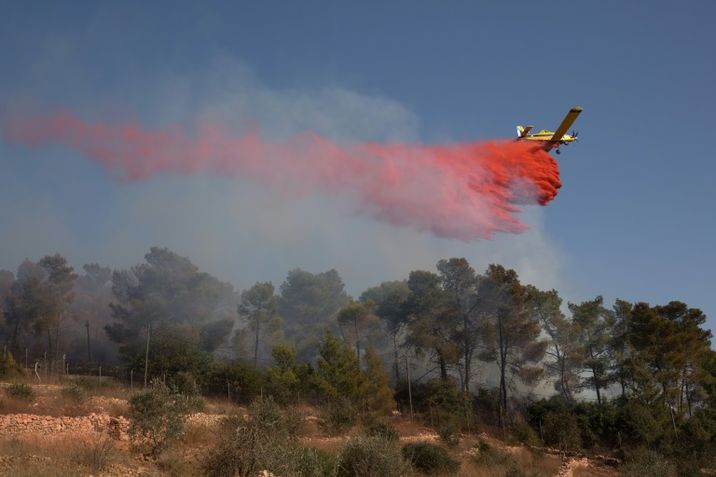 An Israeli firefighting plane helps extinguish a fire over the Halamish settlement on November 26, 2016
Menahem Kahana (AFP/File)
They will be joined by teams from Spain, France, Italy and Croatia
Despite the tensions of recent weeks, Israel, Jordan and the Palestinian Authority are due to hold their first ever joint firefighting drill in October, Israeli daily Yisrael Hayom reports,
The special exercise, called Middle East Forest Fire (MEFF) will be held from October 22 to 26 under the auspices of the European Union, to improve international cooperation and assistance between Israel, Jordan and the Palestinian Authority.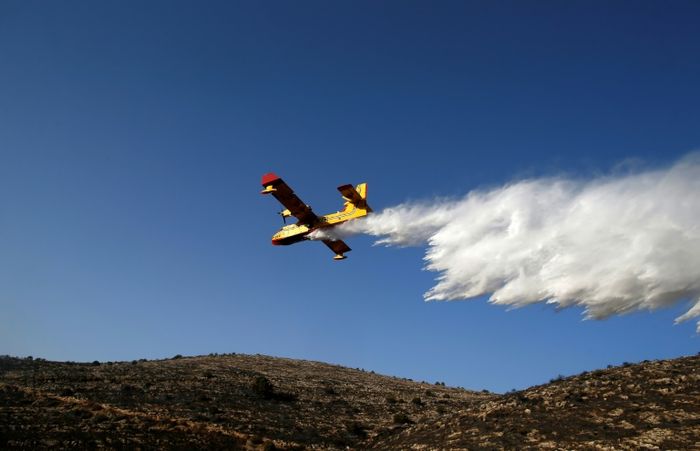 The drill will also involve teams and equipment from France, Italy, Spain and Croatia and will include firefighting as well as search and rescue exercises.
The drill will be led in Israel by the Ministry of Public Security, in cooperation with other public bodies, including the police, fire brigade, Magen David Adom medical services and the army.
Prior to the in-field practices, team will participate in theoretical sessions and training for scenarios include forest fires, gas explosions and building collapses.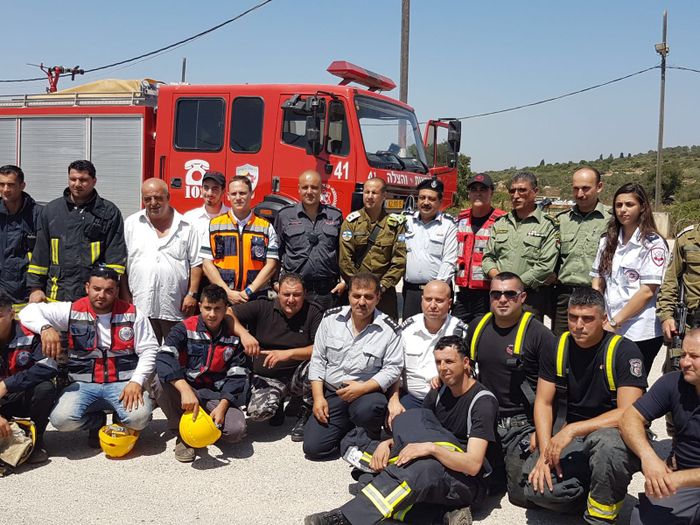 In July, firefighters from Israel and the Palestinian Authority carried out a joint exercise to practice freeing people trapped in vehicles after road collisions.
Hot weather and wide spaces of forest and scrubland, combined with rocket fire and spillover fire from the Syrian civil war, mean that Israel frequently has to deal with forest fires.
In November 2016, the homes of hundreds of Israeli families were damaged by flames after dozens of fires ravaged through Israel.
Egypt, Jordan, Turkey, the United States, France, the United Kingdom, Greece, Cyprus, Italy, Croatia, Russia, and the Palestinian Authority sent planes, helicopters, trucks, and ground crews to assist the some 250 Israeli firefighters and soldiers who worked for days to extinguish the blazes. 
Israeli teams are also frequently sent abroad to assist in humanitarian efforts.