Iranian parliament passes bill to 'counter US terrorist measures in region'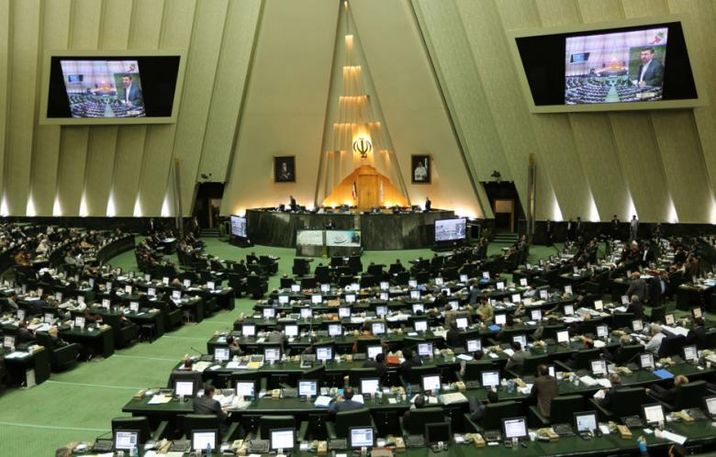 A session of Iran's parliament (file photo 2013)
AFP
Lawmakers chanted "Death to America!" when the bill passed
Iran's parliament voted Sunday to allocate $520 million to develop its missile program to fight Washington's "adventurism" and sanctions, and to boost the foreign operations of the country's Revolutionary Guards. 
"The Americans should know that this was our first action," said speaker Ali Larijani, after announcing an overwhelming majority vote for a package "to confront terrorist and adventurist actions by the United States in the region".
Iran's Mehr news agency reports that lawmakers chanted "Death to America!" when the bill passed.
The agency quoted Iran's National Security and Foreign Policy Committee spokesman Seyed Hossein Naghavi Hosseini as saying that the bill does not undermine the nuclear deal between Iran and the world powers. "Iran will never be the first to kill the nuclear deal and take responsibility for its costs," he said. 
IRNA reports that government representative Abbas Araqchi described the legislation as wise, and announced that it will be supported by President Rouhani's government.
'The bill has very wisely tried not to violate the JCPOA [nuclear agreement between Iran and the world powers] and also give no chance to the other party to manipulate it,' Araqchi said.
In July, the United States imposed sanctions on Iran over its missile program.
(Staff with AFP)