Macron to visit Israel next year for peace push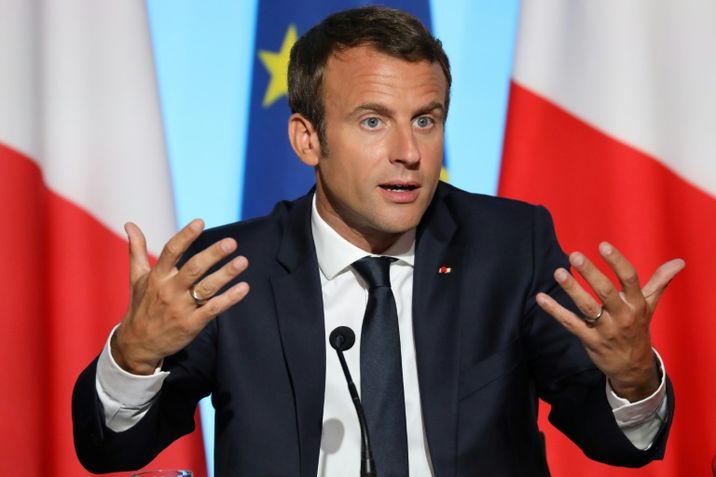 Le président de la République Emmanuel Macron, le 28 août 2017 à l'Elysée
ludovic MARIN (AFP)
Macron says there is 'no alternative' to Iran nuclear deal
French President Emmanuel Macron is to visit Israel next year in a push to advance the Middle East peace process, he said Tuesday. 
Macron said he planned to continue efforts to forge a two-state solution, adding that Jerusalem should be the capital of both states. He also plans to travel to Lebanon, Jordan, and the Palestinian Authority, he announced. 
The French premier further said that "fighting "Islamist terrorism" is France's top priority.
"Providing security for our citizens means that the fight against Islamist terrorism is our first priority," he told some 200 French ambassadors gathered in Paris.
Since early 2015, France has suffered a series of terror attacks that have claimed more than 230 lives.
The 39-year-old leader also insisted there was "no alternative" to the 2015 nuclear deal with Iran, which has been fiercely opposed by US President Donald Trump.
"There is no alternative to the non-proliferation agenda. It enables a constructive and demanding relationship with Iran," he said.
Facing dismal approval ratings less than four months into his term, Macron was looking to burnish his foreign policy credentials with the speech, which is a fixture on France's political calendar.
France's youngest ever president has shown determination to restore what he sees as the country's declining international prestige under his predecessor, Socialist president Francois Hollande.
He has won kudos for making a bold start on the international stage, hosting both Trump and Russian President Vladimir Putin within his first weeks in office.
He raised human rights with Putin and spoke out against Trump's decision to withdraw the United States from the Paris accord on fighting climate change.
Tuesday's speech came a day after Macron hosted a mini-summit with African and European leaders on the migrant crisis.
The leaders backed proposals to screen asylum seekers in Chad and Niger as a way to prevent thousands from taking perilous journeys across the Mediterranean.
You need to be logged in in order to post comments. Sign up or log in
can we just forget the palis for a while. the world and specifically the middle East has four more pressing problems than creating a terrorist state on Israeli's border
macron sounds like your typically naive, out of touch with reality Euro leader.