Israel in 5777: the 'state witness' became 'man of the year'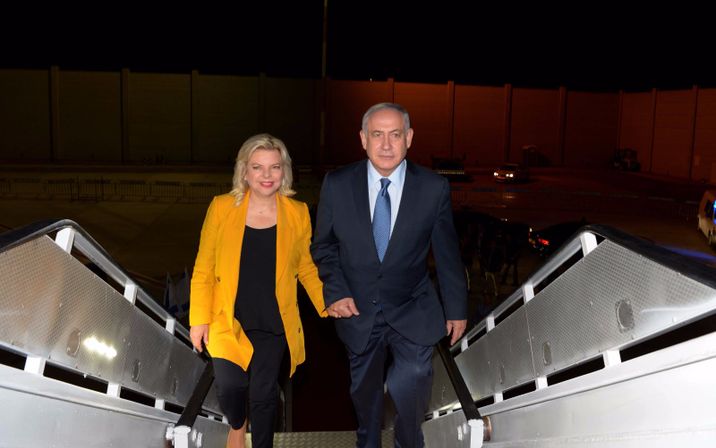 Sara Netanyahu and Israeli prime minister Benjamin Netanyahu before departing on a trip to the Americas, September 10 2017.
Avi Ohayon/GPO
For Israelis, the past year has been a mix of corruption, tourism, public scandals and hate speech
Goodbye 5777 and welcome 5778. So how was the departing Jewish year? Regardless of whom you ask, the answer will be "mixed". Certainly not the best of times nor the worst of times. A little of both. It is just that those answering "mixed" usually mean very different things. What is good in the eyes of one group is bad in the eyes of the other. 5777 will be remembered in Israel as the year of no common good. That domain does not exist anymore.
It's a small wonder that Israel tops the list in hate speech on social media, second only to Russia. That was the unsavory finding in an international study conducted two years ago. Experts on social media assume that in 5777 Israel might come in first place. There is no pride attached to that trophy. Words like "traitor" (always on the left, or "fascist" on the right) have become part of everyday discourse. Arguments are redundant. Insults are directed at the orthodox sector and at newcomers from the former Soviet Union, still advised to go back to their country of origin; adjectives attached to Israeli Arabs and their elected representatives are rude and hateful; so is often the exchange on social media between Jews of Sephardi and Ashkenazi origin. The leaders in charge do nothing to restrain the hateful speech - just the opposite. Just like in America or Poland, two other countries famous now for hate speech, they are the engines behind this dangerous phenomenon. Politicians, as a rule, thrive on divide and rule. 5777 was a good year for them.
Let us start with the good news: the Israeli economy proved to be one of the most stable in the world, the Israeli gymnastics team was awarded a bronze medal in a world competition, and Soccer had no such luck.
5777 turned out to be a peak year in tourism – over 20 percent more tourists came to visit this small country in the Middle East than last year. Despite the knife Intifada and in spite of negative propaganda. Terror in London, Paris, Barcelona and Berlin made Israel a rather safe destination.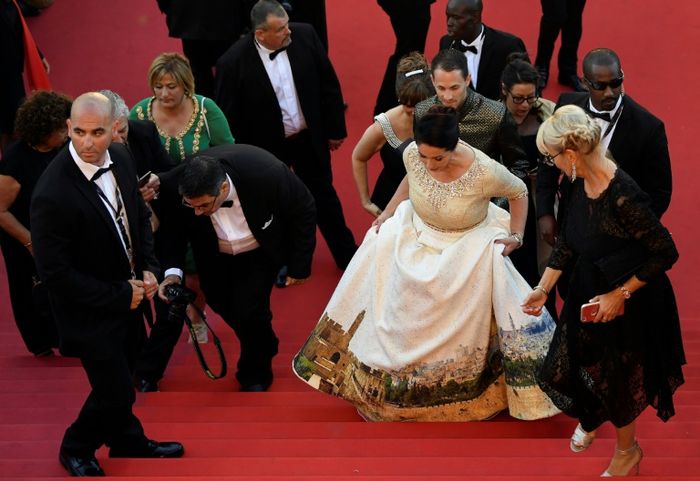 It has been a mixed year, say experts asked to analyze the past and predict the future. A few examples: 20 women have been killed in the past year. Both Jewish and Arab women, killed mainly by a member of their family. This was really bad news. The good news is that, for the first time, this painful phenomenon has been seriously treated in 5777. Even the Arab sector, blamed for perceiving killing women in the name of family honor as part of their culture, held its first demonstration against this hideous crime. Change is in the air.
Mixed? And how. In 5777 Tel Aviv, the host of international gay parade, has been defined as the most gay-friendly city. Towards the end of the very same year, an MP from Shas Sephardi- orthodox party was forced to resign after he attended same sex marriage of his nephew. The council of Rabbis leading the party could not allow tarring the image of what was once considered a moderate representative of the usually more accepting version of Sephardi Judaism.
5777 is ending on an unpleasant note: Israeli film makers refused to invite the Culture Minister Miri Regev to their local "Oscar" ceremony, celebrating the industry, Israel's best films and actors. Since she entered the rather dull Israeli office, Regev has probably made more headlines in 5777 than the minister of defense. While declaring she is here to rectify old wrongs, mainly those inflicted on the Israeli periphery and the culture of Sephardi Jews long considered inferior to the western one, she managed to antagonize top Israeli artists and intellectuals. Social media comes handy – Regev has used her Facebook as a podium for antagonism.
5777 has been the year politicians made all possible effort to delegitimize journalists and bypass them by using social media. Following Trump's style, Netanyahu has adopted the same routine. In 5777 he gave almost no interviews to Israeli Media (declared hostile) and spread his message on Facebook and Twitter. It worked well for him but less so for democracy.
In 5777, Israel has become stronger: more fighter jets, more submarines to be better equipped for future wars; democracy, on the other hand, weakened. Regarding submarines, the main stories of 5777 are not the Iranian army replacing IS on the Israeli northern border, nor Hezbollah or Hamas. 5777 will be always remembered as the year of corruption, investigations and probes into the personal conduct of leading figures in Israeli public sphere. Starting with Prime Minister Netanyahu, all the way to generals and civil servants. Cigars and pink champagne supposedly associated with Netanyahu and his family's life-style, supported by a series of generous tycoons, are the buzzwords of 5777 public discourse. This is the year Israelis have become better acquainted with a long list of names of aids and advisers working for the prime minister and other ministers' offices, diligent enough to be supposedly involved in other activities that have nothing to do with the good of the country but, rather, with loads of money. It's a small wonder that major Israeli channels chose the term "state witness" as "man of the year". Many people have a good reason to ask for forgiveness approaching the Day of Atonement.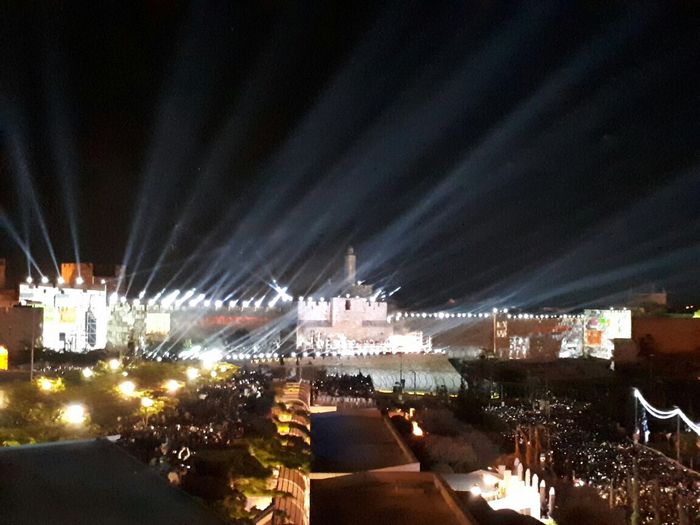 On the political level, 5777 was the year Israel marked 50 years to the Six Day War, still failing to decide what to do with the territories that came with the victory. In this case, no news is not necessarily good news.
The domestic political scene offered a change: Israel's Labor party elected a new leader, Avi Gabby, a very successful civil servant turned businessman of humble Sephardi origin. These attributes are assets in Israeli society. He vows to replace Netanyahu, not an easy job after 20 years of almost uninterrupted rule of Bibi, the king, still not tarnished by all the scandals that surround him.
Yet the real questions marking the passage from 5777 to 5778 are will there be a war next year and are there going to be elections? The first question remains unanswered by experts. The second one, not unrelated, has a twofold answer: political analysts predict early elections; most politician do not. Yet experts have failed so many times and politicians are motivated by so many intricate interests that the answer remains unknown. If Israel has to choose one of the two, better to go to elections and not to war.