Israeli aid group sends team to Mexico after 7.1 magnitude earthquake
Co-CEO of IsraAID tells i24NEWS that aid workers will help reach civilians still reeling from the quake
Israeli humanitarian group IsraAID is preparing to send a team of disaster relief specialists to Mexico following a 7.1 magnitude earthquake that rocked Mexico City on Tuesday, leaving at least 217 people dead.
"We are sending a team to Mexico," IsraAID Co-CEO Navonel Glick told i24NEWS, explaining that the initial team will consist "of an emergency response manager, a water sanitation hygiene specialist and a psycho-social support specialist."
A delegation from the Israel Defense Forces (IDF), including some 70 soldiers, including 25 engineers, departed for Mexico on Wednesday, in order to offer emergency services to the victims.
The delegation includes 25 engineer specialists who will help asses the stability of buildings in the wake of the disaster. Search and rescue experts, along with medical professionals and technical staff, are also joining the team.
Glick said that Mexico is well-trained to deal with emergency and IsraAID workers will collaborate with local teams on the ground to help provide support to the earthquake victims.
"Mexico is one of the best places in the world when we are talking about search and rescue they have had very unfortunate and extensive experience in dealing with earthquakes - they have a really well-built government and civil society response network," Glick said.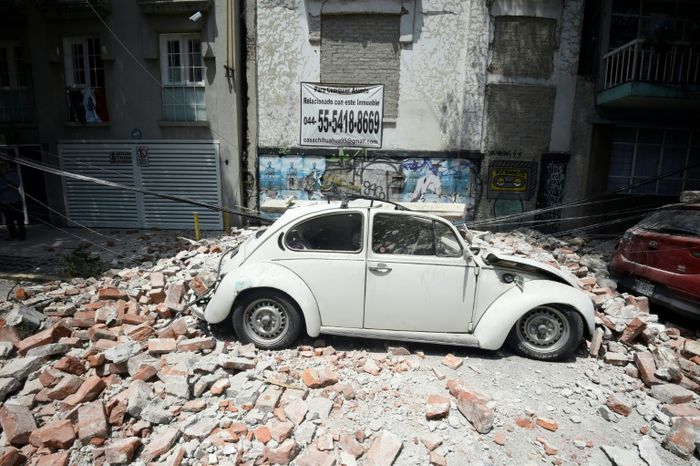 Tuesday's earthquake, the most powerful to strike Mexico since 1985, struck approximately 140 kilometers south-east of Mexico City, causing many buildings to collapse. As search and rescue teams scramble to help survivors and residents are still reeling from the disaster, Israeli aid workers will help provide post-trauma assistance to help mitigate the damage.
"This is exactly where there is a huge need for psycho-social support," Glick said. "It's about trying, on the one hand, to work with people to prevent trauma but it's also about building a routine, for example building what we call child-friendly spaces where children feel comfortable and not feel the tension."
The earthquake has likely destroyed critical parts of Mexico's water infrastructure and IsraAID specialists hope to help assess the damage and provide practical solutions.
"What we hope to achieve is to both support populations that are in shelters and then also look at the water infrastructure has been contaminated and try to help with that," Glick told i24NEWS.
IsraAID has established a relief fund to help the victims and will be looking for connections to any local communities or individuals they can touch base with on the ground.
"For us as a small organization, our focus will definitely be trying to get to areas that have not been reached, areas that might be slightly more remote or that typically don't get as much news coverage to see what their needs are," said Glick.
According to Glick, those in need are very thankful that members of a small country like Israel would cross borders and oceans to help in times of emergency.
"The vast majority of places where we go, people respond very well to us being Israeli, and really appreciate that people from a small country are trying to help, despite what they see of what's going on here in the news," Glick said.
Emily Rose is a journalist and webdesk editor at i24NEWS
Follow at @emilyarielrose