Trump refuses to certify Iran nuclear deal, declares sanctions on Guards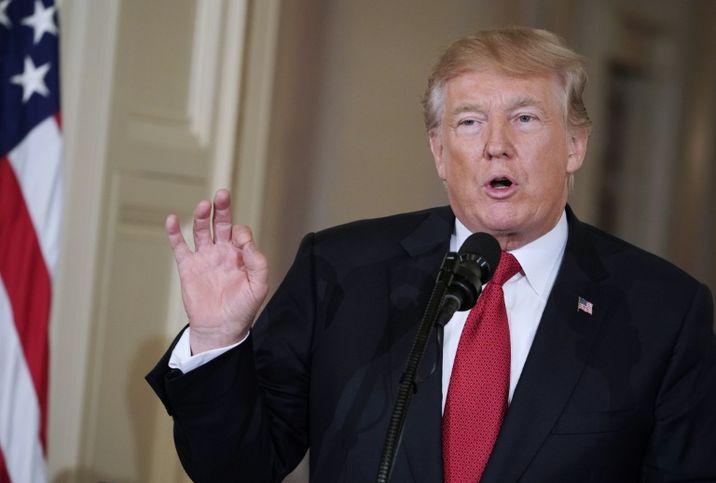 Le président américain Donald Trump, le 12 octobre 2017 à la Maison Blanche, à Washington
Mandel NGAN (AFP)
US president warns he could cancel deal entirely if Congress doesn't address concerns
Donald Trump announced on Friday that he was not re-certifying Iranian compliance with the 2015 international deal on its nuclear program and that he was ordering new sanctions against Iran's Revolutionary Guards.
The US president said he supports efforts in Congress to work on new measures to address these threats without immediately torpedoing the broader deal.
"In the event we are not able to reach a solution working with Congress and our allies, then the agreement will be terminated," Trump said in a White House speech during which he accused Iran of being the world's largest state sponsor of terrorism.
"We will not continue down a path whose predictable conclusion is more violence and terror and the very real threat of Iran's nuclear break out," said the US president.
Israeli Prime Minister Benjamin Netanyahu, a vocal critic of the 2015 deal, released a pre-recorded video congratulating Trump and saying the president "boldly confronted Iran's terrorist regime." The Prime Minister's Office said Netanyahu had been briefed by the US State Department prior to the speech, which was broadcast live after the Jewish Sabbath began.
Simultaneously, the US Treasury said it had taken action against the Islamic Revolutionary Guards under a 2001 executive order to hit sources of terror funding and added four companies that allegedly support the group to its sanctions list.