Israel won't allow Iran military bases in Syria, PM tells Russia defense minister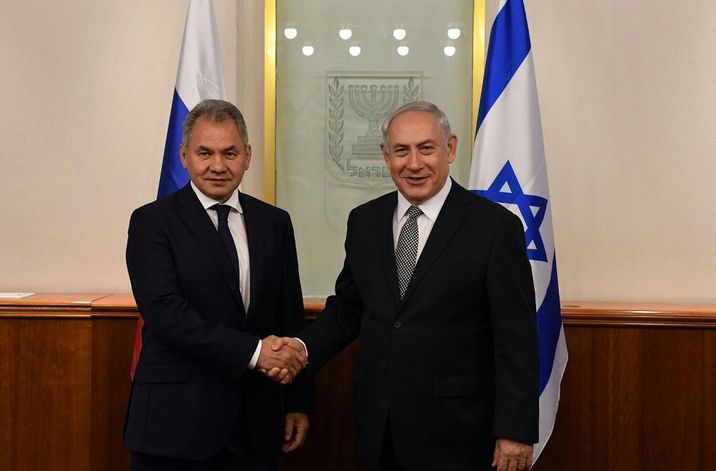 Netanyahu and Shoygu, Israel, 17 October 2017
Haim Tzah/GPO
Netanyahu told Shoygu that if Iran nuclear deal terms not fixed, they will have nuclear weapons in 8-10 years
Israeli Prime Minister Benjamin Netanyahu told Russian Defense Minister Sergei Shoygu in a meeting on Tuesday that Israel will not allow the establishment of Iranian military bases in Syria. The meeting was also attended by Israeli Defense Minister Avigdor Liberman.
In August, Netanyahu warned Russia's President Vladimir Putin that Iran was seeking to establish a permanent military presence in Syria, and flagged a possible Israeli military response to such moves, saying that Israel sees permanent Iranian military facilities in Syria as a "red line."
According to a statement from the Prime Minister's Office, Tuesday's meeting dealt primarily with the subject of Iran - both in reference to bases in Syria as well as the nuclear deal. Netanyahu told Shoygu that if the terms of the deal are not changed, Iran will be in possession of nuclear weapons in 8-10 years.
On Monday, the Russian minister, on his first official visit to Israel, met with Liberman against a backdrop of tensions between Israel and Syria.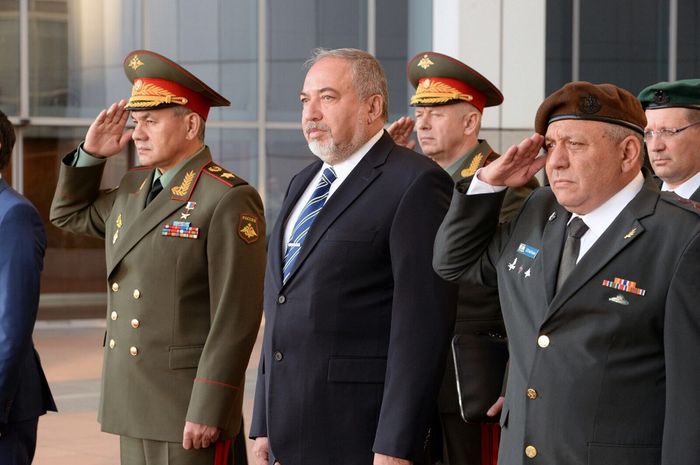 The meeting was held several hours after the Israeli Air Force announced that it had carried out a strike on a SA-5 anti-missile battery some 50 kilometers east of Damascus which fired towards Israeli fighter jets on a reconnaissance flight over neighboring Lebanon.
It was the first instance of a Syrian battery firing at an Israeli jet in Lebanese air space since the start of the civil war in 2011.
Liberman is due to fly to the US on Wednesday to meet with Defense Secretary James Mattis in the coming days and it is thought that he will discuss Iran and Syria with his US counterpart.
You need to be logged in in order to post comments. Sign up or log in
the ruskies better keep their Iranian mongrels away from Israel or the will be dead Iranians